【DARTSLIVE OPEN 2017 SINGAPORE】Details available! Now accepting entries.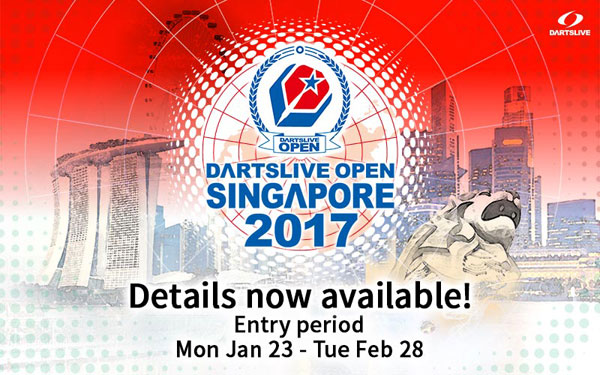 Ofiicial Website for "DARTSLIVE OPEN 2017 SINGAPORE" has been released. Entries are currently open.
Find out about the Game format, entry method, prize money and more about DARTSLIVE OPEN 2017 SINGAPORE on the official website!
■Date
Friday March 31 – Sunday April 2, 2017
■Venue
MAX ATRIA @ SINGAPORE EXPO
Garnet Ballroom
Address: 1 Expo Drive, #02-01, Singapore 486150
■Entry period
Monday January 23 – Tuesday February 28, 2017
Players from all over the world will unite in Singapore for this 3-day event.
Don't miss the chance to participate!