MTK Campaign ~Mid-Campaign Announcement (2)~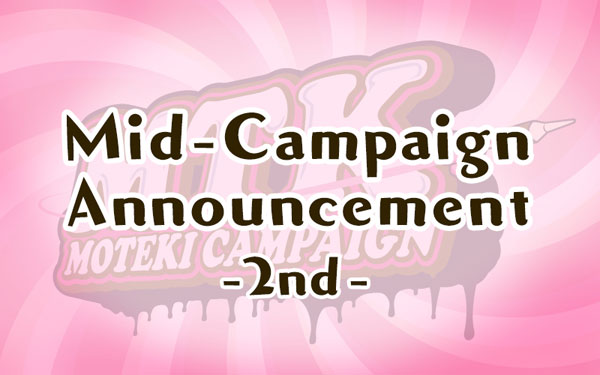 Hows is your MOTEKI coming?
We certainly hope that everyone is having fun in our new MTK Campaign!
*MOTEKI: A time or period in your life where you become very popular from your opposite gender.
So below are top 10 MOTE-King and MOTE-Queen in your country!
TOP 10 MOTE-King


TOP 10 MOTE-Queen


Play a MEDLEY with opposing gender' and be the MOTE-King and MOTE-Queen!!
*Data from Feb 2 to Feb 9
*If player has more than one card under one account' card with most number of play will be reflected on your card page.
*Please set the HOME SHOP that will appear on SHOP SEARCH in your region.