【SUPER DARTS 2017】Fan Vote ends January 10th, 2017! Players will be decided soon!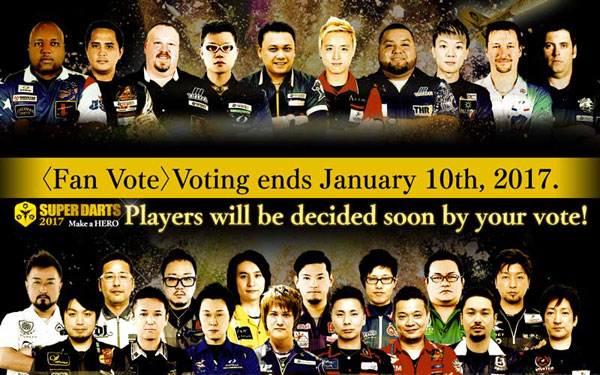 Currently, we are deciding the players for SUPER DARTS by fan votes.
There are only 5 days left to vote.
The deadline for voting is 7pm on Tue Jan 10 2017 JST.
Vote once a day to determine the SUPER DARTS 2017 players!
Visit the SUPER DARTS 2017 official website for more information.