New feature in "Hello!"♪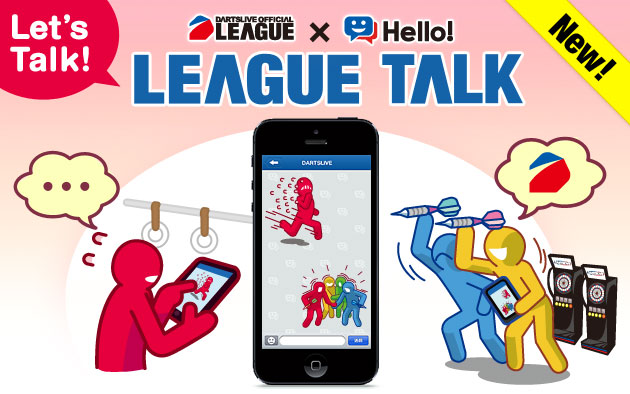 DARTSLIVE app has been updated!
New feature "LEAGUE TALK" becomes available for "Hello!", the communication tool of DARTSLIVE app!
What's "LEAGUE TALK"?
Team members of DARTSLIVE OFFICIAL LEAGUE are included in a group automatically!
With this feature, you can send a message to all members easily.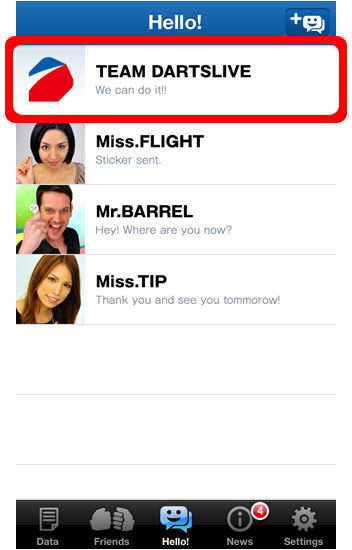 Possible usages♪
★League attendance confirmation
★To announce post-match meeting and game results
★To announce post-league party and practice match
★To show your support even when you can participate…etc
*As LEAGUE TALK is a β version, this is available only for participating teams of DARTSLIVE OFFICIAL LEAGUE.
Due to this renewal, all players who became your FRIEND after playing GLOBAL MATCH together will NOT be in your FRIEND list after June 2.
*Date change from May 13 in the previous schedule to June 2 for the removal of GLOBAL MATCH FRIEND
Hello! will have more new features. Don't miss them!