DARTSLIVE 10-Year Anniversary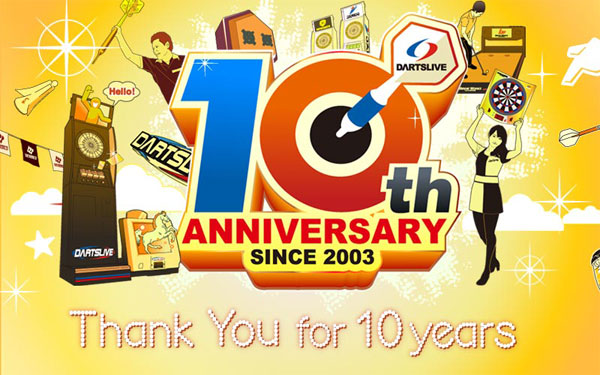 DARTSLIVE will commemorate its 10th year in October 2013.
There were around 100 darts bars in Japan 10 years ago.
In this past decade, not only DARTSLIVE but also various services such as TouchLive became available.
Currently, DARTSLIVE services are available all over the world.
We will make further efforts to provide people joy and fun through entertainment.
From October, we will host plenty of special projects to mark this 10-year anniversary.
We are looking forward to your participation in these anniversary projects of DARTSLIVE.