The IDF WORLD CUP will be held!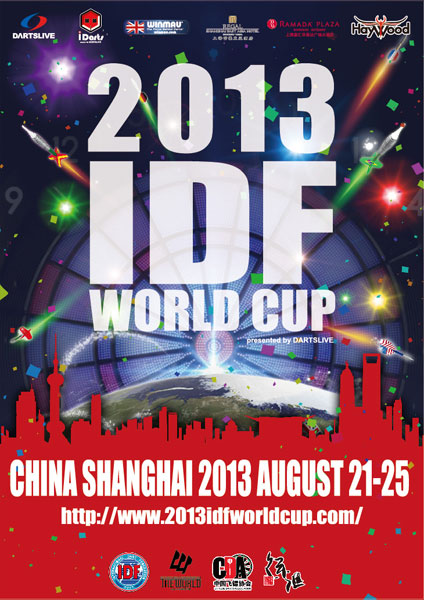 DARTSLIVE will present the 2013 IDF WORLD CUP from August 21 to 25 in Shanghai China.
The IDF WORLD CUP is an international soft tip darts tournament where players from more than 30 countries and regions including the US, Japan and many European nations compete.
>>The IDF WORLD CUP Official Website:
■Date
From August 21 to 25, 2013
■Game format
・Singles Tournament
・Doubles Tournament
・National Team Tournament
■Venue
>>Shanghai East Asia Exhibition Hall.
No.1111 North Cao Xi Road
Shanghai, P.R. China
THE WORLD 2013 STAGE 5 will be held concurrently on August 25.