Now Showing - THE WORLD 2013 STAGE1 FINAL MATCH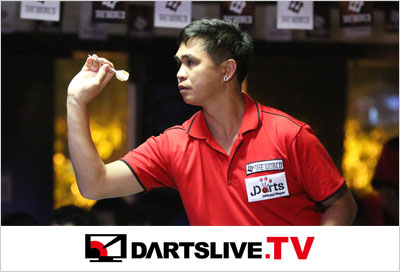 Fascinating top-notch match for darts fans around the world!
DARTSLIVE.TV will be webcasting a new match video.
This time, we will be distributing Final Match of STAGE1 between
Takehiro Suzuki and Ronald Briones from
"THE WORLD SOFT DARTS WORLD CHAMPIONSHIP 2013", in Hong Kong.