New game "i Darts 01" will be available on DARTSLIVE2!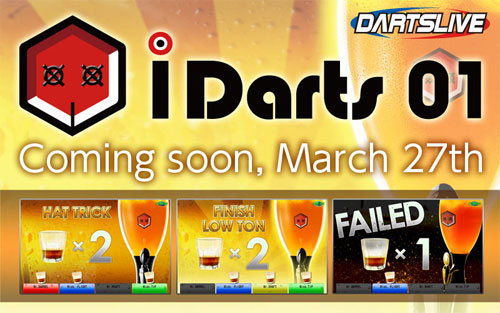 A thrilling game that is perfect for parties will be added to DARTSLIVE 2 game lineups.
The name is "i Darts 01"!!
It is a 01-based game.
This game involves penalties♪
You set a minimum goal when the game starts.
When you cannot achieve the goal, you will get a penalty.
When you hit the AWARDs, your opponent will receive a penalty.
It is a thrilling 01-game♪
New excitement for party-loving people♪
*Your play result will be reflected on your rating.