COUNT UP MEDLEY - A new medley option starting today!

DARTSLIVE is happy to announce a new game medley – COUNT UP MEDLEY!!
Currently available in Southeast Asia countries.
What is COUNT UP MEDLEY?
It will be a new way of measuring your consistency and versatility by combining the games of COUNT UP, CRICKET COUNT UP and MULTIPLE COUNT UP into a MEDLEY format.
**All 3 games will be played in this special medley settings.
There are 2 ways to determine the winner:
– by legs won (the conventional method which will be published in the APP); OR
– by total score achieved for the 3 games – higher score of the medley wins!
To celebrate the game's introduction, we will be giving out a special COUNT UP MEDLEY THEME to anyone who plays 5 games of COUNT UP MEDLEY!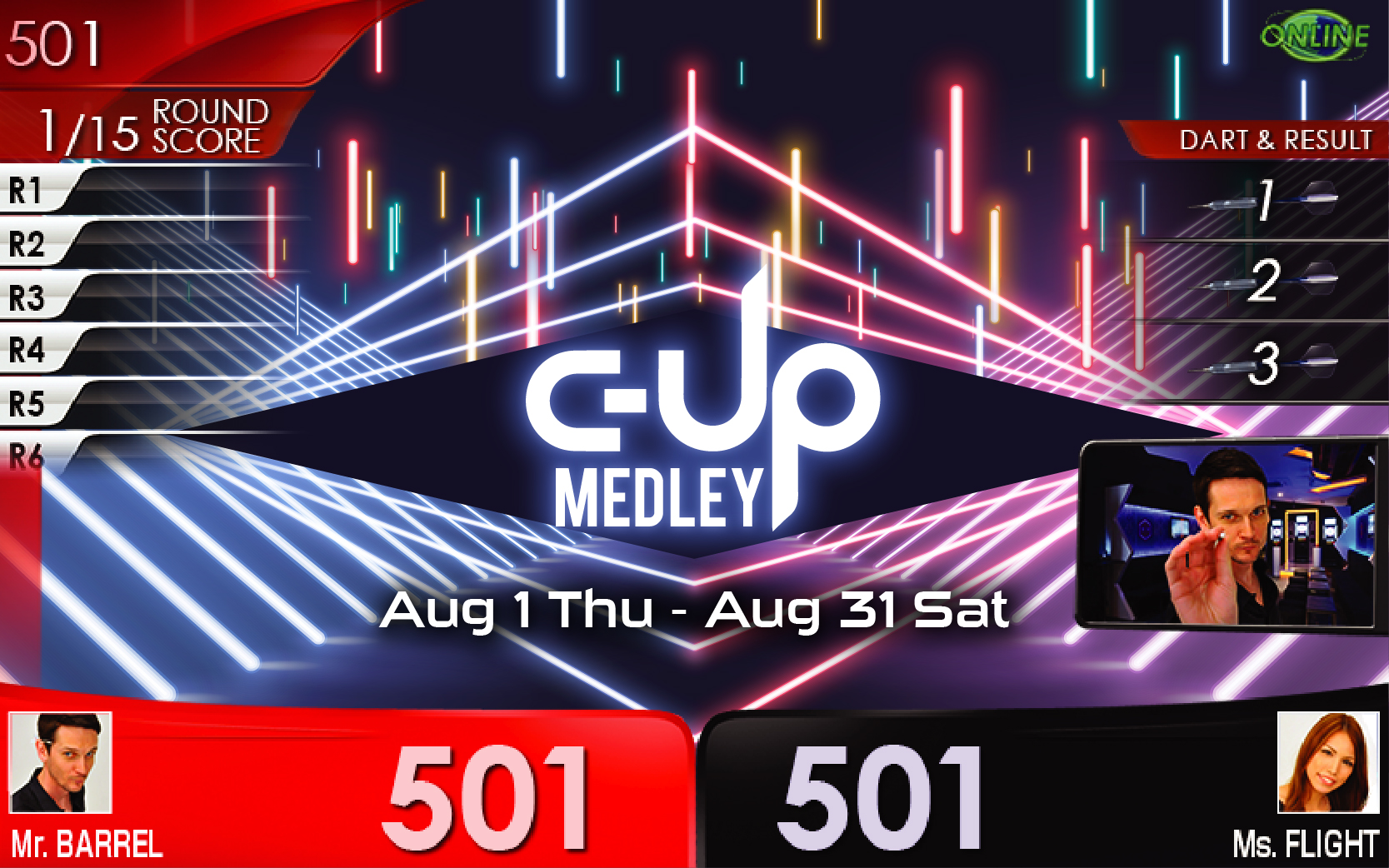 ~ Try the new game of COUNT UP MEDLEY and collect the special theme to commemorate the Launch of the new medley!
■Campaign Information
・Campaign will run from 1 August to 31 August**
・During the campaign, you may access COUNT UP MEDLEY by pressing the P4 button (simple menu)
・COUNT UP MEDLEY can be accessed at any time during/after the campaign period via: Full Menu > Official
*Number of games are only counted when played with a DARTSLIVE CARD
*Games played as DOUBLES will also be counted as single play count, so gather your friends!
**THEME will be given out on a weekly basis