【Starting today!】THEME Renewal for "THE 5 THEMES" Campaign♪

In "THE 5 THEMES" campaign, participants enjoy collecting the limited DARTSLIVE THEMES.
Those THEMES are renewed today! The title this time is "Street and Under Ground"!
★What's THE 5 THEMES?
THE 5 THEMES is a campaign where players copy THEMES aiming to complete the indicated 5 THEMES
The campaign is on 5 kinds of new THEME. (*1)
Limited MOVIE THEME will be awarded when all the 5 THEMES are obtained! (*2)
★Campaign outline
◎Period: Mon Jul 24 to Mon Oct 23
◎How to participate:
(1) Sign up
・Sign up on "THE 5 THEMES Special page" in DARTSLIVE "Member page".
・You will receive 1 randomly-selected THEME from the 5 types if you sign up the campaign.
*The 5 kinds include rare THEMES!?
(2) Copy and collect!
・Play match against people who have THEMES you want to copy to collect the THEMES!
(3) Complet the 5 THEMES and get the limited THEME!
・Limited MOVIE THEME will be yours when you have completed all the 5 THEMES


◎Campaign THEMES:
THE 5 THEMES picked this time!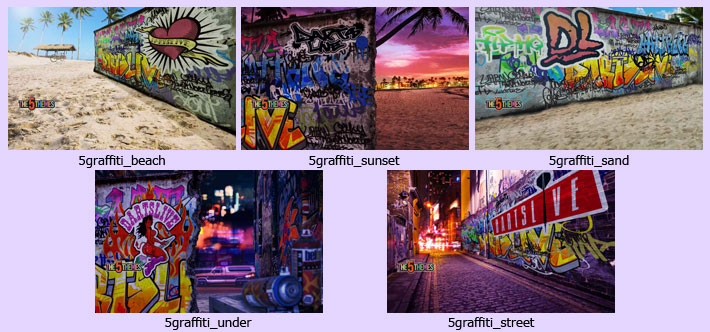 ◎Limited MOVIE THEME:
Click here to see the THEME you will get after the completion of the 5 types!
「5graffiti」
★How to find the players who have the THEMES
(1) From the profile of "FRIEND"!
You can see how many types of the THEMES your FRIEND has.
MEMBER PAGE > FRIEND > PROFILE
*Membership registration required to view FRIEND Profile.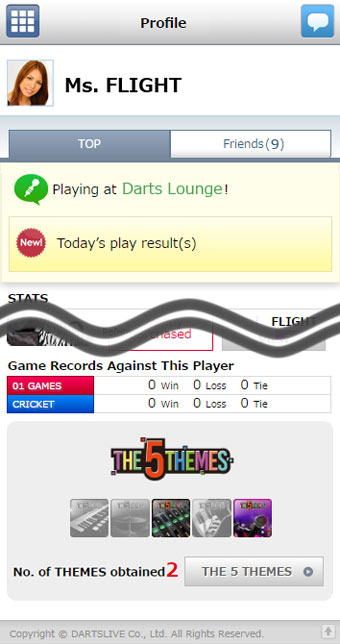 (2) From "Where Now?"!
An icon appears beside the names of the players who have completed the 5 types.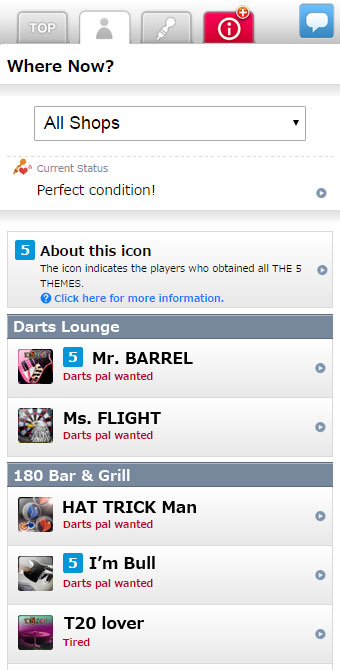 At a shop' invite others with THEMES you don't have to play with you. You may make new darts friends!?
After completion' give the THEMES using the copy feature for other players♪
>>Login to view THE 5 THEMES special page!
>>What's THEME copy?
*1: New DARTSLIVE THEMES that are released this time
*2: Limited Movie THEME is awarded when your 5th THEME is obtained by the copy feature. If you purchase your 5th by coin' the movie THEME will be yours at the end of the next game you play. Please note that the THEME can be received within the campaign period only.