Now Showing - SOFT DARTS WORLD CUP 2016 FINAL MATCH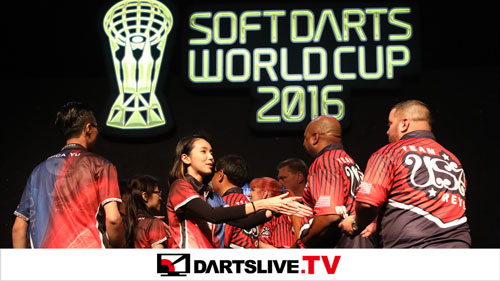 Fascinating top-notch match for darts fans around the world!
DARTSLIVE.TV will be webcasting a new match video.
"SOFT DARTS WORLD CUP 2016" was held in Dec 2016.
National teams of 12 countries and regions participated in the team competitions of soft-tip darts.
Fans of each region were cheering their team during the final that was filled with nerves and excitement.