Winner announcement for Thanksgiving Campaign!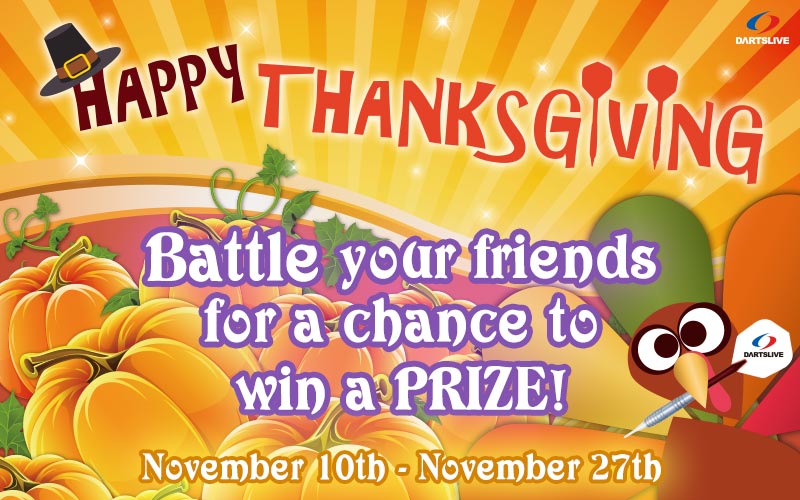 Thank you to those participated in the USA Thanksgiving Campaign.
Many scored above 30pts to win one of our 5 Special DARTSLIVE cards!
The lucky winners have been decided!
*☆*――[Winners]――*☆*
Ed Chambers
1/2 lil'asian
BEN GALIZA
8wh0d@t8
Mike Williams
Kamae
stephie sue
Strap
I forget my name
HR9 YASU
HouseLim
Melvin Cherry
Roland
SAUNI TAMAGA
Kitty scratches!
Sandy Porter
David C
2girls1nick
Jon
The Poet
*Even if some players have exactly the same name, the winner is indicated with the message to their card page.
To the winners of the Thanksgiving Campaign
A message will appear on your card page if you have won the prize.
Please send us your shipping information as instructed in the message.
If you do not reply by December 21, your win will be invalidated.