SUPER LEAGUE is back for SEASON 5!

We've made a few adjustments this year to ensure everyone will have a great time at Fiesta
What is SUPER LEAGUE?
Teams of 4 or more players with ratings of different levels ranging from beginner to the professional level.
They must work together to achieve the ultimate goal…Winning their flight and becoming the best team in North America!
WHAT'S NEW FOR SEASON 5?
We will be making the schedule this year a little differently. S2, S3, and S4 will be held on different days.
Which means…
Players will be eligible to participate on (1) team in each flight!
Check out more information below!
When does SUPER LEAGUE SEASON 5 start?
League play is from January 8 – April 23, 2017
What about League Finals?
League Finals will be held May 11-14th, 2017 at the Westgate Resort and Casino in Las Vegas!
How do I sign up?
Sign-up Period: Nov 1 – Dec 30 2016
Contact your local Operator and let them know you want to play in SUPER LEAGUE
Check what flight your team fits into and start building your team!
Team Entry Fee: $80/team
League Fee: $40/team per week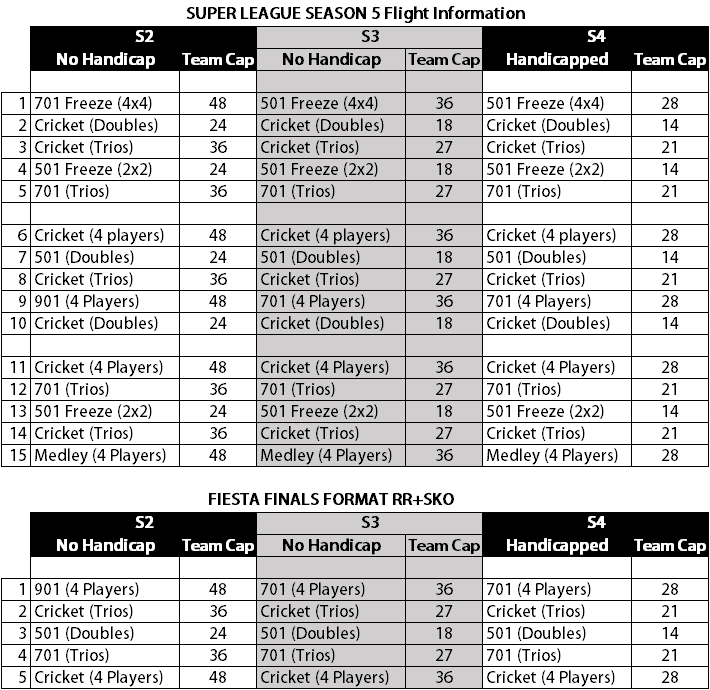 ** Game formats are subject to change without prior notice