[HIGHLIGHTS] JAPAN AWARDS 2015 EXTRA STAGE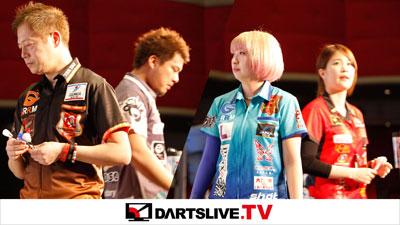 Fascinating top-notch match for darts fans around the world!
DARTSLIVE.TV will be webcasting a new match video.
Here are the highlights of the final matches of EXTRA STAGE in JAPAN AWARDS.
JAPAN AWARDS is the concluding event of the 2015 season for
"SOFT DARTS PROFESSIONAL TOUR JAPAN" that names the genuine professional darts player.