DARTSLIVE FIGHT CLUB 2015,FINAL Round Results In!!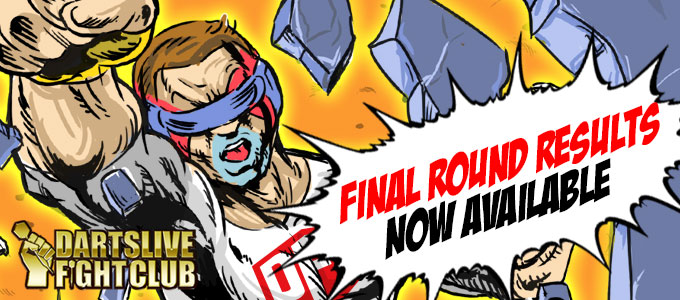 DARTSLIVE Fight Club has come to an end after Round 4!!
The Results are In! Congratulations to the Round 4 Winners. The WEST COAST DIVISION!!
Players all across North America put up their fists to battle in the final round for the top positions. We are proud to announce the Top Winners of Round 4! And would like to Thank Everyone for their participation in DARTSLIVE FIGHT CLUB 2015!
■ TOP 3 WINNERS FROM THE DFC #4 PERSONAL RANKING and DIVISION POINT have been revealed!
Check out the DIVISION details
■The SECRET and Souvenir Themes have been released
all the players who earned 4 ROUND THEME will be rewarded a DFC PREMIUM THEME!
View the PRIMIUM THEME here↓↓
■Other Prizes
Emails will be sent out to the 30 random players that will receive an exclusive DFC T-shirt!!
Top 5 shops per division will receive a DFC Pin!!
Check out more details about DARTSLIVE FIGHT CLUB
Thank you again to all that participated in this year's DFC! We hope that you enjoyed this years fun THEME'S.