DARTSLIVE Christmas Campaign 2015 is coming to town!!
DARTSLIVE Christmas Campaign begins on Nov. 27(Fri)!
Season Greetings!! This year we are giving away wonderful gifts to those who come and join us celebrating Christmas 2015 with COUNT-UP!!
Gifts include Begitto darts set, DARTSLIVE THEMEs and DARTSLIVE CARD that are specially made for this Christmas campaign!
【Campaign period】
▼Nov. 27th(Fri)to Dec. 25th(Fri)
【How to receive your DARTSLIVE Christmas gifts】
To receive the THEME, you need the following cumulative points by playing COUNT-UP during the campaign period.

・BASIC THEME:1,000 points ▼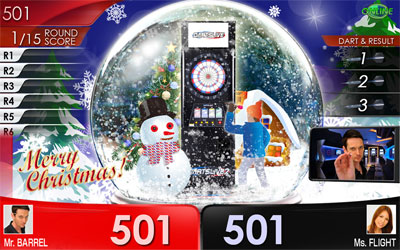 ・PREMIUM THEME:10,000 points▼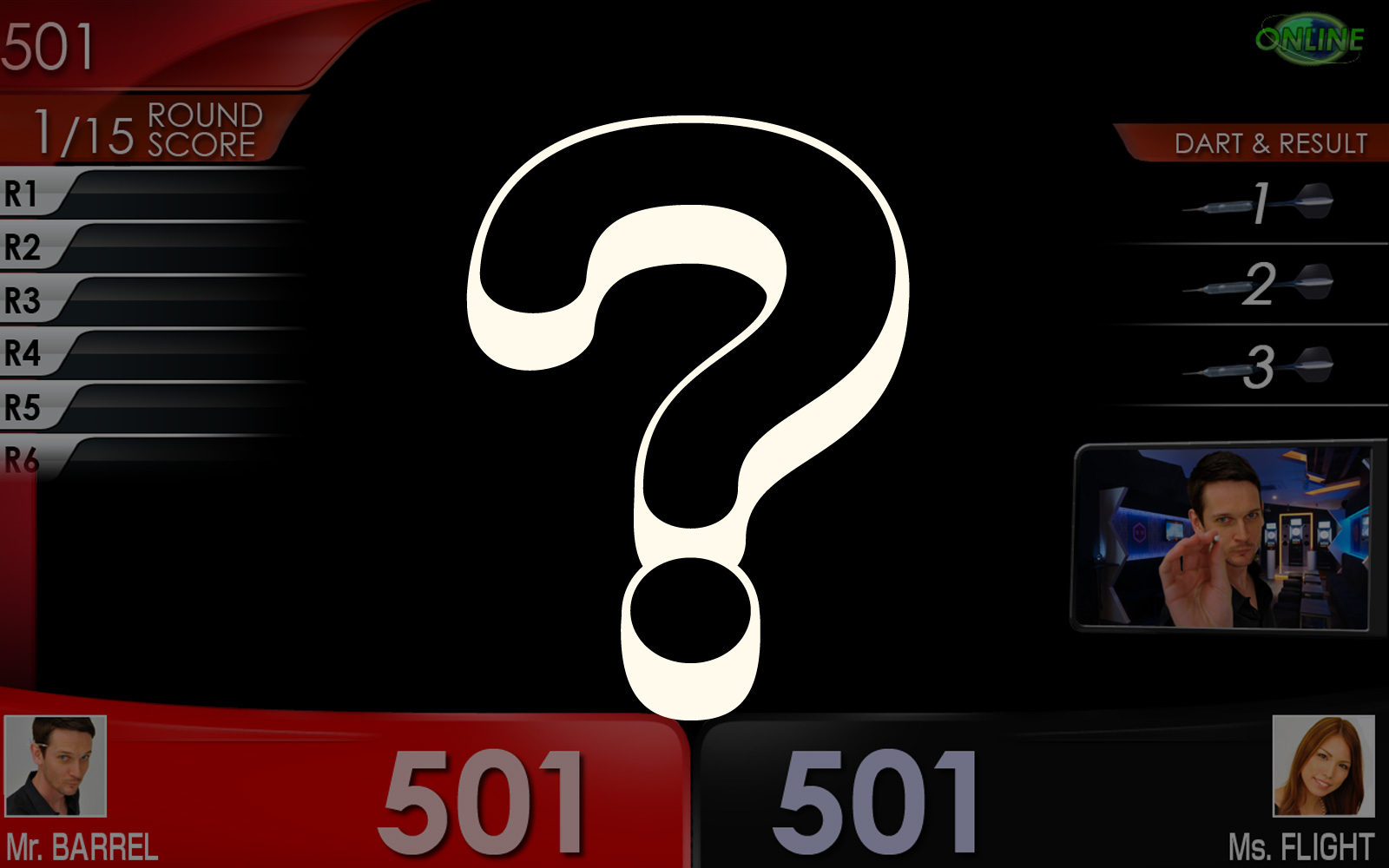 ※Premium image
【To check how many points you have accumulated】
Your cumulative points from COUNT-UP will be available for viewing under "HOME SHOP" inside your DARTSLIVE CARD membership page.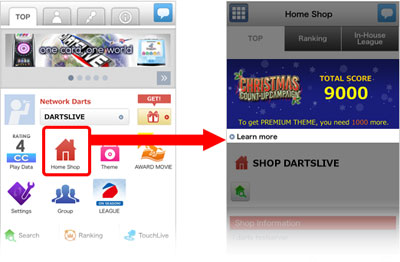 >>Visit here for free membership registration!
▼Top 3 with the most cumulative points: Begitto Darts set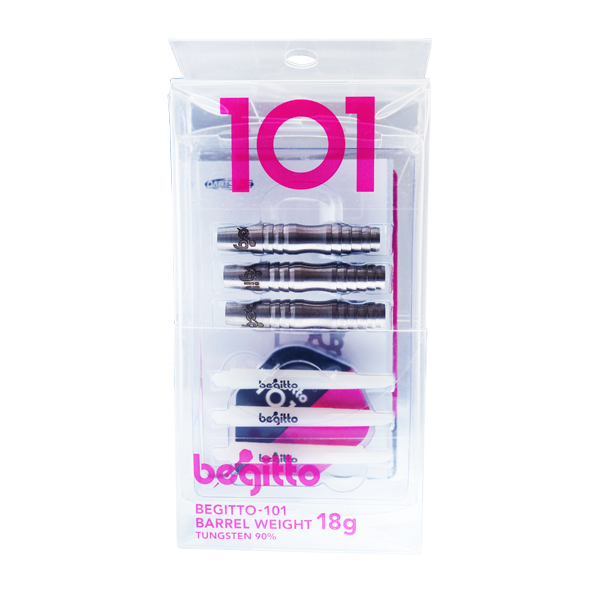 ※Sample image, actual product may looks different
▼Players who ranked 12th, 25th and 125th: Christmas COUNT-UP Campaign DARTSLIVE CARD!
Participate in DARTSLIVE Christmas campaign this winter and have an exciting holiday season!
«Note»
①Accumulated points are counted only in the county or region of your home shop.
(e.g. If your home shop is in US' amount of points include only the score you got in US.)
②When you leave the country or region of your home shop' or change the country or region of home shop' your points start from 0. If you return to the country or region of your original home shop' or return the home shop setting to the original one' points return to the original figure before the change.
<e.g.>
Accumulated 1000 points at your home shop in the US.
↓
Went Canads and changed your home shop to a Canadian one
↓
Point in Canada starts from 0.
↓
Went US again and set your home shop to the US one. Points start from the 1000 as you got before in the US.
③Players who owns the free membership, please change your homeshop on the machine.(Full Menu→CARD)
■Campaign countries
USA' Canada' UK, France, Belgium
*DARTSLIVE THEME is the background image that can be used to customize your DARTSLIVE gamescreen. Make your games different with DARTSLIVE THEME!