【User Report】App THEME "BULL COUNTER"! Vol1
New App THEME "BULL COUNTER" will be launched in Nov.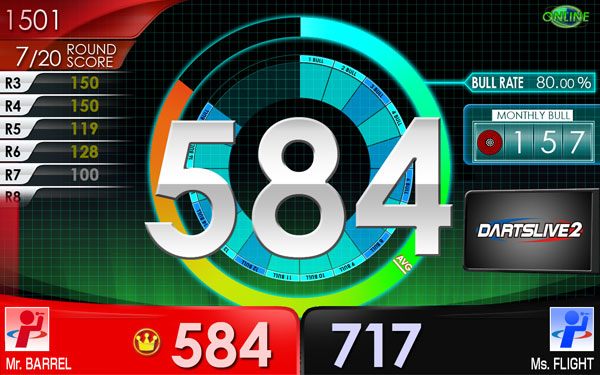 Prior to the launch' DARTSLIVE OFFICIAL PLAYER is using it. Here are some reviews from them!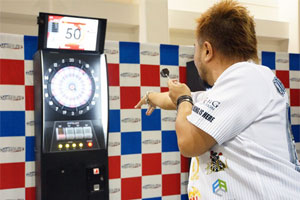 DARTSLIVE OFFICIAL PLAYER: Kenichi Ajiki
When playing 01 and COUNT-UP' I can refer to the monthly BULL total. As the no. of BULLs is counted' it can motivate me to keep playing my best even when I can't achieve the target score in COUNT-UP. I am not happy about the scores by failed BULL. So this THEME works perfectly for me.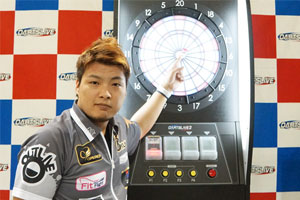 DARTSLIVE OFFICIAL PLAYER: Shunpei Noge
It is so new that I can see BULL rate! I can take an optimal strategy while playing as this shows the percentage of BULL on the day. On a day with high BULL rate' I can actively use BULL in my strategic performance. As it is not harsh as the previous "LIVE STATS"' I can use it more casually. (Laugh)


BULL COUNTER will be available for purchase from Nov. 2 (Mon)!
Don't miss it!
>>What's BULL COUNTER?
>>Who are DARTSLIVE OFFICIAL PLAYER?
>>The 1st app THEME "LIVE STATS"
For purchase' visit "THEME" on the Members' top page.