Oktober/Autumn Festival Holiday THEME Starts Today!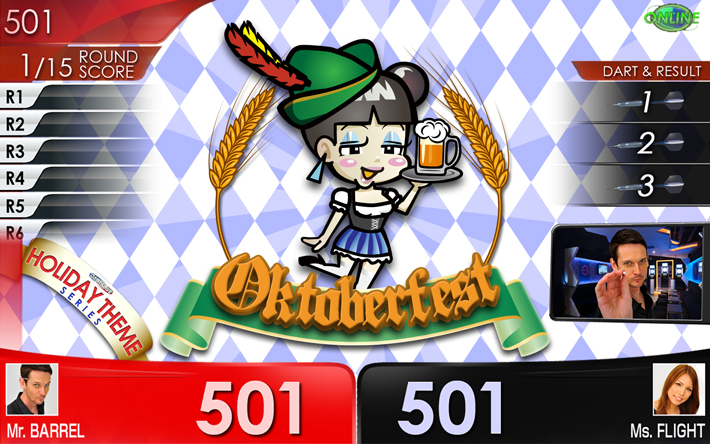 Starting Today!! Get your Holiday THEME!
Oktober and Autumn Festival are well under way and our YUM YUM girl wanted to join the party!
Play two (2) games of YUM YUM and receive the special Holiday THEME of YUM YUM girl all dressed up and ready to go! Make sure your DARTSLIVE IC card is registered!
Grab some friends and play YUM YUM!! These are quick and fun games for everyone to play!
This campaign will be available from October 16th through the 26th!