NEW DARTSLIVE FIGHT CLUB 2015 THEMES ARE ON THEIR WAY!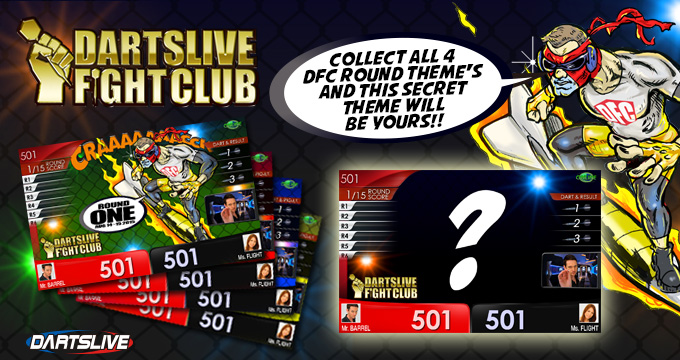 Less Than One Week UNTIL THE COMMENCEMENT OF DARTSLIVE FIGHT CLUB (DFC) Round 1 and
this year DFC is giving out more then one THEME for you to add onto your THEME COLLECTION!!
◆ DFC 2015 THEMEs include:
①ROUND THEME will be awarded after every round as long as you earned more than 50 points on that round.
②SECRET THEME will be rewarded to those who collected all 4 ROUND THEMEs at the end of the campaign.
③SOUVENIR THEME will be given out to all participants after each round.
This year, we are back with more great DFC prizes for the top competitors!
Check out DFC official page to learn more about prizes and THEMEs.