AWARD MOVIE will be changeable on card page!
From Feb.9 (Mon)' AWARD MOVIE change will be possible on card page.
Setting is easy. Change your AWARD MOVIE to express your mood!
【How to set】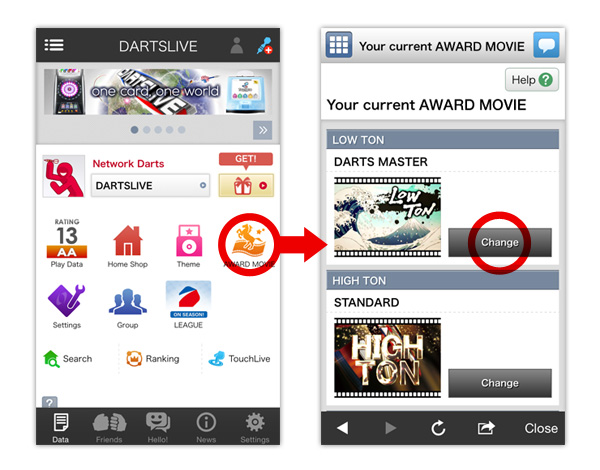 1) Select "AWARD" on your DARTSLIVE app or card page
2) Tap the "Change" button of the AWARD that you want to change.
3) Select the AWARD MOVIE that you want to set.
*This feature is available for PCs and smartphones only.
▼How to get AWARD MOVIE?
【DARTS】in TouchLive MENU→【AWARD MOVIE SHOP】
Lit "AWARD MOVIE" can be purchased.
For not-lit ones' touch the【Basket icon】to see the purchase conditions and requirements!