THE WORLD Annual Ranking Decided! Top 8 will play in SUPER DARTS!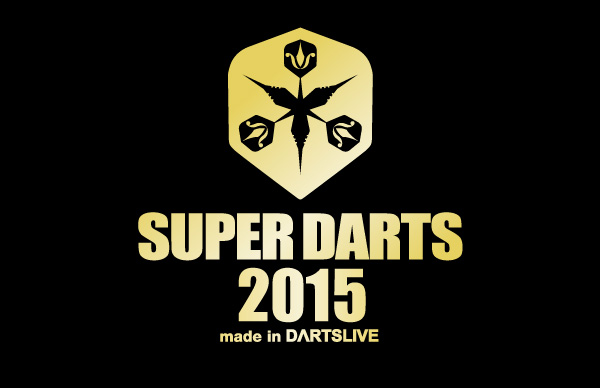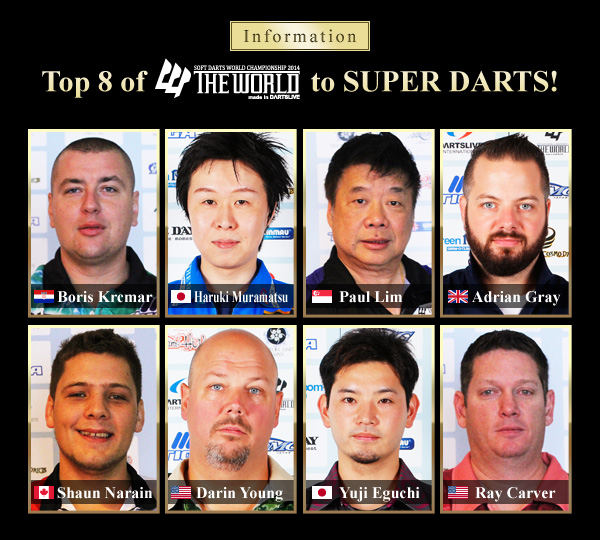 THE WORLD 2014 annual ranking has been finalized.
Top 8 have obtained the berth to SUPER DARTS 2015 that will be held on March 26 (Thu).
1st:Boris Krcmar (Croatia)
2nd:Haruki Muramatsu (Japan)
3rd:Paul Lim (Singapore)
4th:Adrian Gray (UK)
5th:Shaun Narain (Canada)
6th:Darin Young (US)
7th:YUji Eguchi (Japan)
8th:Ray Carver (US)
There are still some chances to get a berth to SUPER DARTS 2015 for the players at top 9 to 64th.
Only 2 players can obtain the WILD CARD (Special berth).
Over the last 2 berths' the players will compete in a tournament on the day before the SUPER DARTS.
>>Visit below for THE WORLD 2014 annual ranking