Hurry! Only 3 days left to get the free trial version of "LIVE STATS"!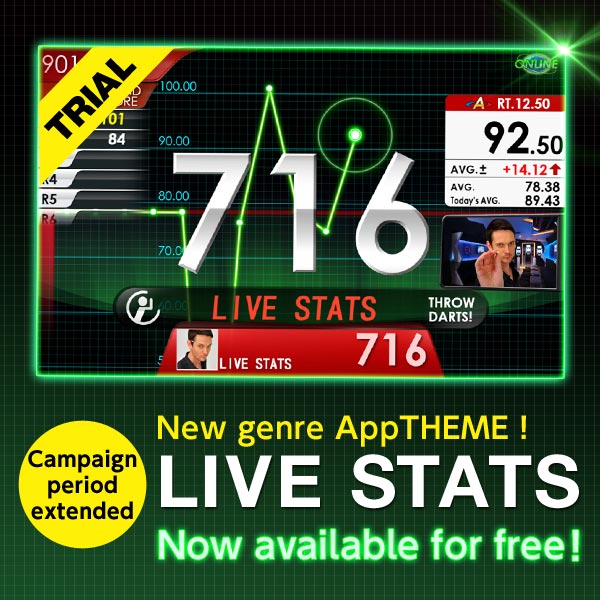 Free giveaway of the trial version of "LIVE STATS" will end soon!
You can enjoy the new genre app THEME that is worth 1000 Coins for free♪
LIVE STATS makes STATS available on the game screen for every throw in 01 and CRICKET games.
This is the must-have item for players who want to upgrade their darts skill!
Try it now♪
For details' go to the Card page!
【Campaign period】
■Period : Till 06:30 on Sep.1 (Mon) *Japan Time
■Free trial
Free play for up to 5 games
*No. of games is counted at the start of the game.
Please note that the number can't be adjusted even after any network disruption or game cancelation.
>>DARTSLIVE Coin Help
>>Notice to end the DARTSLIVE Point feature