New stickers become available in "Hello!"♪
"Hello!" is a communication app where you can be "FRIEND" with people whom you played DARTSLIVE with' and exchange short messages and stickers with them.
Many NEW stickers are now available!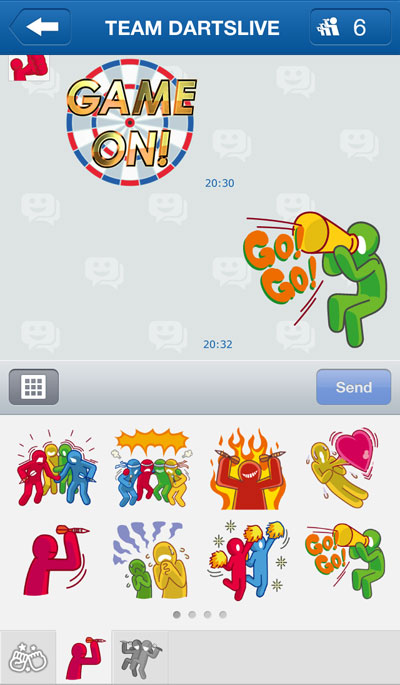 There are lots of stickers that are useful and convenient in various situations such as "Serious match" and "Enjoy darts!"♪
As the stamps are sorted in categories' they are easy to find and easy to use.
Check your app for the new stickers♪
>>About "Hello!"
*If your downloaded stickers do not appear' please update your app to the latest.