Limited time only! Get the THEME you want with the fivefold "Bonus Coin"!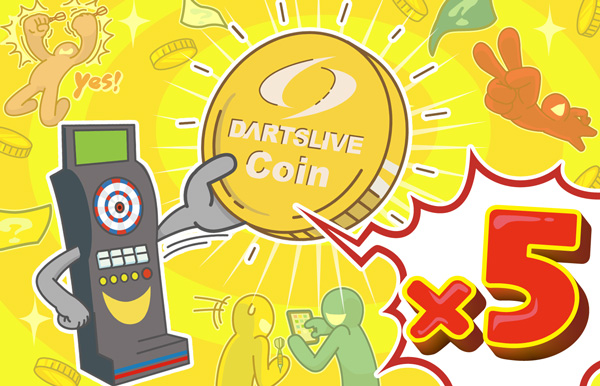 To mark the start of the new feature' "Fivefold Bonus Coin" campaign will begin!
■Period:July 7(Mon)to 10(Thu)
*Campaign will end at the start of the maintenance in the early morning on July 11, Japan time.
>>Click here to see the maintenance time of your area
For PREMIUM members only' "Bonus Coin" will be fivefold!
Get Bonus Coin by simply login to the member page or play DARTSLIVE!
Accumulate "DARTSLIVE Coin" and get DARTSLIVE THEME you want♪
>>DARTSLIVE Coin Help
*"DARTSLIVE Coin" is available via the App for PCs and smartphones.