SUPER LEAGUE SEASON 2 Fiesta Experience!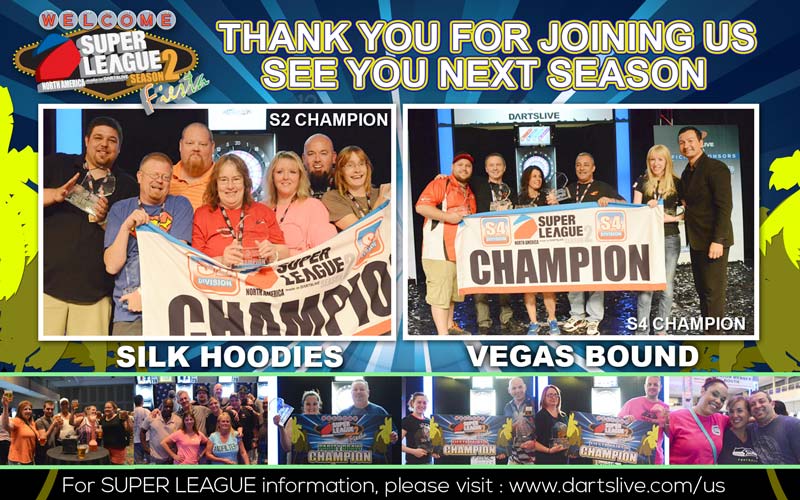 Thanks to all the teams and players who came out to SUPER LEAGUE SEASON 2 Fiesta at the Riviera Hotel & Casino!
Teams and players from all across North America gathered together in Las Vegas for 3 days of party and darts! Riviera's Royale Pavilion was filled with fun, friendship, and great darts! Some teams have returned for the 2nd time, others experiencing Fiesta for their first time! We would like to thank all the players and family who came out to make it a great Fiesta!
◆June 6, 2014
Players were lined up and ready to start the party and pick up their DARTSLIVE GIFT BAG!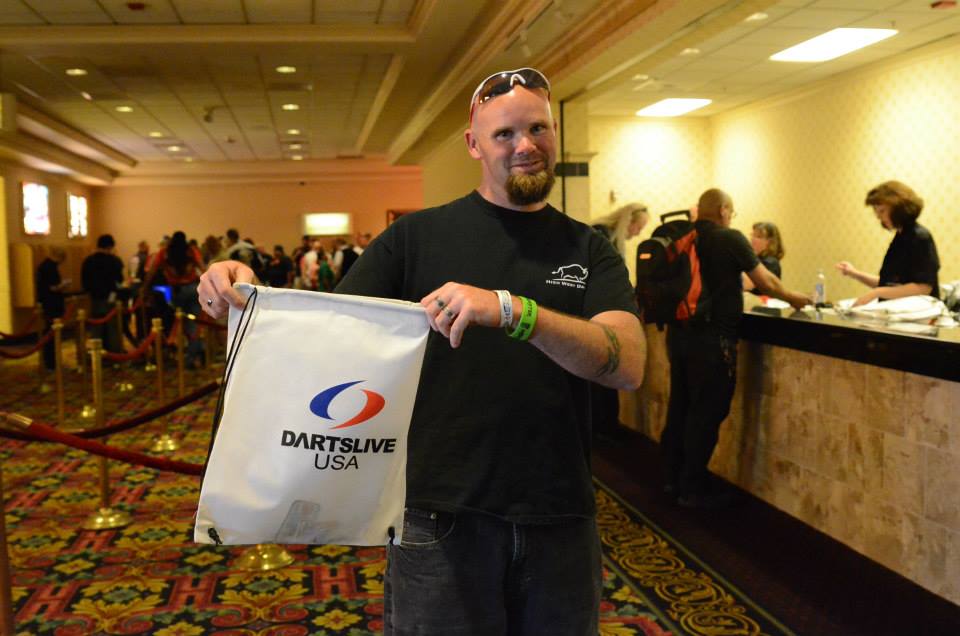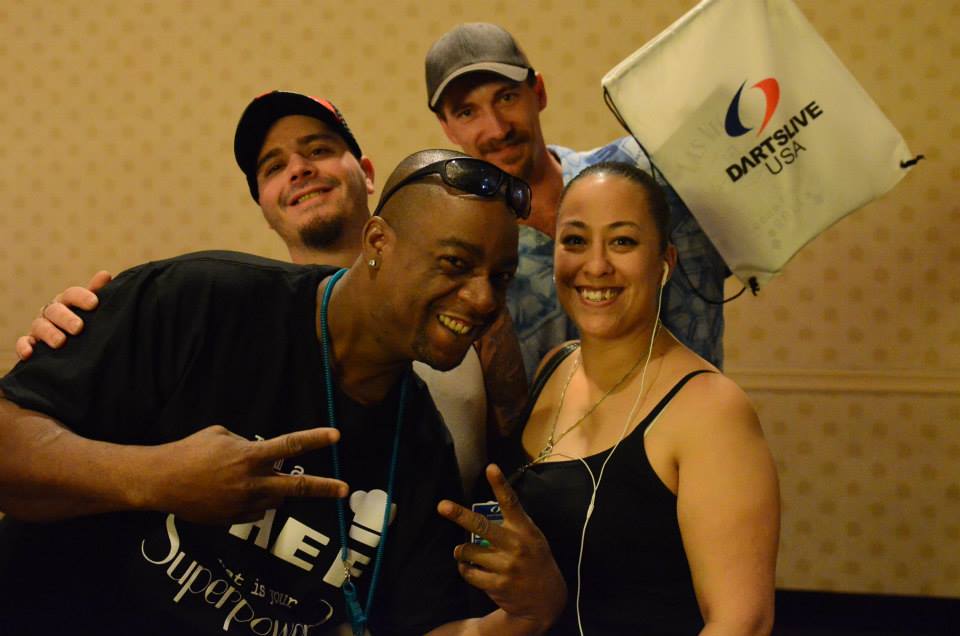 And no other than Riviera's famous Crazy Girls kicked off the Fiesta!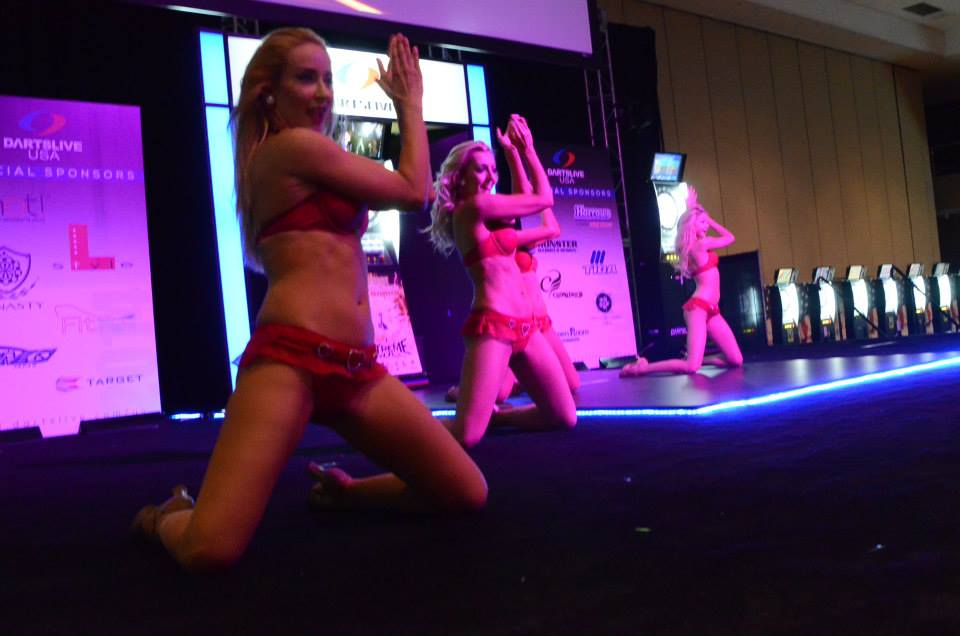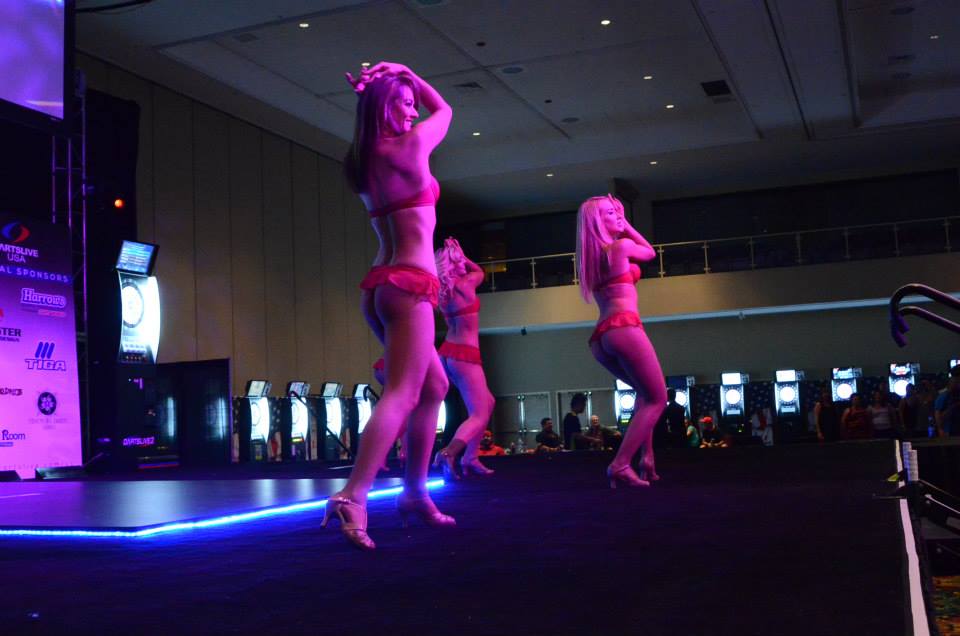 ◆XTREME BULL CHALLENGE
For the first time in North America, players had a chance to play the XTREME BULL CHALLENGE where players have one throw at the board to make it in the dead center of the double bull to win $1000!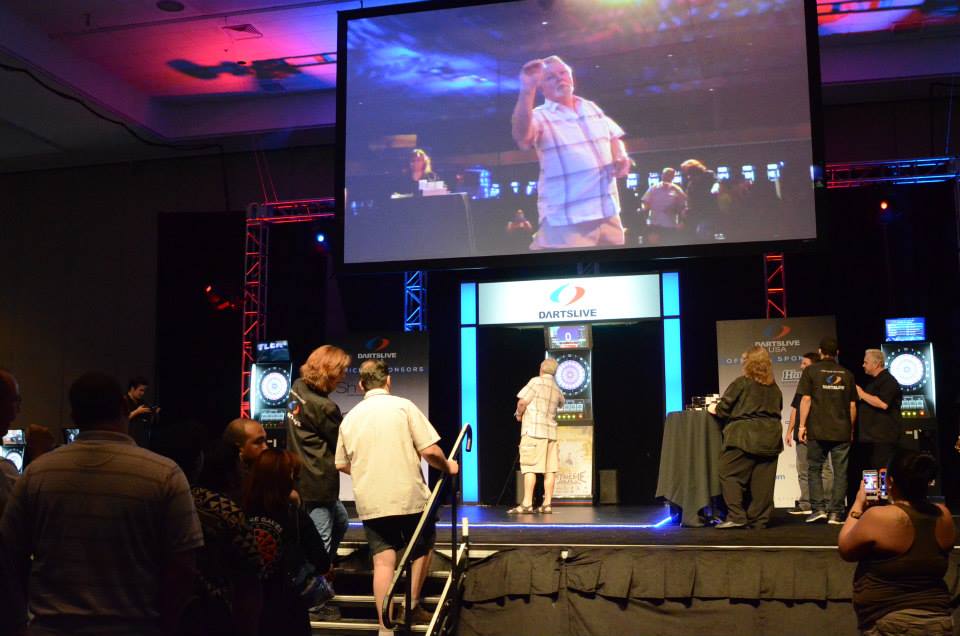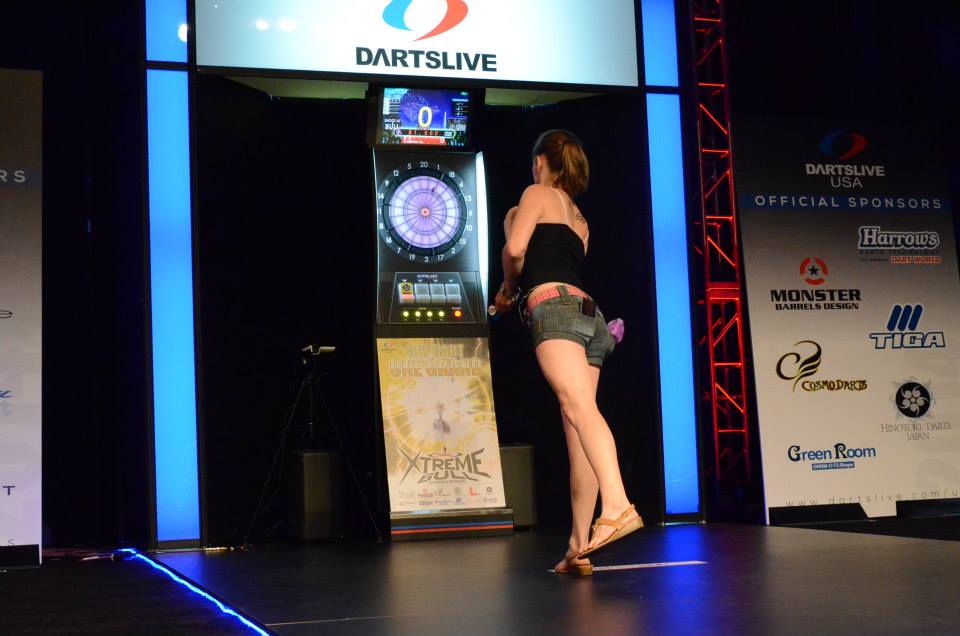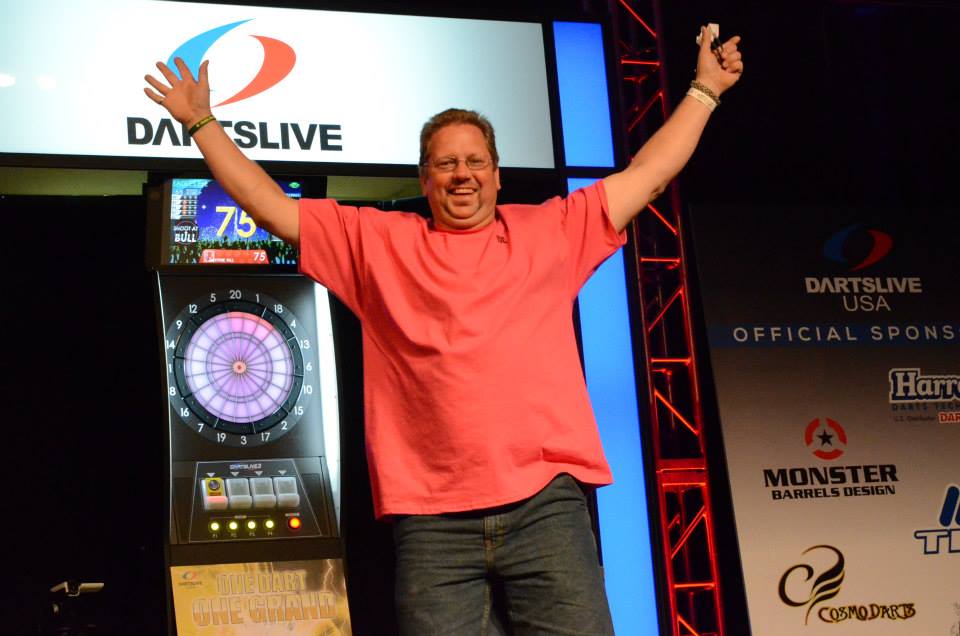 ◆PARITY DRAW
After a long day of darting and partying, Ben Dersch and Marisa Sprague placed Runner-Up and John Hathaway and Angel Uckerman was crowned Champions for the Parity Draw.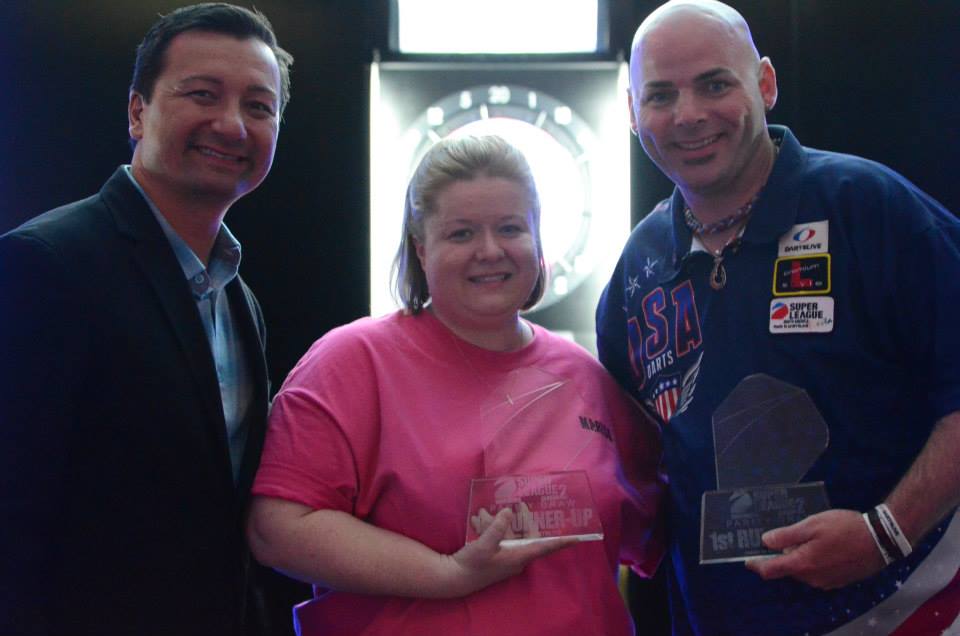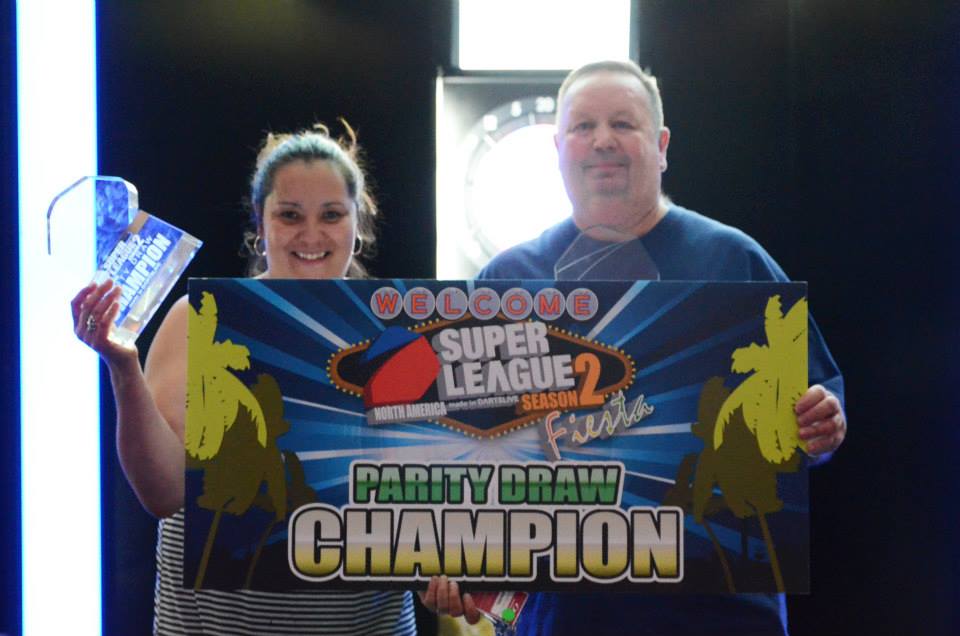 ◆June 7, 2014
The 2nd day started with the S2 and S4 division teams playing in the Round Robin to earn their spot in the Fiesta match for the title of their division champion and some serious cash prize in Day 3 where only 32 Teams from each division moves on.
◆FIESTA PAIRS
Once all teams finished playing in the Round Robin, players teamed up into pairs to and went on to compete in the Fiesta Pairs. In the S4 division, John Benoit and David Ruse made Runner-Up, and Michelle Minton-Vandenberg and Kenny Wright earned their title as the Fiesta Pairs B Champions!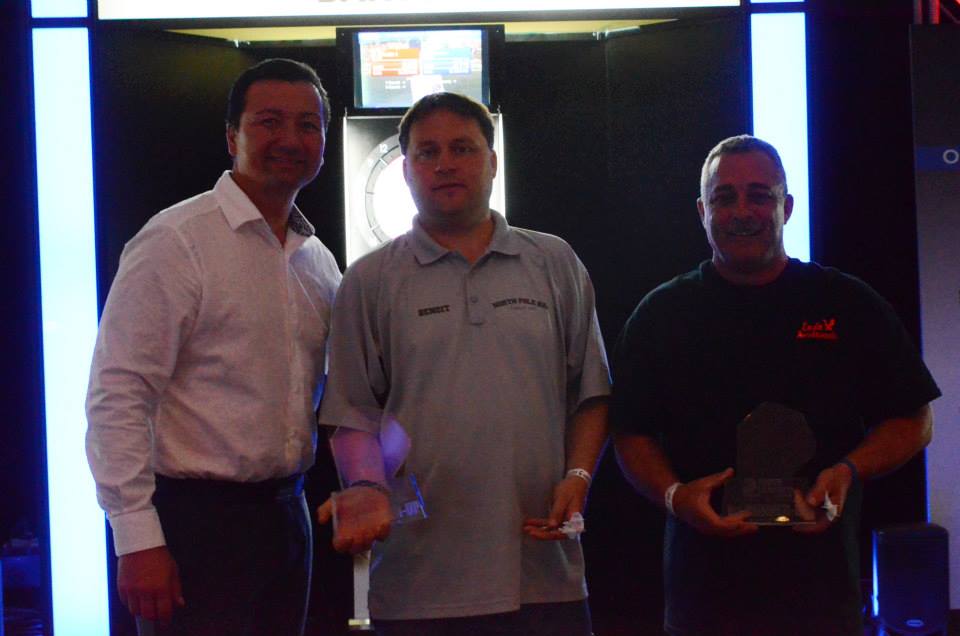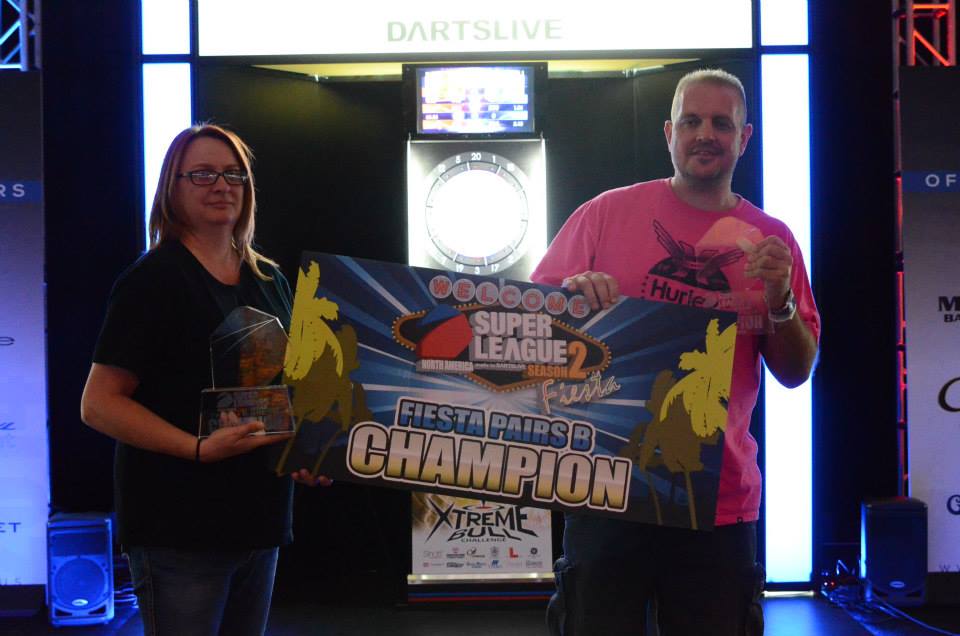 In Fiesta Pairs A, Benjamin Dersch with Amanda Jones emerged victorious as Champions after a long battle!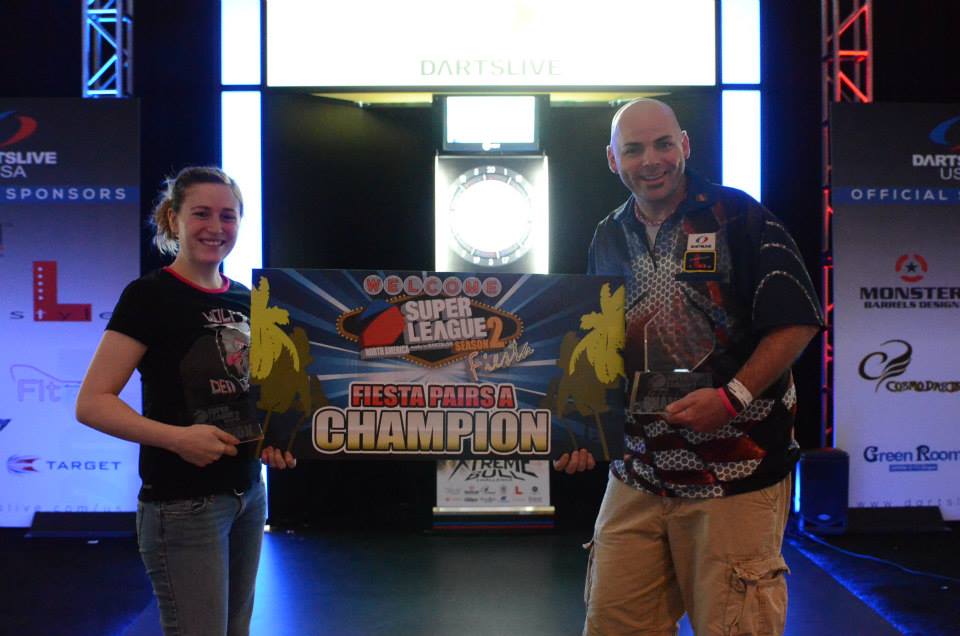 ◆June 8, 2014
There was so much energy at the Fiesta on Day 3! Teams were all geared up with their jerseys and ready to represent! The atmosphere was filled with cheering and laughs as the day went on.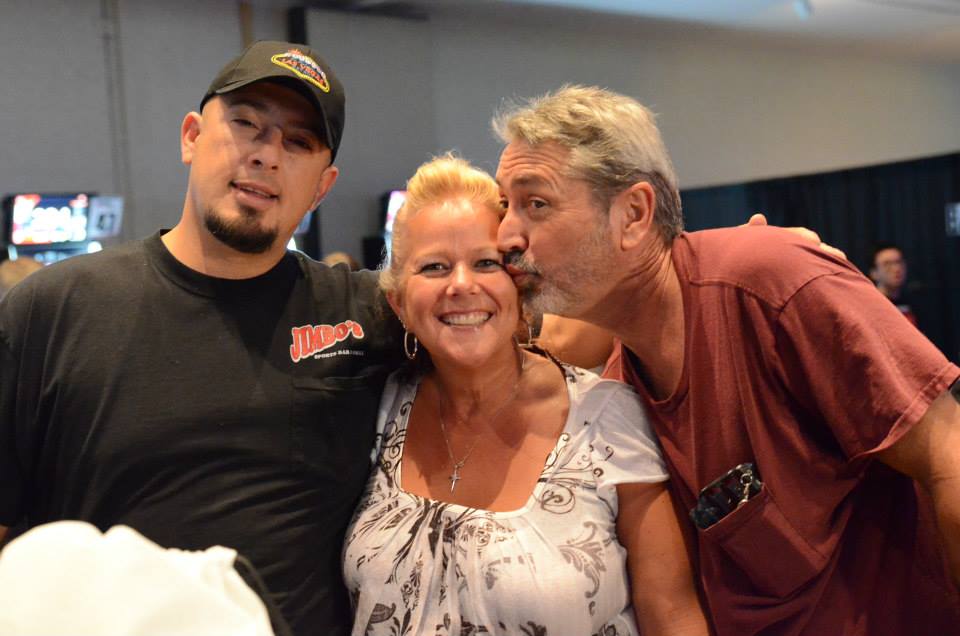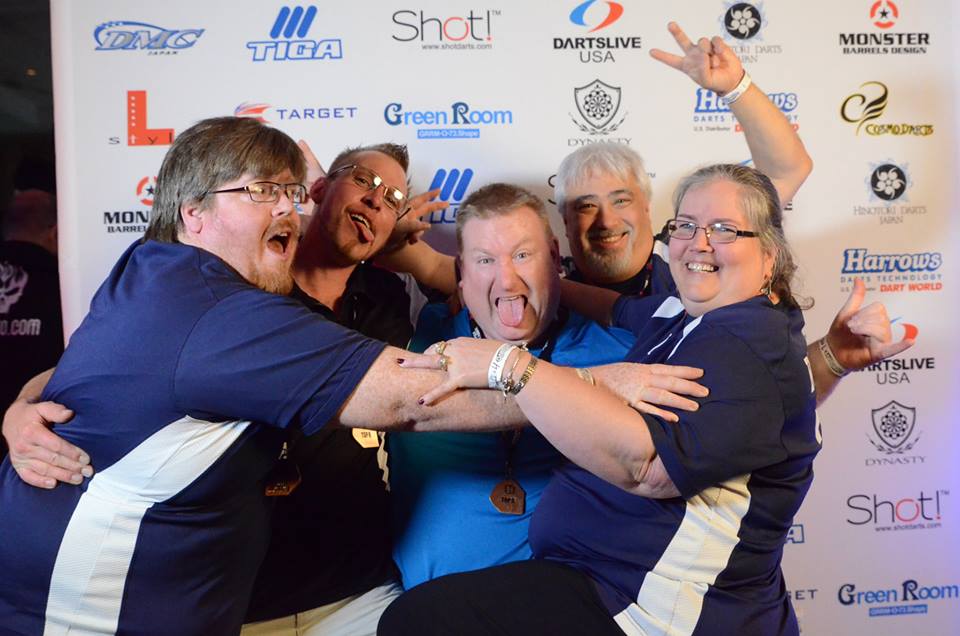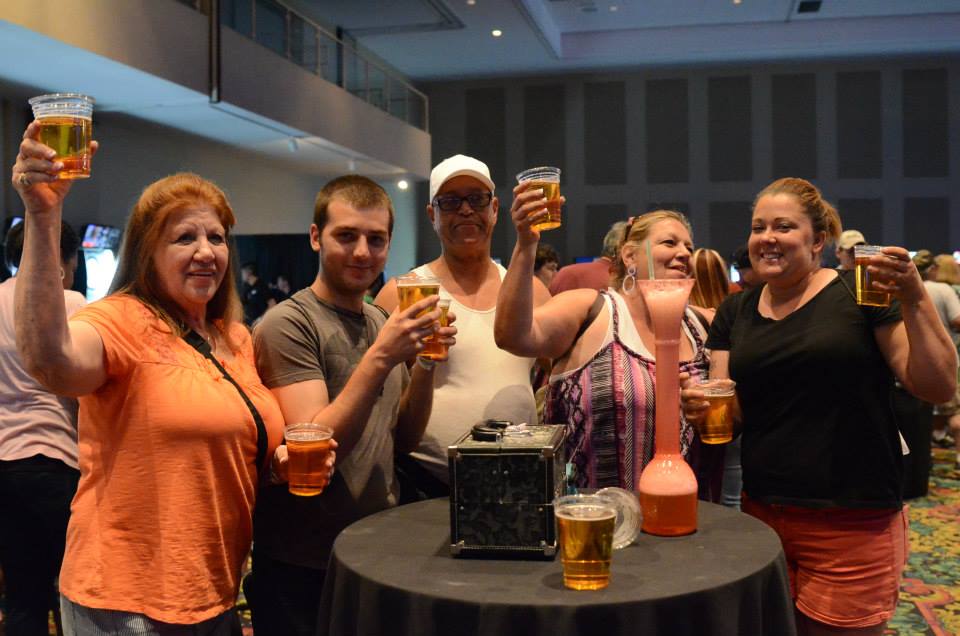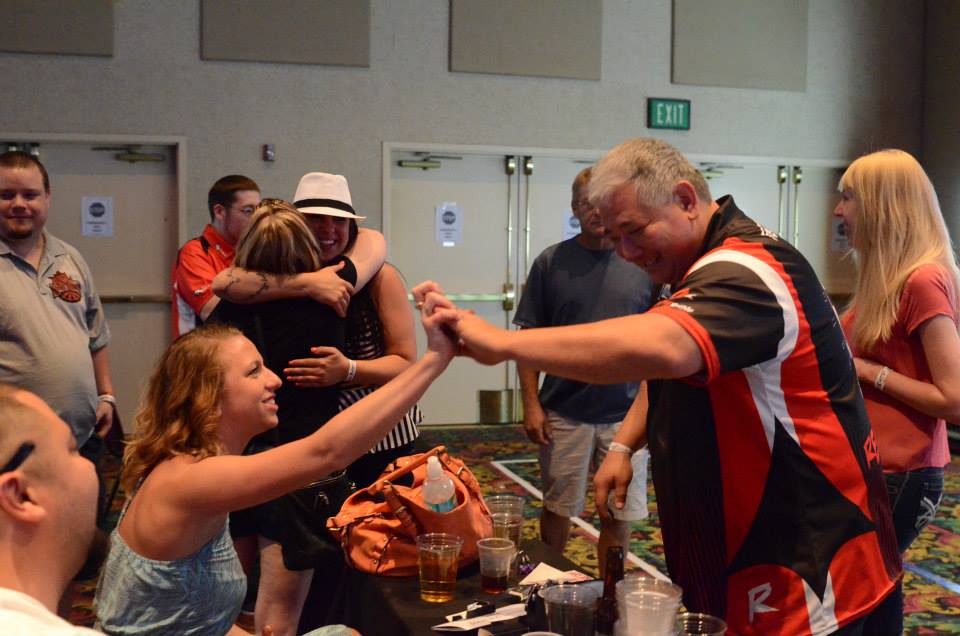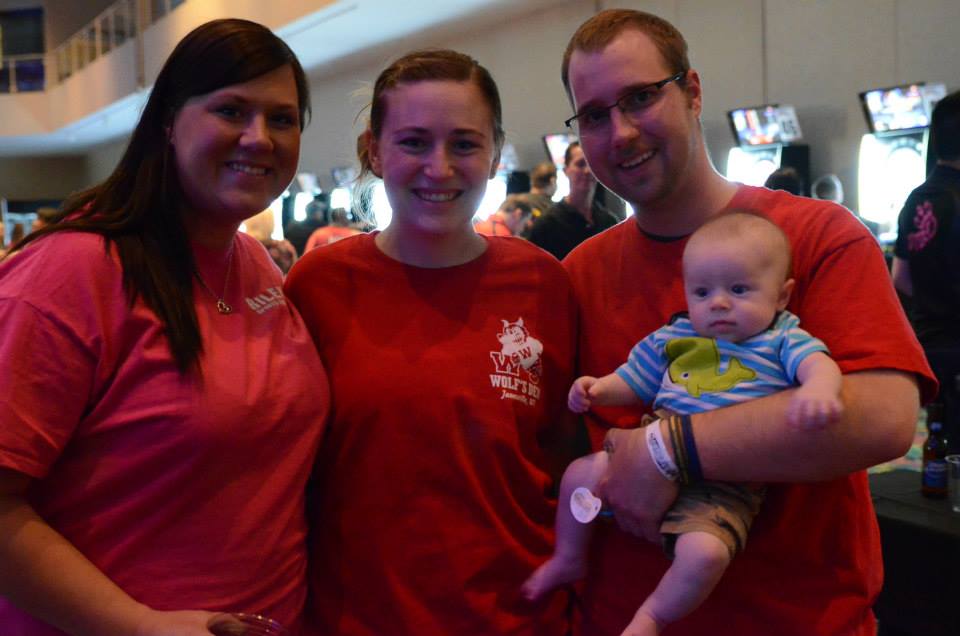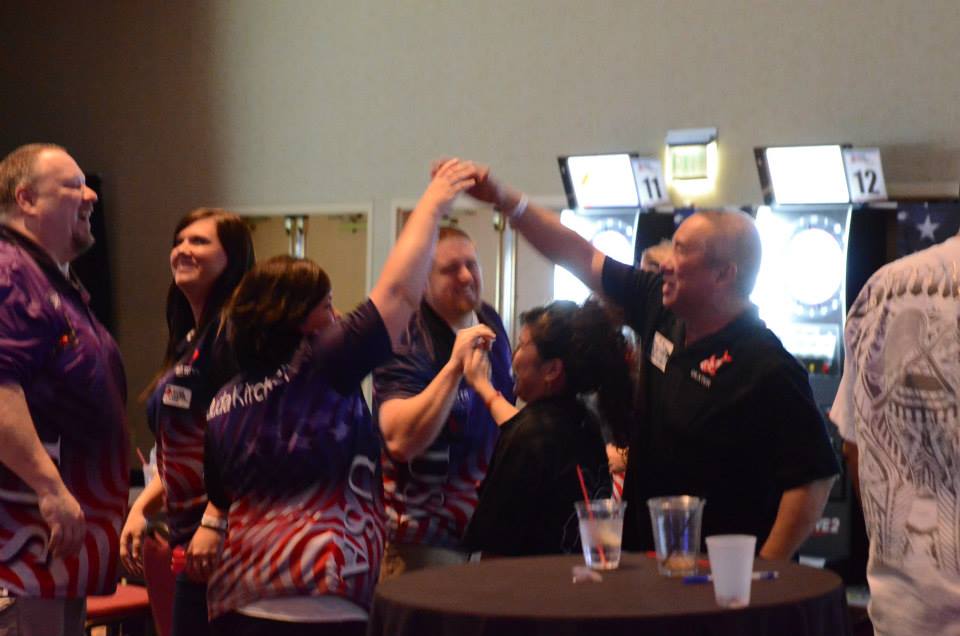 ◆S2 & S4 DIVISION KNOCKOUT
64 teams played hard to become SUPER LEAGUE SEASON 2's S2 & S4 Champion. One by one, teams were knocked out of the competition. In the S4 Division, VEGAS BOUND became SEASON 2's Champion.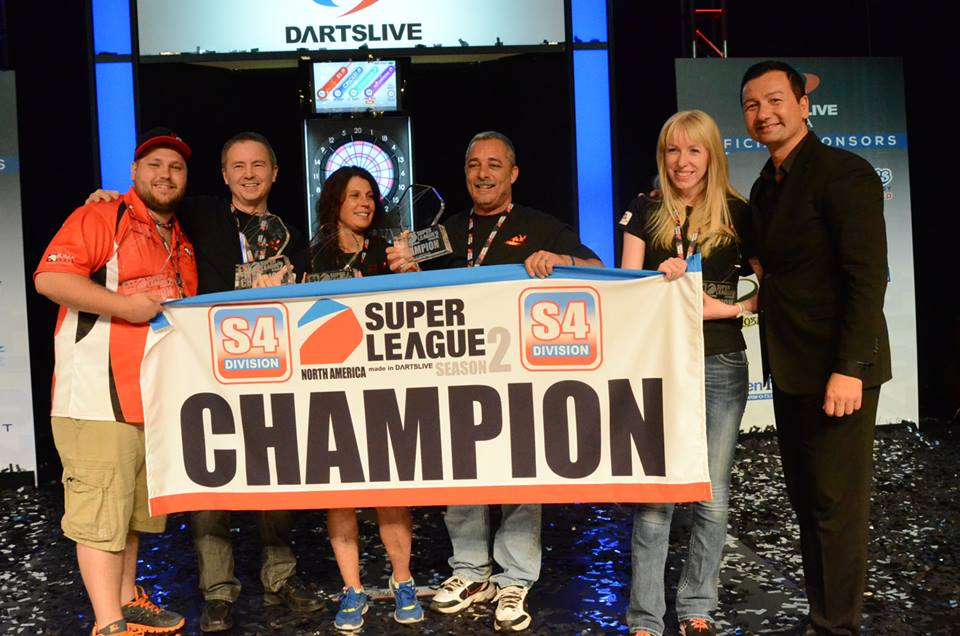 And in the end of it all SILK HOODIES reigned Champion of the S2 division!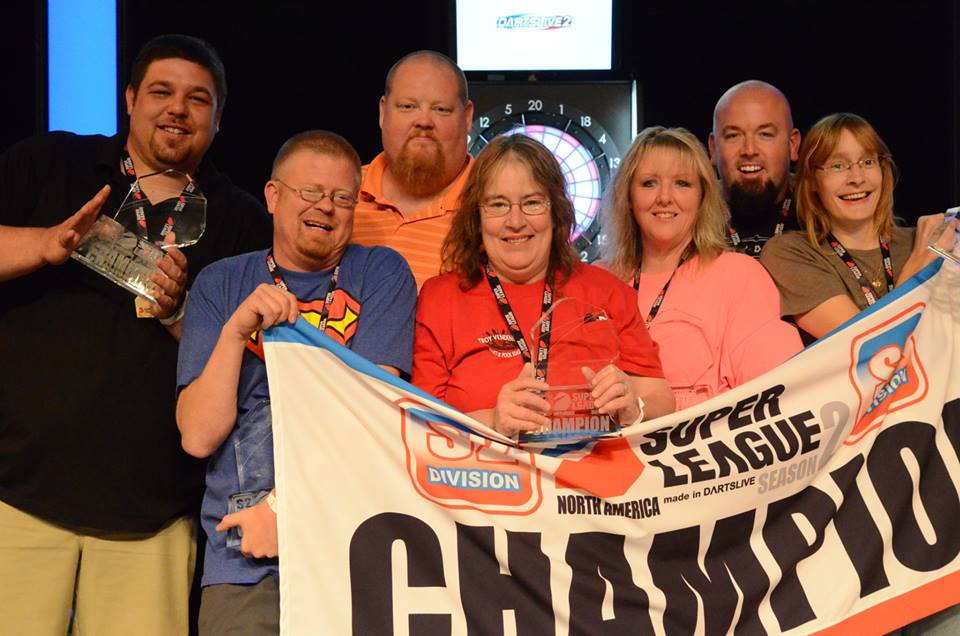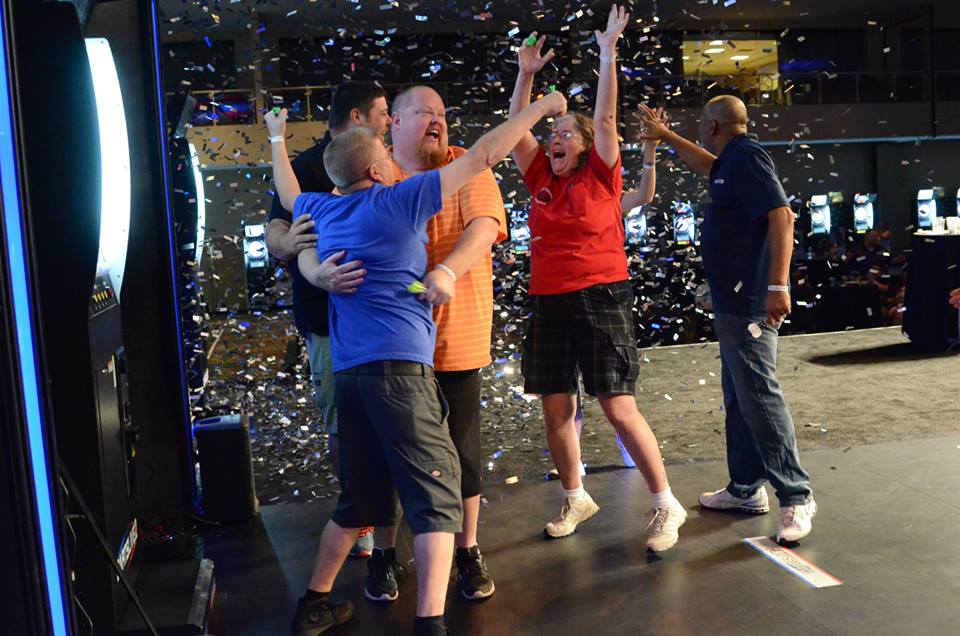 Again, we thank all the Operators, Players, and friends who came out and participated in SUPER LEAGUE SEASON 2 Fiesta! It would not have been as an amazing party without all of you! We hope to see you all next season!
→Click Here to see all the photos and taken from SUPER LEAGUE SEASON 2 Fiesta! Videos of Fiesta will be posted soon so stay tuned!
Follow us @