Get the THEME by playing Games with the "THEME" icon!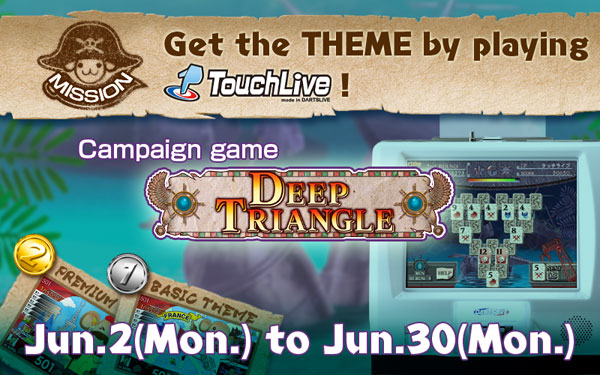 Play "DEEP TRIANGLE" on TouchLive' and get THEME with the game points!
★Campaign period
Jun. 2(Mon) to Jun. 30(Mon)
★Campaign game
DEEP TRIANGLE
★Requirement to receive the campaign THEME
BASIC THEME for the achievement of 2'000'000 cumulative pts
PREMIUM THEME for the achievement of 5'000'000 cumulative pts
★To check your score!
You can view your cumulative points in "TouchLive" on CARD page!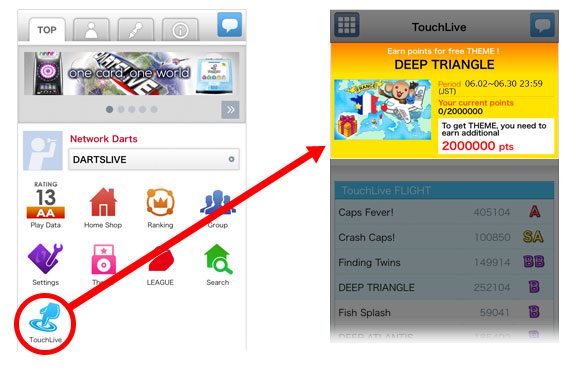 [Note]
The THEME can't be obtained when system maintenance is being performed.