AMERICA'S TOUR 2014 prize payout is officially released!!

The total prize payout of AMERICA'S TOUR 2014 is now officially released! With 6 STAGES to be held this year, the total payout of the tour will be $100,200!
Each STAGE will be paying out a guaranteed $16,700 total, and a total of $6,000 will be paid out for the Top 3 players of the Annual Point Ranking.
STAGE 1 will be starting from Texas at Rob's Billiard & Sports Bar from April 18th to 20th. Information as tournament outline and entry period will be updated soon on the official website of AMERICA'S TOUR.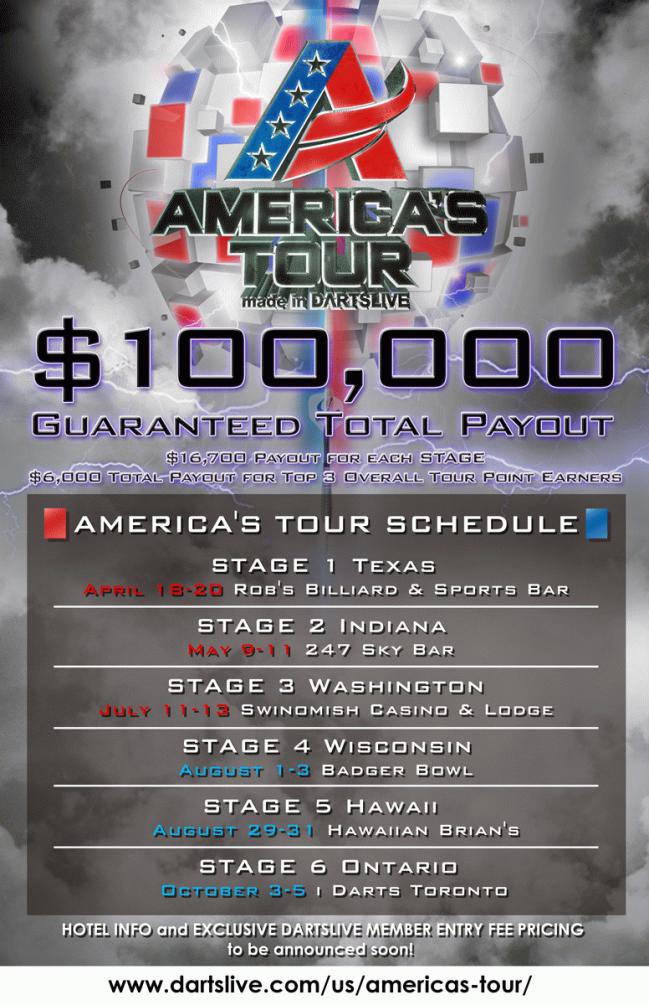 Click here to visit our Official AMERICA'S TOUR Facebook page