SUPER LEAGUE Season 2 is Coming Soon!!!

ARE YOU READY?! I repeat, ARE YOU READY?!!!! SUPER LEAGUE Season 2 is about to begin!
We are now announcing the schedule of SUPER LEAGUE Season 2!!!
Sign Ups begin – December 2nd (Mon), 2013
Sign Ups Close – January 27th (Mon), 2014
SUPER LEAGUE SEASON 2 Season Starts – February 9th, 2014
Season Ends – May 17th, 2013
SUPER LEAGUE Season 2 Fiesta (League Finals) – June 6th, 7th, and 8th 2014
In the Fabulous Las Vegas, Nevada at the Riviera Hotel and Casino.
What is SUPER LEAGUE?
It is a new soft tip darts league concept here in North America. Teams consist of 4 or more people of different ratings ranging from beginner to pro players. These players must work together to achieve the ultimate goal… which is to win the S2 or S4 division and be the best team in North America!
(*Information on team building coming soon)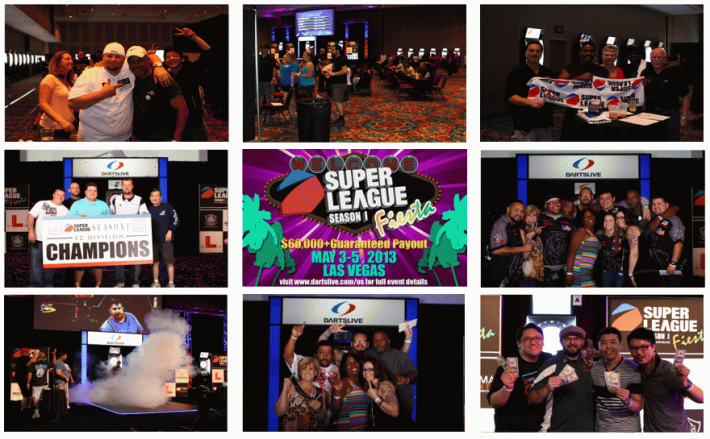 Come and be part of the excitement! Join SUPER LEAGUE
Contact your local operator or DARTSLIVE location for more details.
More information for SUPER LEAGUE will be released on our official website, so stay tuned for the updates!!