How many BULLS??? Make a Guess!!

How many total bulls can the entire World hit in one month? Well right now DARTSLIVE is in 15 different countries all over the World and DARTSLIVE USA would like to see who can guess the exact amount of total bulls that the whole world will hit by October 31st at maintenance time (2:30 Pacfic Standard Time)
Guessing the exact number of BULLS EYES that the whole world will hit by October 31st will result in winning the GRAND PRIZE 100S plus all of the other prizes. If the number is not guessed exactly, the winner will win a very nice DARTSLIVE prize package that includes:

-DARTSLIVE USB Memory Stick
-DARTSLIVE Towel
-THE WORLD GRAND FINAL 2012 DVD
-SUPER DARTS 2013 DVD
MAKE ONLY 1 GUESS OR YOUR GUESS WILL NOT COUNT!
Contestants MUST guess on the Campaign post on the OFFICIAL DARTSLIVE NORTH AMERICA Facebook (https://www.facebook.com/DARTSLIVENORTHAMERICA) for their guess to count.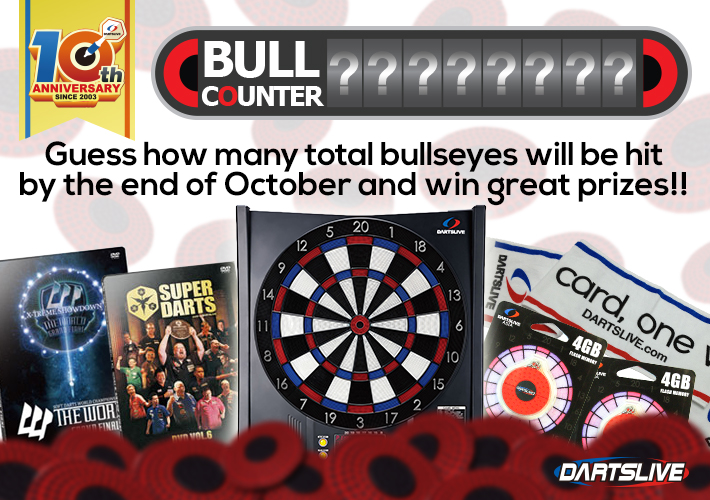 The BULL COUNTER will be displayed on our website www.dartslive.com/us./ to see what the current BULL COUNTER is at!!
Entries must be received on or before October 27th (Sunday) to be valid!