JAPAN STAGE17 quick announcement
SOFT DARTS PROFESSIONAL TOUR JAPAN STAGE17 held in Kyoto, Japan on 20th Jan. Now our new JAPAN16 is born.
16 players who challenged JAPAN16, 7 of them has become JAPAN16 in STAGE17. Sho Katsumi has won in JAPAN, Atsushi Matsumoto came in 2nd place.
In JAPAN LADIES Yuki Takemura has won her title. In JAPAN DOUBLES EXHIBITION, Takehiro Suzuki / Sho Katsumi pair has won the title, and got their right to challenge [THE WORLD 2013].
■JAPAN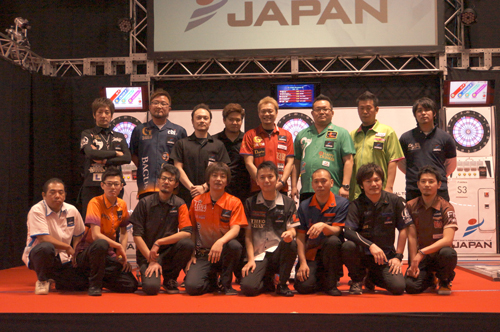 ―STAGE16 JAPAN16―
Champion
Sho Katsumi
Second place
Atsushi Matsumoto
Third place
Tatsuya Zama
Susumu Kasuya
Best 8
Junzo Tani
Yuji Eguchi
Shingo Enomata
Tomonari Kurokawa
Best 16
Tsuneki Zaha
Kenichi Ajiki
Takeshi Saito
Aiki Oishi
Takehiro Suzuki
Morihiro Hashimoto
Tsuyoshi Mizuno
Makoto Arita
■JAPAN LADIES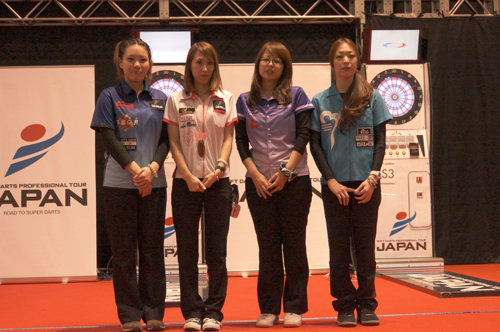 ―STAGE16 JAPAN LADIES―
Champion
Yuki Takemura
Second place
Sayaka Kameo
Third place
Miki Minami
Yoshimi Hatakeyama
■JAPAN DOUBLES EXHIBITION
DOUBLES Champion
Takehiro Suzuki
Sho Katsumi
SOFT DARTS PROFESSIONAL TOUR JAPAN STAGE18 Okayama will be held on 9th,10th Feb.
Don't miss the next JAPAN.