Scores on
the board
Did you know that the center of the board isn't the highest point area?
Here is how you read the scores.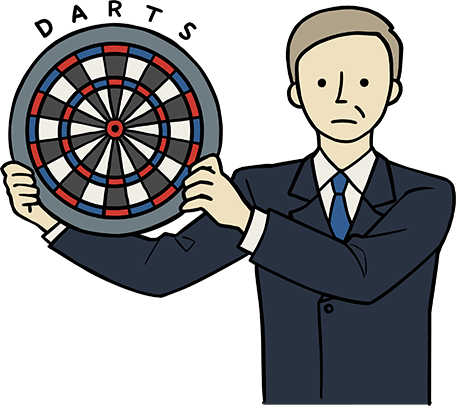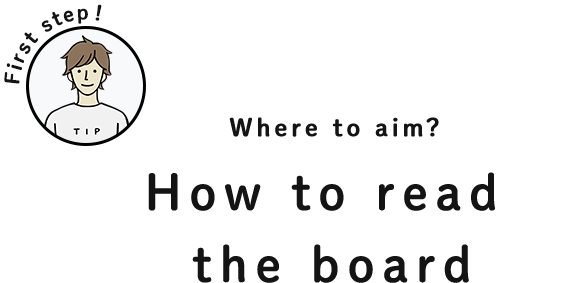 ---
The darts board containes numbers 1 to 20.

The number on the board is amount of the points scored.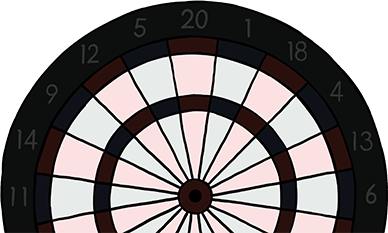 Hitting the outer ring area (Double) scores a double. The scored is twice the number on the board.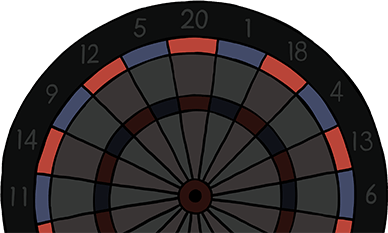 Hitting the thin ring inside the point area (Triple) scores a triple. The scored is triple the number on the board.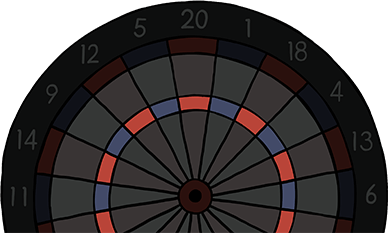 The circle in the center of the board is the bull (50 points).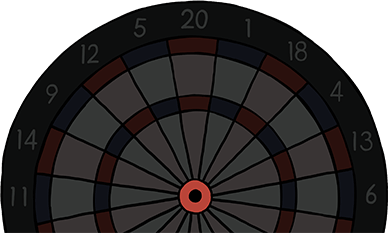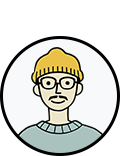 The highest score is triple 20 (60 points)!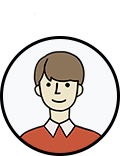 I thought the Bull was the highest score.
How come people aim at the Bull then?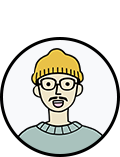 The Bull covers a larger area than the triple.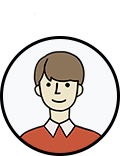 Copyright

©

DARTSLIVE Co., Ltd.