Throw
The throw consists of
4 movements:
"Setup", "Pull back",
"Release" and "Follow through".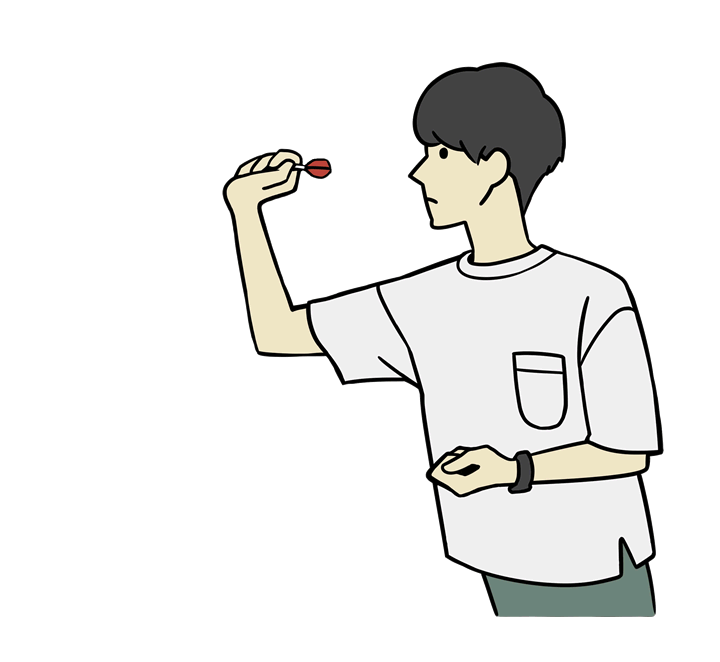 ---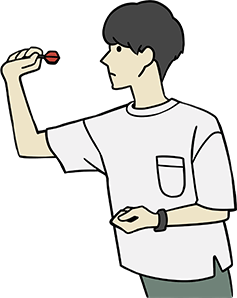 The Setup is a posture when aiming. Face the board and focus both eyes to firmly aim. "Target", "darts" and "eyes" are aligned.


---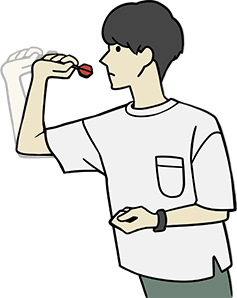 The movement is to pull your dart back.
Bend your elbow and position your hand with the palm facing up, so you won't strain your wrist!


---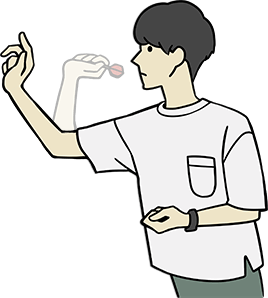 The movement is to release your dart. Throw it like a paper plane. Try to release all your fingers at once or else the dart's flight will be unstable.


---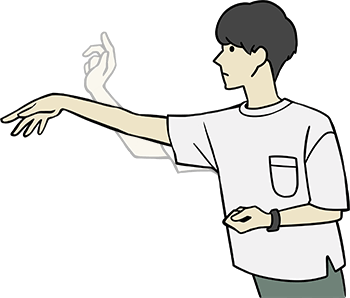 The movement to extend your arm after the release.
Your arm remains pointing at the target.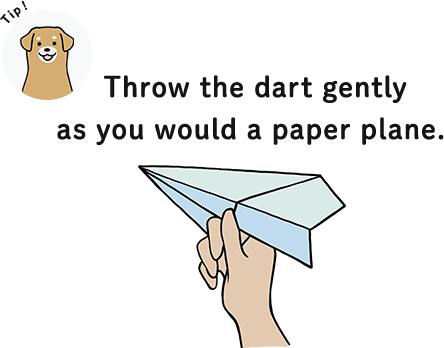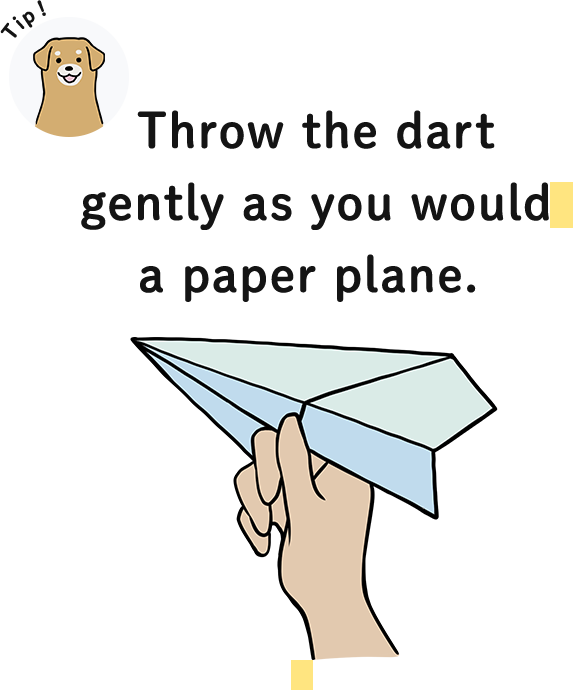 As with a paper plane, you don't need much force when throwing darts.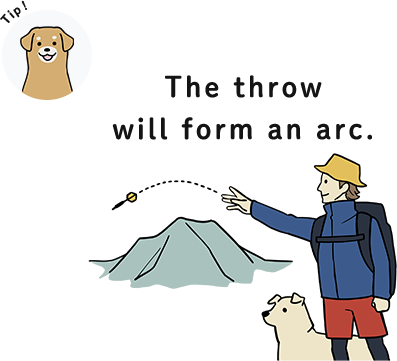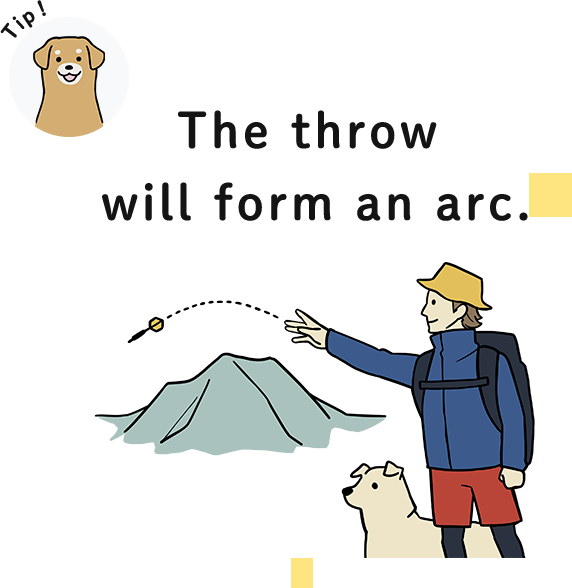 Darts appear to go straight but their trajectory is in an arc shape.
Copyright

©

DARTSLIVE Co., Ltd.