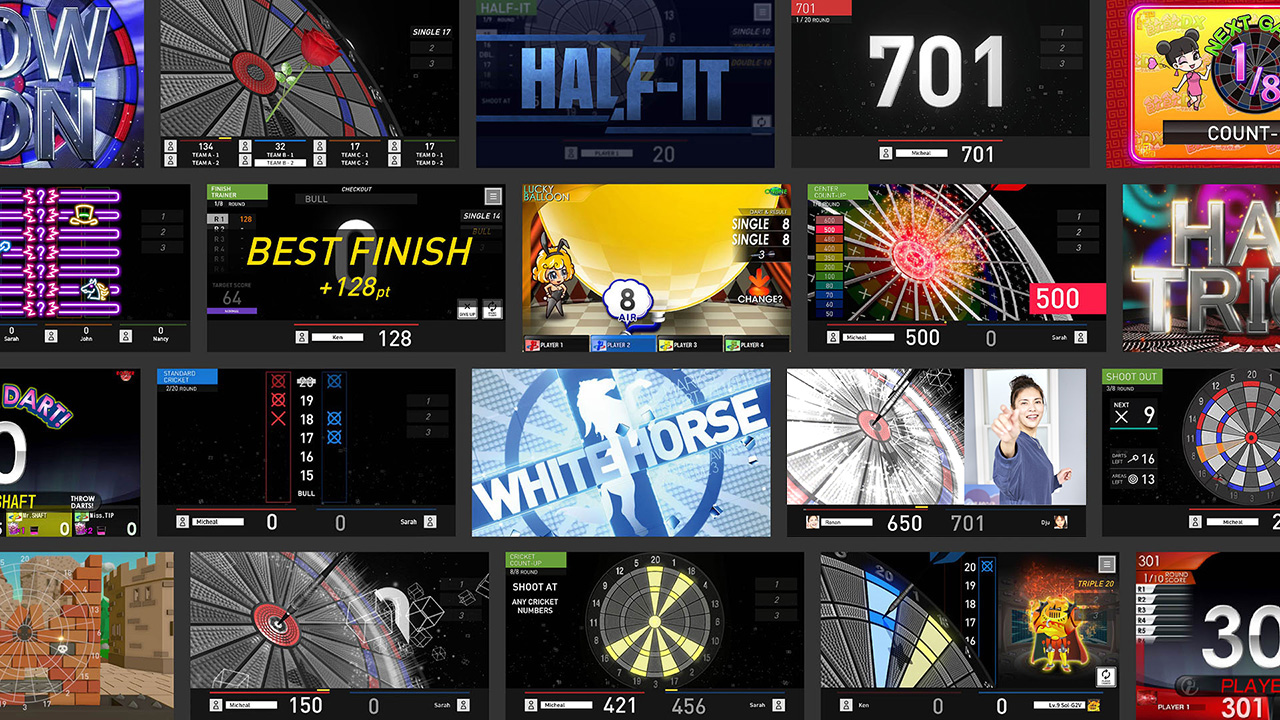 In a nutshell, there are many different kinds of darts games on DARTSLIVE.
In addition to the standard games, some games can be enjoyed by large groups of people, while other practice games can be played just by one person.

In this article, we'll show you some of the games you can play on DARTSLIVE!
DARTSLIVE3

DARTSLIVE3 is equipped with a wide variety of games that anyone can enjoy right away, not to mention many classic darts games.
It features a FULL BIT SENSOR that records the exact position where the dart hits the board.
Here are some games that make full use of the FULL BIT SENSOR!
SKILL CHECK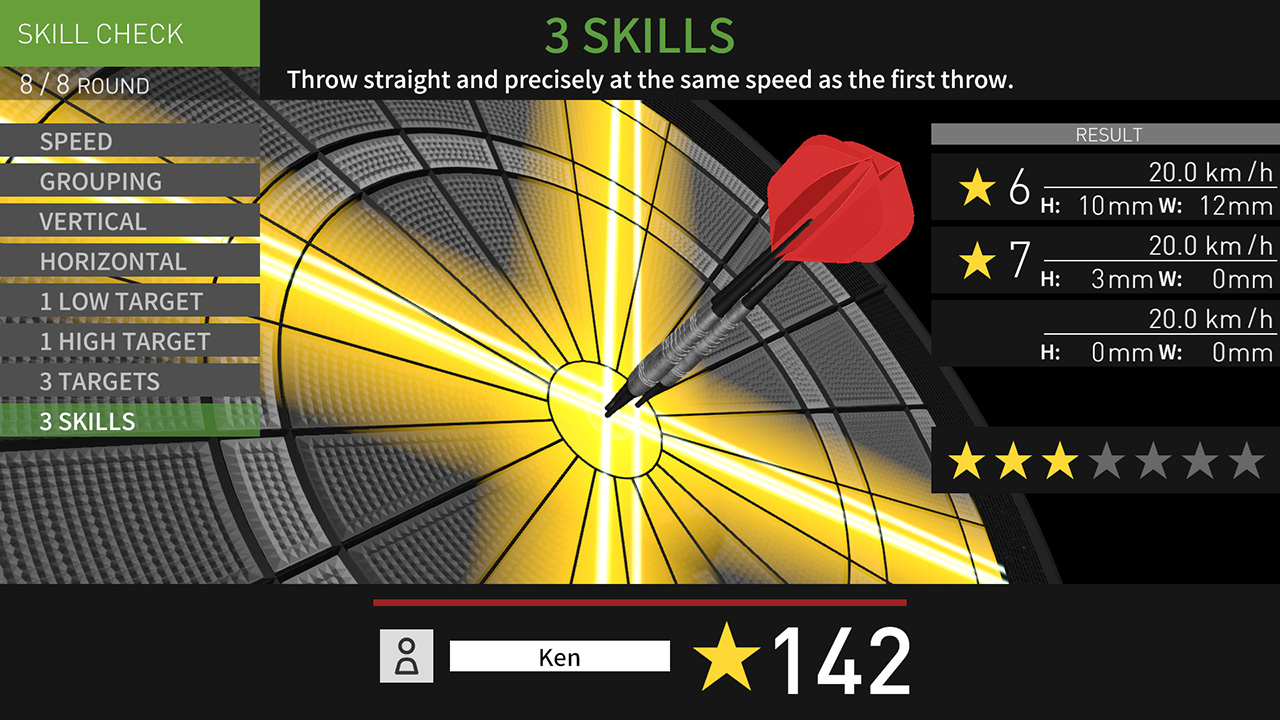 It is perfect for improving your darts skills, as it can determine down to the milllimeter where the dart hit on the dartboard!
FISH TRIANGLE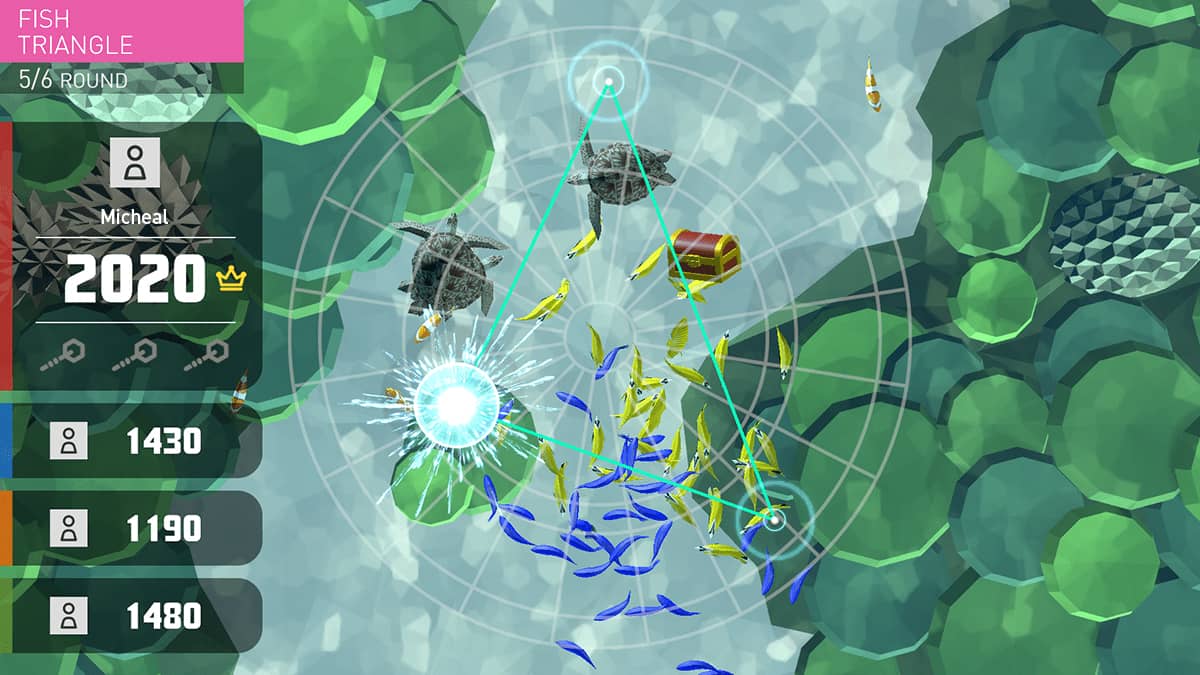 Throw darts three times in 1 ROUND. The aim of the game is to throw darts three times to connect a traingle to catch the fish on the board.
DARTSLIVE3 is packed full of other unique games too!
DARTSLIVE2

DARTSLIVE2 offers a full range of basic functions for enjoying darts. It is a very popular machine with a glowing board and the ability to play online matches against other players from around the world.
DARTSLIVE Home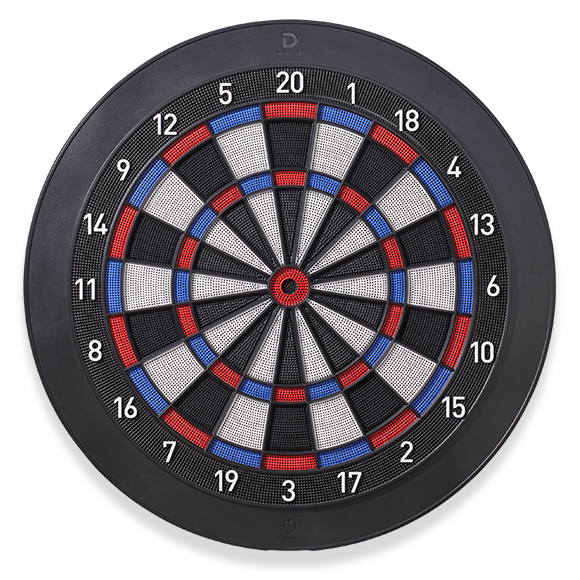 DARTSLIVE Home is a smartphone app enabled Home Dartboard. It's a product with pioneering online darts technology that allows you to enjoy a wide variety of games, including online matches on the app.
It is full of games for everyone from beginners to advanced players. You can play a variety of games from classics like 01 GAMES and CRICKET, to practice games that are unique to home dartboards.
*

Please understand that the DARTSLIVE Services offered may vary by Country and Region.