Teams revealed for SOFT DARTS WORLD CUP 2016! The event decides the strongest nation of the world!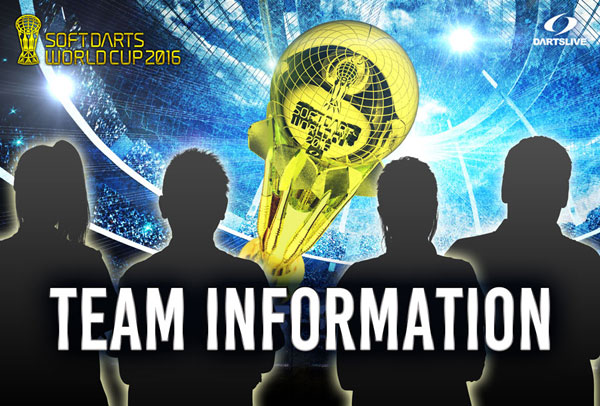 At "SOFT DARTS WORLD CUP 2016" representing teams of each nation compete to be named as the strongest soft-tip darts nation with their national pride at stake.
The official website now has participating countries and team information!
Check the elite team members of each country and their fighting spirit!
Which is the first country to be named as the world's strongest?
Don't miss the intense competitions.
< To participating players >
There are some changes in the requirement for pretournament Round Robin.
—————
Requirement
・At least one female player in LEG 1' LEG 2 and LEG 7
・A female player plays in LEG 5.
・Play all the legs
↓ (Changed as below)
Requirement
・At least one female player in LEG 1 or LEG 7
・Same players can not play in LEG 3 and LEG 6. Also' at least one female player has to play in either legs
・A female player plays in LEG 5.
・Play all legs
—————
For other rules' please visit below: