Coming Soon! Daily Bonus CREDIT for PREMIUM MEMBER!
2014.10.10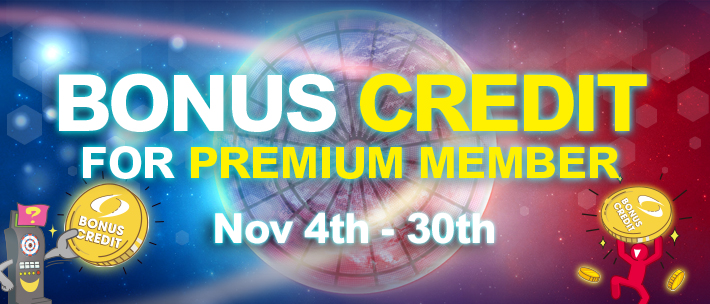 Good news! Privilege Offer for PREMIUM MEMBER! From 4th to 30th November,PREMIUM MEMBER can get the Daily Bonus CREDIT by getting into GLOGAL MATCH1. Don't miss this chance! More details will be announced in DARTSLIVE OFFICAL Website.
How to earn Bonus CREDIT
1.​ Register for DARTSLIVE PREMIUM MEMBER2, insert your DARTSLIVE CARD into the card slot of DARTSLIVE2
2.​ Select GLOBAL MATCH3,bonus CREDIT (6 CREDITS) will be shown on the screen.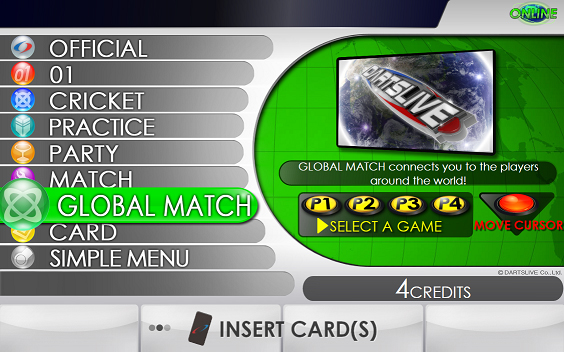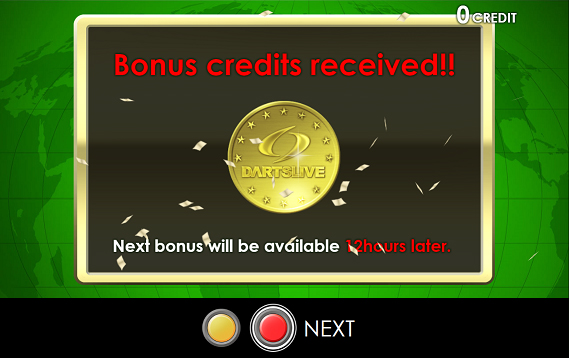 3. ​Players can use these CREDITS to play any games4.

1
Bonus CREDIT will be given to a DARTSLIVE PREMIUM MEMBER's account every 12 hours.
2
Please be aware that bonus CREDIT will be available for one person per DARTSLIVE PREMIUM MEMBER account. If there are multiple DARTSLIVE CARDS registered under one DARTSLIVE account' the first DARTSLIVE CARD holder to get into GLOBAL MATCH will be given the bonus CREDIT.
3
Coin is not needed before getting into GLOBAL MATCH.
4
After getting the bonus CREDIT, these CREDITS stays in the machine. If players leave, others can use the CREDIT.
For DARTSLIVE PREMEMBER MEMBER registration method' visit here