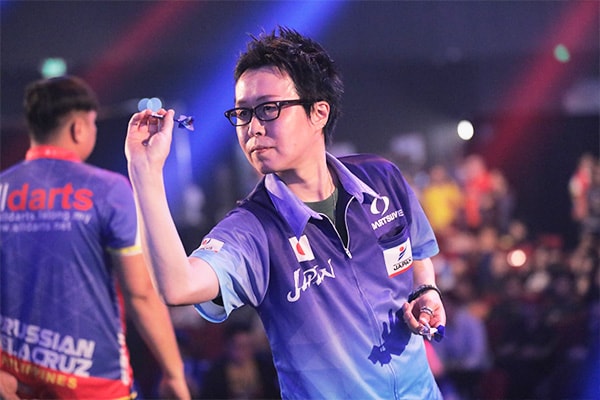 Haruki Muramatsu has kept posting excellent results in big tournaments across the world. He competed in SUPER DARTS for the first time in 2011, and achieved the runner-up position there. In this December, Muramatsu participated in SOFTDARTS WORLD CUP 2017 as a member of the team representing Japan and contributed tremendously to their winning.
Practice as a key to win SUPER DARTS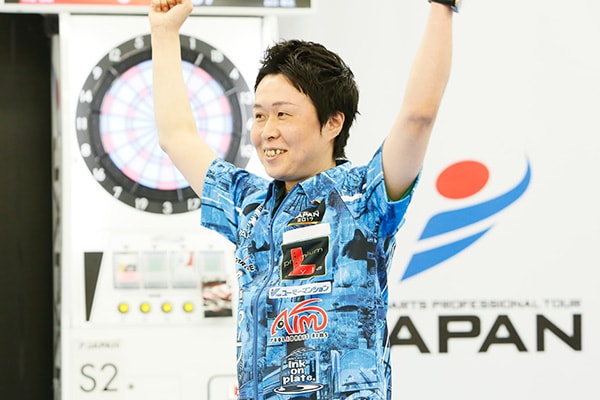 "Before 2017, my main practice had been mostly matches against customers in a darts bar as I am working as a staff there. However, I have secured separate practice time besides that this year and it worked! My performance is improving. I won BLUE SEASON of JAPAN Tour." Muramatsu looked back and talked about his practice and his tour victory.
He also referred to SUPER DART. "I belatedly realized the importance of the practice this year. I want to prepare for SUPER DARTS 2018 practicing as much as 10 hours a day to show my best performance. Then, I will be the winner of the tournament if everything goes perfectly on the day."
"Shortest" to "Longest" survival in the tournament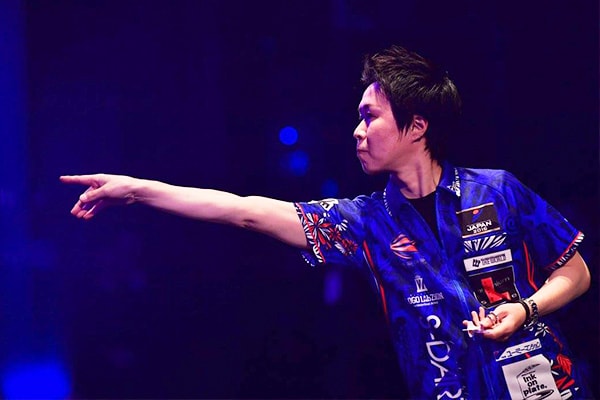 "I was so disappointed at the last tournament. I have competed in all SUPER DARTS since 2011. I lost in the shortest time in the last SUPER DARTS."
In SUPER DARTS 2017, Muramatsu faced Masumi Chino in the first match. Muramatsu was defeated 0-4 in the match without taking any single leg.
"Different from tour tournaments, SUPER DARTS is the competition of only one day. One match decides mostly everything. So I was under tremendous pressure and it worked against me. Therefore, I want to be on the stage in a more relaxed manner in SUPER DARTS 2018 to survive the tournament longer than any other players."
We will see whether Muramatsu can use his disappointment with the defeat in the last SUPER DARTS as a springboard to win SUPER DARTS 2018.