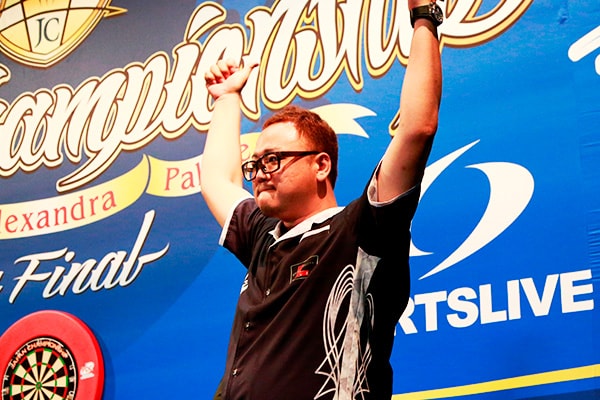 Many darts fans would say "Seigo Asada" when asked to name the strongest darts player in Japan. Asada has achieved the no.1 position for 3 years in a row in the rankings of a domestic soft-tip darts tour tournament (not SOFT DARTS PROFESSIONAL TOUR JAPAN). Besides the unprecedented achievement, Asada is also the winner of JAPAN CHAMPIONSHIP The Final, one of the toughest steel tip darts tournament that took place in Sep, 2017. He had been building up momentum.
Could have done it better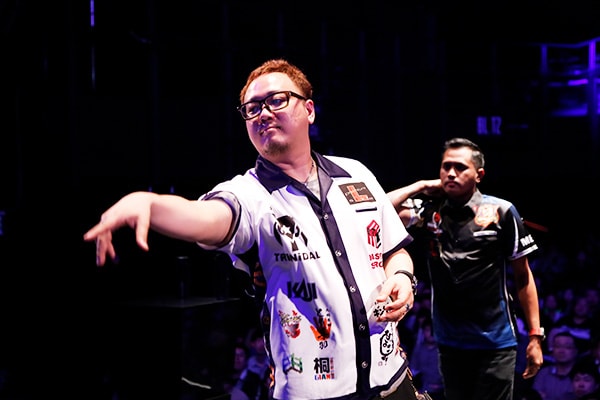 "I was so disappointed. I had been so nervous during SUPER DARTS 2017. I could have done a lot better in the game."
Asada joined SUPER DARTS for the first time in 2017, and he was defeated 1-4 in the initial match against Lourence Ilagan.
"I competed overseas for the first time around 10 years ago. At the time, I saw Illagan's play for the first time as well. His strength was overwhelming. Since then, I have always admired him as a great darts player. Therefore, when I first found out that my opponent in SUPER DARTS 2017 was Illagan, I got so nervous. I was so nervous that I couldn't remember how the game proceeded in the 1st and 2nd legs. I became calmer from the 3rd leg, but I could have played better. I was disappointed at my performance at that time rather than the loss itself." However, Asada said that the experience taught him a lot.
"As it was my first SUPER DARTS, I couldn't control my concentration well. However, now I am confident that I can play my best in SUPER DARTS 2018."
Strongest obsession with winning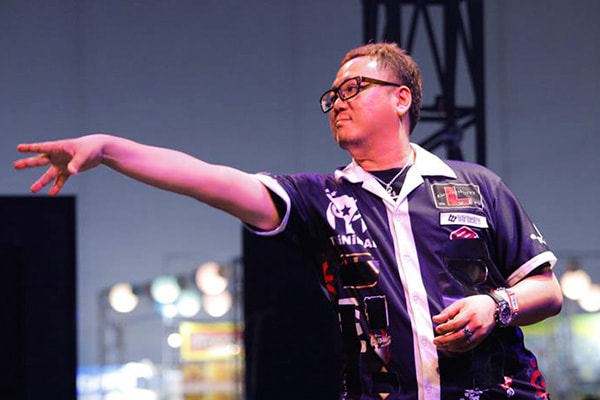 "In SUPER DARTS 2017, Ono presented the highest level of darts technique, but it was not the most impressive thing to me. Ono was not that approachable in the player lounge as he was so fired up. I could feel Ono's strong determination to win. I learned that to win the major event, that much mental preparation is required."
Asada has gained valuable experiences in the previous SUPER DARTS. He is preparing himself for the tournament to be the world's champion one step at a time.
"I am just taking it a step at a time. Each day, I can be better than day before. It is what I have in my mind during my practice. SUPER DARTS has leading players from all over the world, but I am confident that my skill is good enough to win. I will win the tournament this year. So please root for me!"