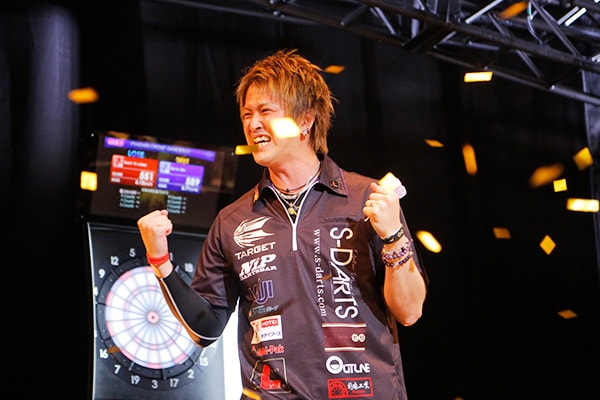 Keita Ono won PDC CHALLENGE TOURNAMENT 2015 THE FINAL, THE WORLD 2016 PREMIUM STAGE and SUPER DARTS 2017. He has got more recognition from the victories of these grandiose tournaments. Especially in SUPER DARTS 2017, darts fans across the world were astonished at Ono's precision in hitting Bulls and outstanding concentration skill.
Always compete with challenger spirit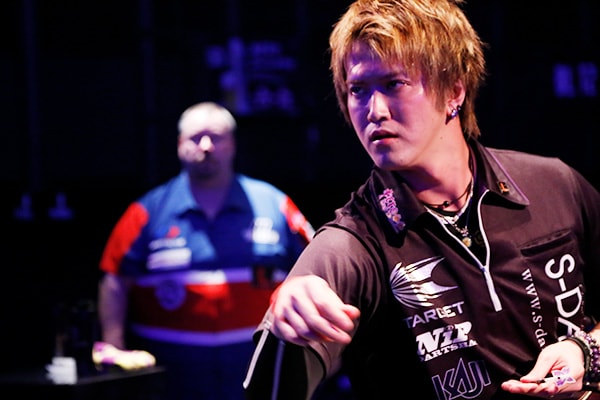 "My mind went blank at the moment I clinched the SUPER DARTS 2017 title. It took a while for the fact that I became the top player of the world to sink in. Actually, I could really feel the victory after I received congratulatory messages from friends and fans."
Ono conquered SUPER DARTS 2017 for the first time after an intense final against Scott Kirchner. The Japanese player will compete in SUPER DARTS 2018 as a defending champion.
"Now I totally agree with Paul Lim who said "It is more difficult to defend the tile than becoming a champion once.". As I am the winner of the previous tournament, all participants will come to beat me especially. But the pressure is not that big as I believe it is important to be on the stage with challenger spirit all the time. The player lineup this time is formidable. I will play on the stage as a challenger."
Fascination of the grandiose stage despite enormous pressure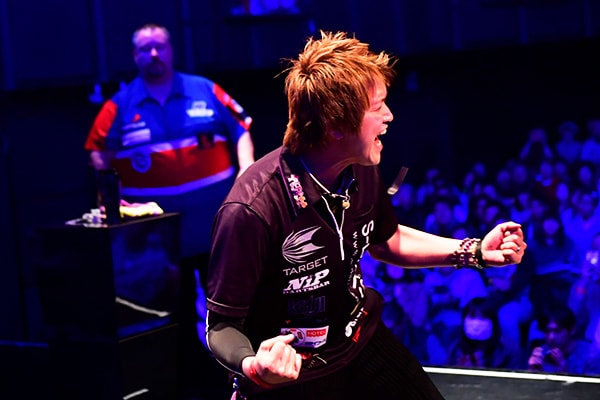 "SUPER DARTS has everything I want from a darts tournament to make it fun and exciting. I like the fact that the tournament adopts Fat Bull Rules. It is exciting to plan and maneuver my Bull timing in matches. I also love to watch how the best players plan and maneuver their Bull timing. The machine arrangement on the stage is awesome, too. As participants use only one machine on the stage, they can focus on the game without being distracted by other machines and games. It is also exciting to play when a big audience is watching only my game. It motivates me further to show them amazing games."
It is clear that Ono really enjoy playing in SUPER DARTS.
"SUPER DARTS offers excitements of matches against leading players across the world.
When I compete against players from overseas, I feel that I am playing representing Japan and my drive to win gets stronger. In SUPER DARTS 2018, I would like to compete against players whom I have never faced such as Alex Reyes. It would be amazing that darts fans across the world would say "It's him again." at my consecutive victory."