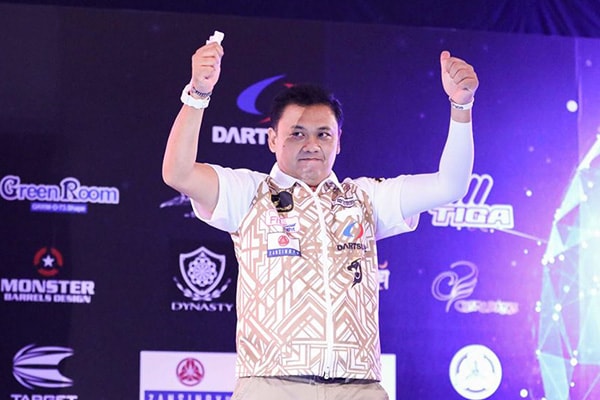 Harith Lim earned a spot in SUPER DARTS 2018 by defeating the other TOP players in Singapore and becoming the CHAMPION of CC1K GRAND FINAL.
In 2017, he was ranked No. 5 in THE WORLD Annual Ranking, which is his best record so far. Moreover, Harith paired up with Paul Lim in the biggest steel darts tournament - PDC World Cup of Darts 2017 and they defeated Team Scotland, which many people believed to become the CHAMPION of the year.
These achievements show Harith's condition was extremely good in 2017. Will he be able to do even better and better and finally become the strongest player in the world?
The Experiences and Self-Confidence Gained from THE WORLD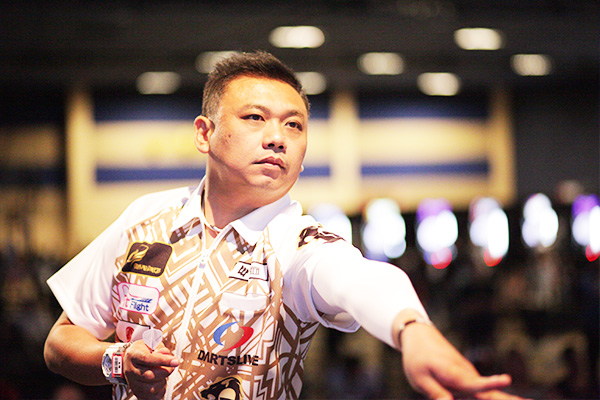 Harith has over 20 years' experiences in darts but he actually started to play soft darts just 6 years ago.
"I only concentrated on steel darts before DARTSLIVE Singapore started its service. I feel soft darts tournament is more difficult as each match has less LEGs, which makes it faster to determinate the winner. Plus there are a lot of TOP players in the soft darts world.
I keep challenging because I hate to be a loser. This thought made me devote in soft darts and when I realized, I was already addicted to it.
Harith has joined THE WORLD every year since it started in 2011. The heated fights he experienced actually increased his self-confidence.
"All the fights I have with the TOP players do strengthen my skills and strategy. No matter who is my opponent, I will be well prepared. If they want to take the victory from me, they need to try hard!"
His Hard Work and Passion Leads Him to the Top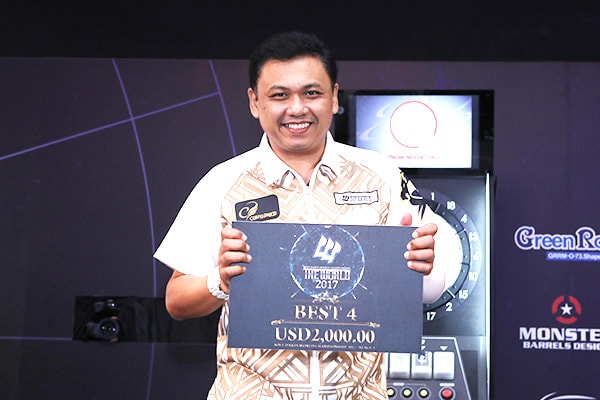 "SUPER DARTS is a dream to all darts players. I prefer to earn my spot by winning the seasonal tour instead of being specially invited. It means a lot to me as it proves my ability. I am super looking forward to fighting with the best players in the world. Harith also passionately said "The most important thing is to give it all I've got in SUPER DARTS. I think the hard work, the passion and the faith are very important to me too. I will try my best so that the national flag of Singapore will be flying at the highest place on the stage. I appreciated for all the supports."