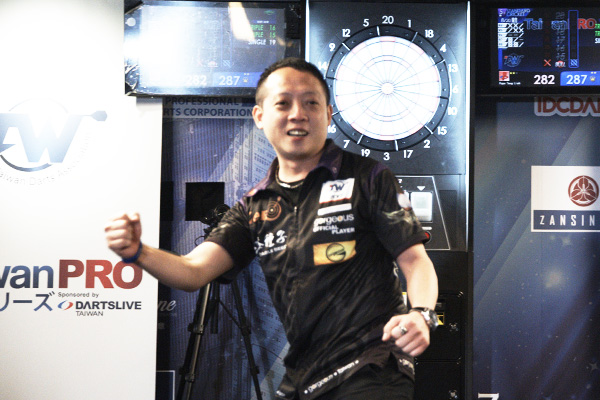 Time to time, Taiwan has developed a lot of high quality darts players.
Howei Tsai from Taiwan played in SUPER DARTS 2017 and this year we have a new Taiwan representative - Hsu Tzu Sheng.
Hsu Tzu Sheng started to play darts only 2 years ago and today he already became the CHAMPION of TAIWAN PRO EXTRA STAGE. He is not only a darts player in Taiwan, but also a charity events organizer. Currently he is putting a lot of efforts into both spreading darts and running charity events for certain.
Lessons Taken from His Respected Player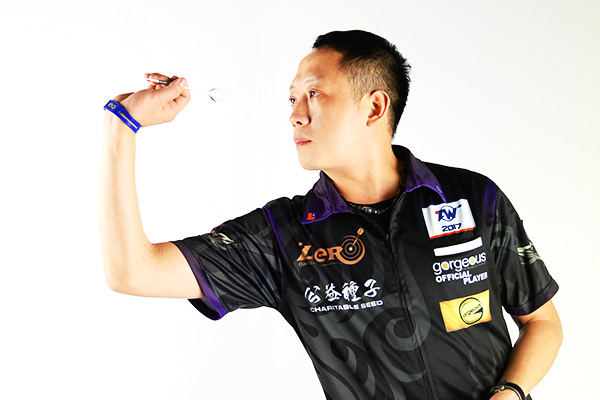 "I really hope that I can get used to the matches and tournaments, so that I can concentrate on my play and steadily throw out all 3 darts in every round. The darts player who I respected the most is Haruki Muramatsu. The way he throws has combined both softness and smoothness. I am totally charmed and have been learning his throwing style since the beginning."
His respected player Haruki Muramatsu will participate in SUPER DARTS 2018 as well. If Hsu Tzu Sheng gets lucky, he might have a chance to face his idol on the most prestigious stage.
"It will be a dream comes true if I will be able to fight with Haruki Muramatsu. Not only can I view his play but more important, I can learn directly from him through the match. I will carefully observe how he handles each throw and his postures as well. That will definitely help to enhance my skills."
SUPER DARTS is the First Step to the Top of the World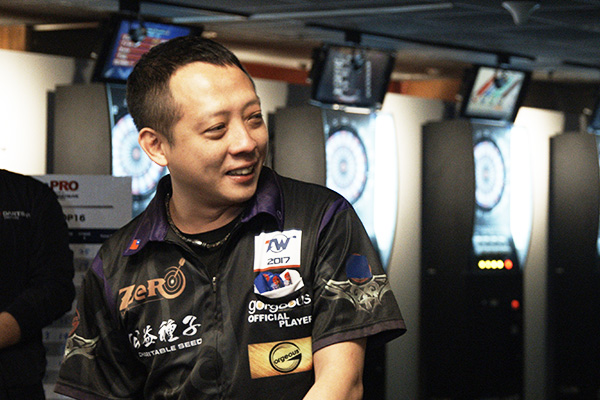 "Darts is important to me as it has triggered my winning ambition and increased my self-motivation. I was thinking I need to work harder so I can compete on the big stages like the Taiwanese star player Howei Tsai did last year. I never thought SUPER DARTS will be my first step to the world." Said Hsu Tzu Sheng, who earned his own debut on the world's greatest stage.
Despite his modest comments, his eyes show strong desire for victory.
"I am proud to be the Taiwan representative in SUPER DARTS 2018. I will use all I have learnt and do my best in the tournament in order to get a good result."