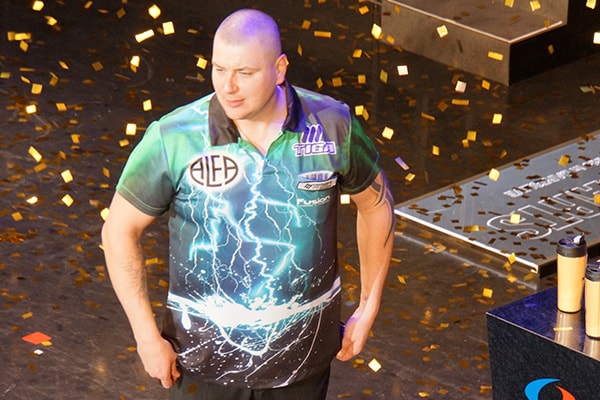 Boris Krcmar was ranked at 1st place in both THE WORLD 2014 and 2015 annual rankings. He is known as one of the strongest players in the world. The Croat player secured the 4th place in THE WORLD 2017 annual ranking and earned the spot in SUPER DARTS 2018.
As he didn't secure any championship title in 2017, fans are expecting to see Krcmar to unleash his pent-up energy to win the SUPER DARTS title.
The one and only play style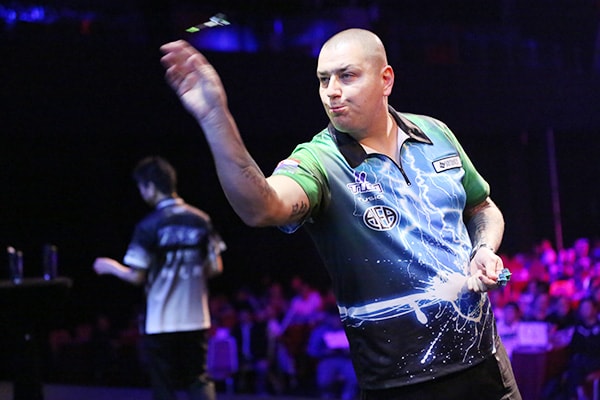 Krcmar played soft-tip darts for the first time about 12 years ago at the bar where he and his friends were visiting frequently. Before that, he was playing other sports.
"I was boxing first, then I started Muay Thai as well. I became the runner-up in a Muay Thai tournament in Croatia. Then I decided to focus only on darts in 2009 as I became the winner of Soft Tip IDF World Championship."
Through these combative sports such as Muay Thai, he acquired his mental toughness and outstanding ability to focus and concentrate on playing darts in big tournaments.
We asked his thoughts on his playing style.
"I am rather impatient. So I tend to act rashly. It is reflected on my darts performance. I throw darts one after another predicting 2 to 3 steps ahead based on my experience. That is my performance style. I don't examine possible moves of my opponent. And I don't make any meticulous tactics according to the throw of my opponent either."
The ultimate dream – "SUPER DARTS CHAMPION"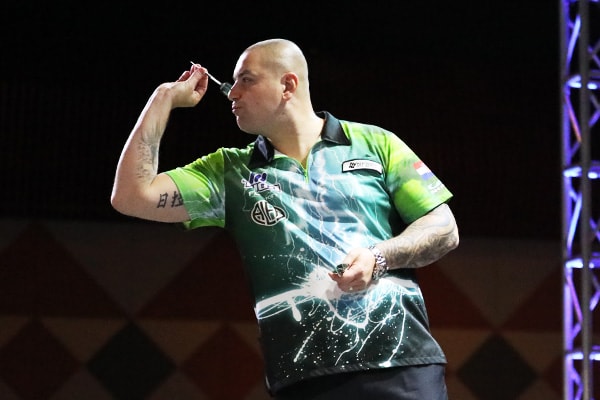 Krcmar, aiming to conquer SUPER DARTS 2018, was the runner-up in his first SUPER DARTS in 2015. In the 2017 tournament, he suffered his unexpected loss in the first round. He was unable to be crowned as the strongest in those past two SUPER DARTS events. With that in mind, Krcmar is now eager to be the champion of SUPER DARTS 2018.
"I have earned 6 world champion titles. SUPER DARTS is the only big title tournament I don't have. So I was very happy when I was qualified for 2018 and I am still thrilled. As I was so disappointed at the loss in the first match in the last SUPER DARTS, I will focus and play my best on March 15 and 16 with luck on my side."
Krcmar offers his fans a message:
"As SUPER DARTS is getting tougher every time, it must be very competitive this time for sure. Whoever my opponents may be, I will play my best to defeat them all. I appreciate your continued support!"