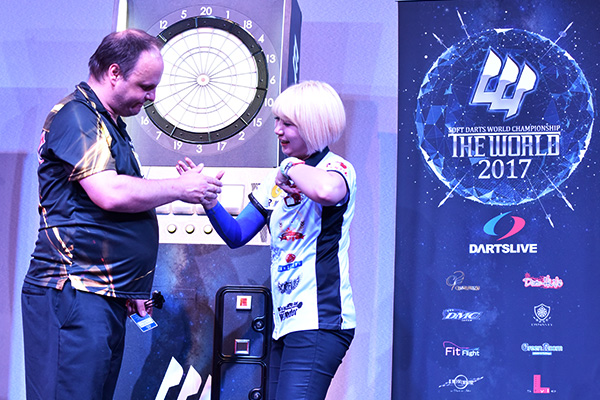 Mikuru Suzuki is the first female player who is invited to play in SUPER DARTS. She conquered JAPAN LADIES, Japan's professional darts tournament in 2014 and 2016. In 2017, Suzuki dominated the tournament for the third time and she also became the player with the highest number of wins in the history of JAPAN LADIES. This strongest female player from Japan actively participated in THE WORLD 2017 and received TOP LADIES award 4 times while increasing her fan base across the world.
Overcoming the pressure as the first female player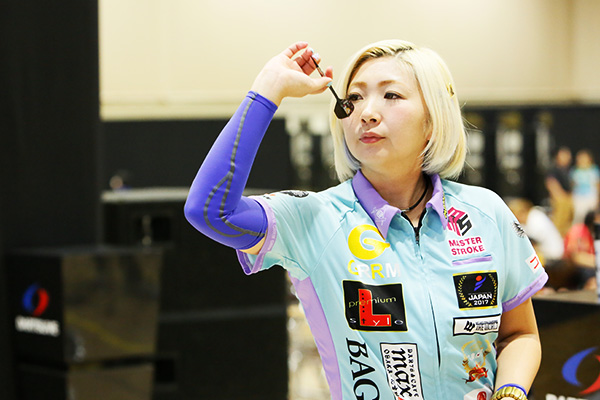 "I was terrified first rather than happy. I was wondering how fans would react to my participation in such a great event. However, fans gave me warm messages and I became motivated to play in the tournament. I will keep playing my best as long as there are people who want to see my play." Suzuki recalled the moment when she received the special invitation.
Suzuki also talked about the pressure as the first female participant. "Of course, the pressure is enormous. But I have enough time to prepare for the tournament. I will be ready psychologically by the time of the tournament and I will be able to overcome any pressure. Physically, I will practice not to be considered as an easy opponent to beat."
A chance of winning as no one will be perfect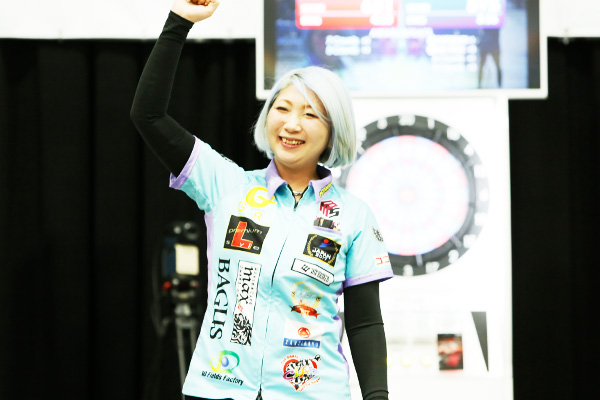 Suzuki has competed against leading overseas players in THE WORLD. What strategy is she preparing for SUPER DARTS?
"As all the participants are very tough, only thing I can do is playing my best. Even outstanding darts players can't hit their target all the time. So if I can play at my 100% when my opponent can only give his 90%, I will be the winner. Darts is exciting because no player can be perfect all the time and players can take advantage of it." Suzuki may cause a major upset in this tournament.
She continued, "I would like to compete against overseas players rather than Japanese ones in the first match as it would keep the momentum going forward if I win the match. I don't know what my potential is as a darts player right now. So, I haven't set my goal as a player. I will go as far as I can in the tournament as every match will be very tough. Well, that might be my current goal. I will give a killer performance, so please don't miss the tournament! "