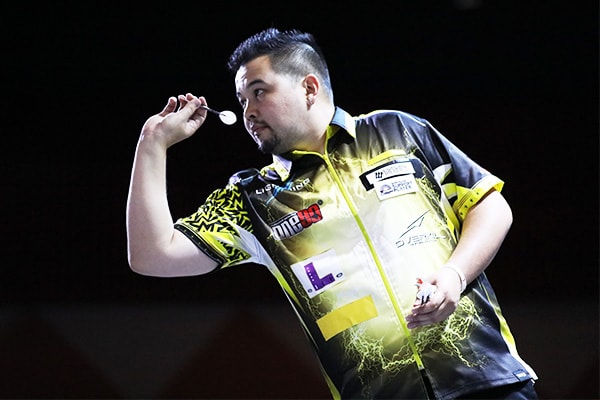 "Chris possesses not only a talent for darts but also a strong drive to win. He has a good chance to win." Paul Lim talked about his son; Chris Lim.
The long-awaited victory came to Chris Lim in STAGE 5 of THE WORLD 2017 and boosted his ranking position to the 6th. As Royden Lam ranked 2nd and Harith Lim ranked 5th in the 2017 annual rankings already earned their spots in SUPER DARTS 2018 from their winning in Hong Kong Tour 2017 and CC1K 2017 respectively, Chris Lim got the SUPER DARTS spot as the TOP 4 player of THE WORLD. Besides the strength Paul Lim guaranteed, Chris has luck on his side as well. Can he race up to the top of the world?
Dreaming a rematch with his father on the supreme stage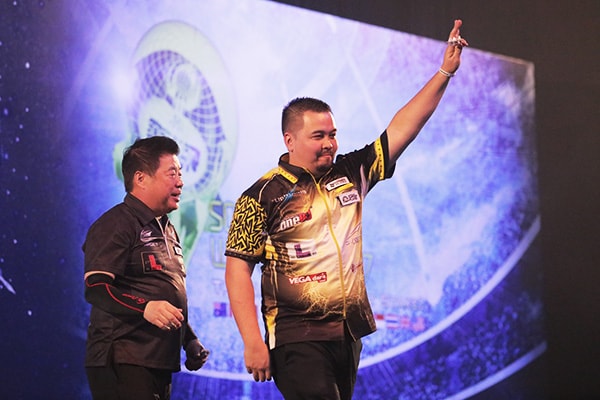 "People always say "You are Paul Lim's son". Some say that it must be tough to be in the shadow of the great father. It was not like that to me. Because of the great father, people think I must be good. I use that to motivate myself to be a better player."
The very first father and son battle came true at the QUARTER FINAL of the last stage of THE WORLD 2017, which caused a sensation at the venue.
"I dreamed of the match against my father and it was full of joy and excitement. Even if I fight against Phil Taylor, I wouldn't be that excited. Not only that, I found out that I got the spot in SUPER DARTS 2018 during the match. I became so emotional as my dream was to play in that great stage. I would have been the winner in the match against my father if the notice of SUPER DARTS didn't come at that timing." he smiled and said.
Chris wants to play against his father in SUPER DARTS again.
"I am ready to compete against my father on the stage of SUPER DARTS. I want to enjoy the moment standing on the same stage with him rather than just beating him in the game. But once I am in a match, I will fight to win."
To promote the highest tournament of soft-tip darts across the world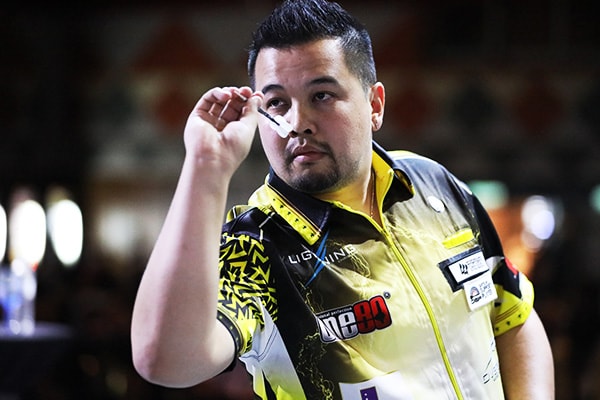 "World's top players such as my father and Scott Kirchner whom I admire very much always play in their matches with respect. Whoever their opponents are, they play with respect. I admire their way of treating other players and I am trying to behave like them."
Chris Lim talked about the importance of humbleness as a professional player. He also mentioned about his unshakable will to conquer SUPER DARTS in his message to his fans and fellow players.
"To fans, thank you for your support! I will show you great matches in SUPER DARTS and I will get the title. To my opponent players, sorry I will win this time."
To repay his fan's favor, Chris Lim needs to win. He also mentioned about his goal.
"I feel that SUPER DARTS should get more recognition in the US, so I want to bring back the champion title and get this tournament known across the US. I hope this will help soft-tip darts gets more recognition and grow as one of the major sports."