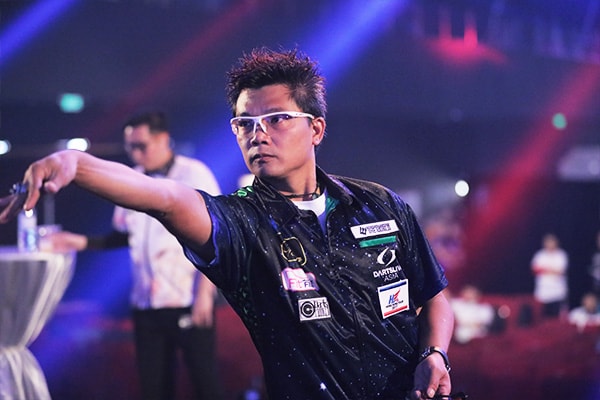 Royden Lam earned his spot in SUPER DARTS 2018 as the highest-ranked player of "HONG KONG TOUR 2017". He will compete in his 4th SUPER DARTS this year. Lam even finished 2nd in THE WORLD 2017 Annual Rankings. The Hong Kong star player is indeed one of the most talented and influential Asian player. At his last SUPER DARTS, Benjamin Dersch defeated Lam in the first round of SUPER DARTS 2013. Since then, Lam hasn't played in SUPER DARTS. Fans are eagerly waiting to see the performance of this leading player of Asia for the first time in 5 years in upcoming SUPER DARTS.
At least BEST 8 to erase the humiliation in 2013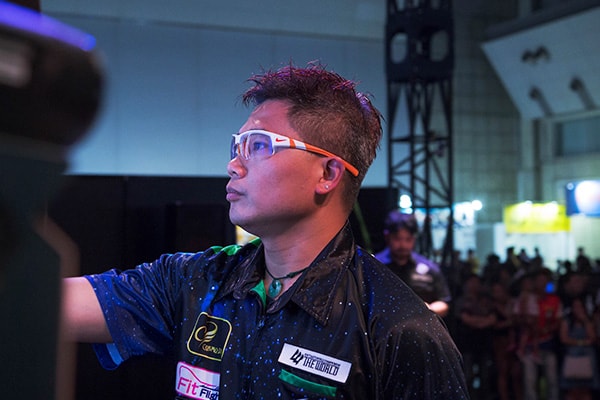 "I am so happy to play in SUPER DARTS again representing Hong Kong. To get the spot in the tournament, I have prepared for a long time and competed throughout the year. My efforts brought this wonderful result." Lam expressed his joy and continued that his goal is to be at least BEST 8 this time.
"I personally know most of the participating players announced so far and I have competed against most of them before. Therefore, I am more relaxed than last time. So I wouldn't be defeated in the first round like before. I will be BEST 8 at least. I have waited for my spot in SUPER DARTS for 5 long years. So I have to achieve that goal at least. Of course, if I can do that, the next and the last goal is to be the champion."
However, the participants in SUPER DARTS are leading players of each region. Even if his goal is not achieved, he thinks this experience would make him much stronger.
"Just playing on the supreme stage is very honorable. Regardless of the result, it is a very important experience in my darts career. The pressure and the toughness of the stage are incomparable to any other events.This experience is very valuable."
Darts is a sport to overcome oneself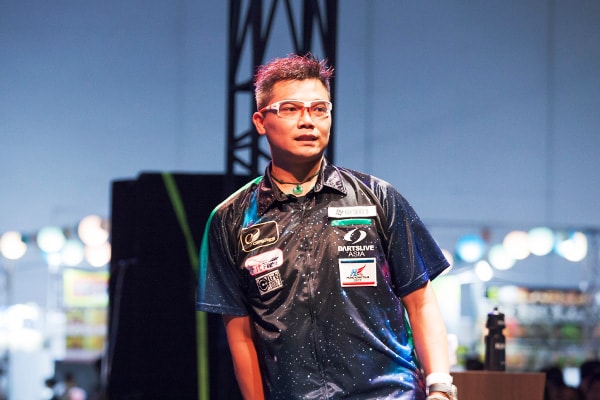 Is Lam preparing any special tactics for SUPER DARTS 2018 based on his past experience?
"Honestly, I don't have any specific strategy or tactics. I will train myself to perform my best in the tournament. That is all I am thinking of right now. If anything, it is that I go to bed earlier on the day before the tournament."
Regardless of any opponents, Lam focuses just on himself in any competitions. It is his strategy and reflects his philosophy of darts.
"To me, darts is a sport that teaches me how to be a respectful person. The concept of respect includes both an attitude and a set of behaviors. I am playing darts not only to win but also to develop a positive, assertive and forward-looking attitude. I want more people to know about it. Regardless of any match results, I want to learn how to face the result in the best way. Through darts, I want to know myself better and find out what I need to improve. It would be very nice if I can still enjoy darts while doing all these things. I don't know how SUPER DARTS 2018 will turn out, but I will be happy if the audience can bring back something from my performance as I will play my best representing Hong Kong."