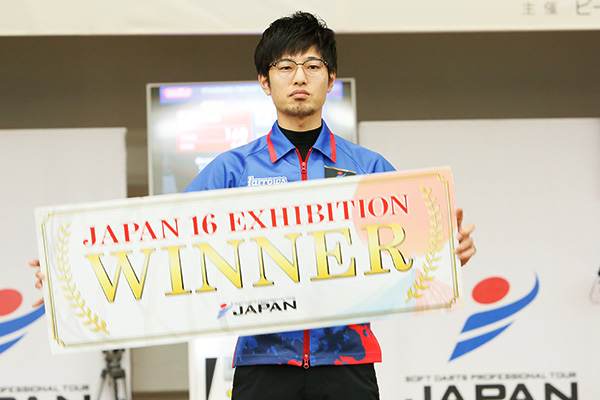 Shingo Enomata took third in the Annual Ranking of JAPAN 2017 and earned his spot in SUPER DARTS 2018. Although no champion title came into his hands in 2017, he could still secure the third place in the year. It shows that Enomata maintains the skill and strength that are required as a leading player. He advanced to the FINAL in the opener of SOFT DARTS PROFESSIONAL TOUR JAPAN for 3 years in a row since 2015. It seems that Enomata tends to perform well in competitions in the spring. Thus, his performance in SUPER DARTS in March is drawing considerable attention.
Driven to win by disappointment of the defeat in the 2nd round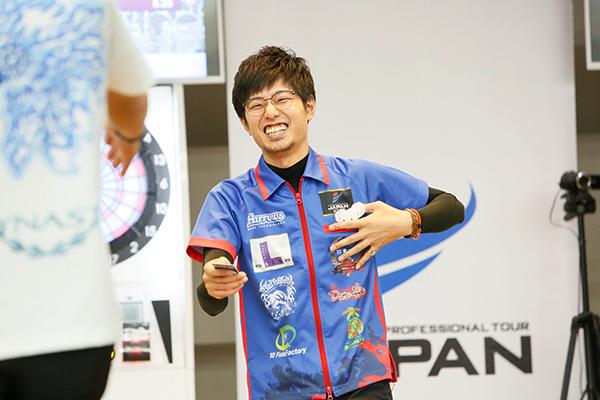 In SUPER DARTS 2011, Enomata pulled off a big upset in the first round. He beat the first SUPER DARTS champion, Yuji Eguchi. However, Enomata lost to Taro Taniuchi in the QUARTER FINAL. The memories of the disappointment remain fresh and vivid for Enomata. "I was so nervous as I had never thought that I could be on the SUPER DARTS stage. I could manage to get Eguchi, but I couldn't do the same with Taniuchi. I was disappointed not because I lost but because I couldn't give my 100%. I gained momentum beating Eguchi in the first match, but I failed to carry on the momentum."
Looking back his past experience, Enomata demonstrated his intense motivation. "I don't want to experience the same disappointment again. For the next time, I will prepare psychologically too, and I will give my all. I have experienced competing on bigger stages since then. So I am more confident now. I am not sure how far I can improve my darts skill before the event, but all I can do now is practice. Once I am there, I will beat all and win. This is what I am thinking now for the tournament."
The first step to dominate the world is to "shine shoes"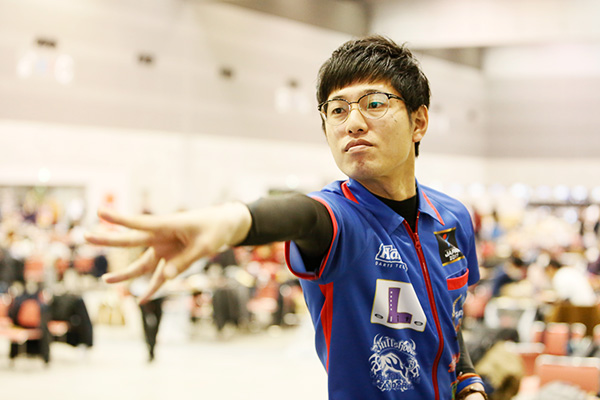 "I believe I am a very lucky person." As Enomata said, his SUPER DARTS spot came under unusual circumstance. JAPAN 2017 Annual Ranking 1st place, Shuichi Enokuma and 2nd place Haruki Muramatsu have both already qualified to SUPER DARTS with other qualifications. Thus, Enomata on the 3rd will play in SUPER DARTS for the first time in 7 years.
"I am not feeling that much pressure as before. I am rather excited to be on the same stage with the world's strongest players such as Phil Taylor, Paul Lim and Harith Lim. Because of my strong luck, I could get the SUPER DARTS spot. Even when I am about to be defeated, I often get the miraculous opportunity to recover. Therefore, I want to attract more luck to win the tournament. It is my ritual to polish my shoes before matches to roll up my sleeves. If I do the ritual, I would do great in SUPER DARTS." He laughed and said.
When he has great luck on his side in addition to his strength and stability, Enomata would be unstoppable.