Help
About the dartboard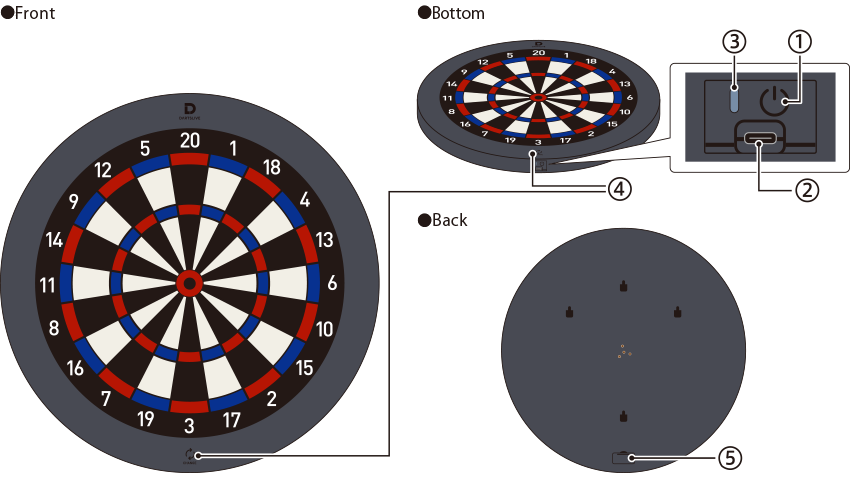 Dartboard part names and functions
①Power button

Press to turn the power ON and OFF
・ON:press for 1 second
・OFF:press for 2 seconds
①USB connector (type-C)

The board can also be powered from an external power supply using a USB power cable.
However, if the voltage does not reach a certain level, it may not work.
③LED indicator

Displays the status of the board.
*Please refer to the description on "LED lighting modes".
④CHANGE button

This button is used to change players in the game.
⑤Battery slot

Two 1.5V AAA batteries are used; batteries are not required when using the USB cable.
LED lighting modes
Green: LED lights on

Starting up normally (Bluetooth connection established).
Green: LED lights flashing

Low battery warning.
The power button will flash when the voltage drops below a certain level due to battery or other depletion. Replace batteries.
RED: LED lights flashing

Waiting for Bluetooth connection.
ー: All LED lights are off

Power OFF or in sleep mode.
If there is no activity on the dartboard for more than 2 consecutive hours, it will go into sleep mode. This can be released by touching the surface of the dartboard or by pressing the CHANGE button.