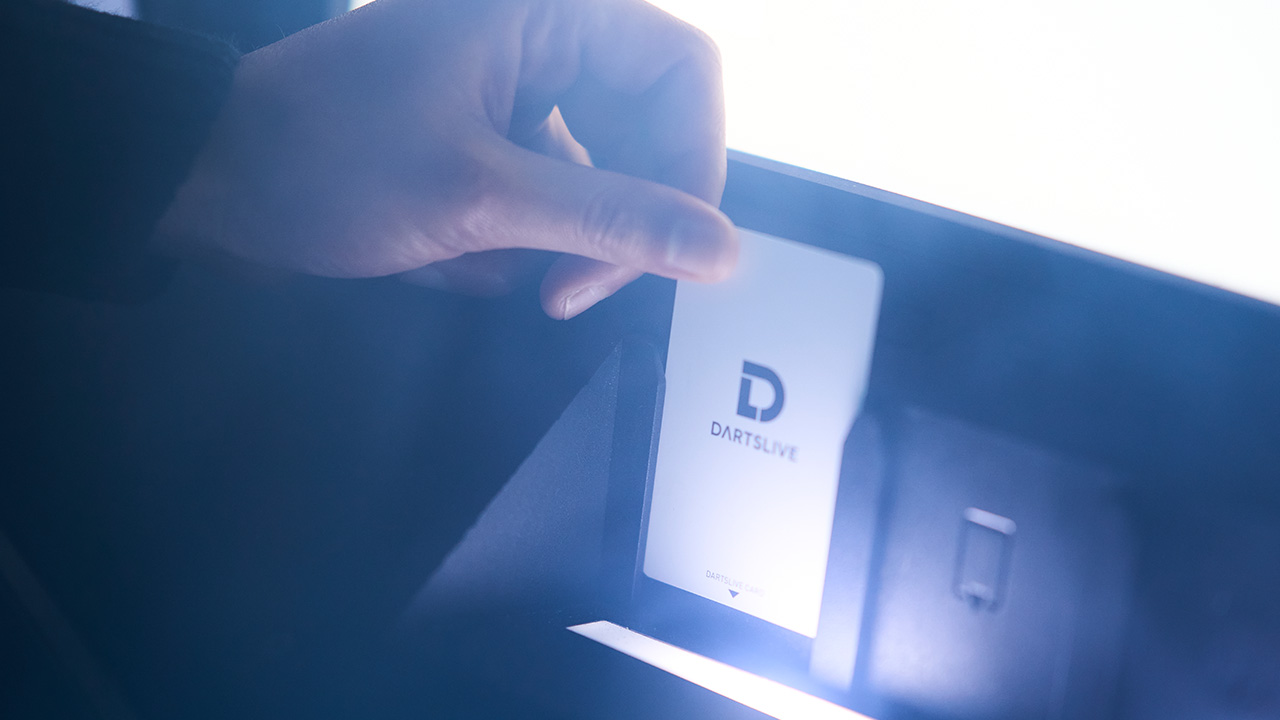 What is a DARTSLIVE Card?
A DARTSLIVE Card is required to login to a darts machine. By logging in, you can record your play data and play online against players from around the world, allowing you to further expand your darts experience with our DARTSLIVE Services.
There are two types of cards: Virtual DARTSLIVE Cards that can be used with smartphones, etc. and physical plastic DARTSLIVE Cards.
For beginners, we recommend the Virtual DARTSLIVE Cards that can be used easily within the DARTSLIVE app. Once you register for your DARTSLIVE account, a Virtual DARTSLIVE Card is automatically issued to you and you can use it immediately without making any additional purchases.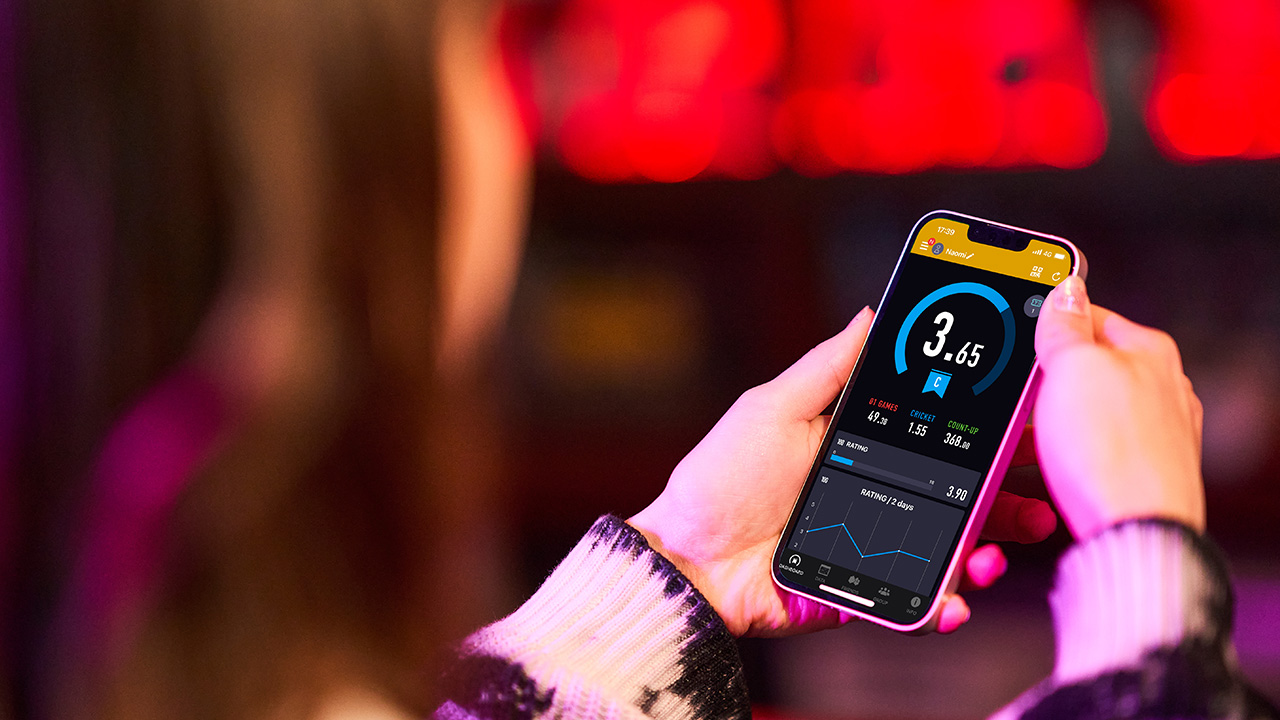 How to Register for a DARTSLIVE Account
Log in Using a QR Code with a Virtual DARTSLIVE Card
When logging into a darts machine with a Virtual DARTSLIVE Card, use the QR Code Reader in the DARTSLIVE app to read the QR Code displayed in the screen.
STEP 1:Turning on the camera

Open the DARTSLIVE app, and press the QR Code button on top of the DASHBOARD to activate the camera.

STEP 2:Displaying a QR Code

When using DARTSLIVE3:
Select "QR LOGIN" on the MENU screen. A QR Code will be shown on the DARTSLIVE3 monitor.

When using DARTSLIVE2:
Press down on the RED button on the menu screen once. You will then be taken to the "QR LOGIN" screen.
After you see "LOGIN" displayed on the screen, press the yellow P1 button on the machine. A QR Code will then appear on the DARTSLIVE2 monitor.

STEP 3:Reading the QR Code

Read the QR Code using the DARTSLIVE app camera on your device. When your DARTSLIVE Card Name appears on the darts machine, you have completed the QR log in.
QR log in is very useful!

"I forgot to bring my DARTSLIVE Card!"


If you have the DARTSLIVE app with a registered DARTSLIVE Card, you can play as you usually do with your DARTSLIVE Card. (*1.)

"But, I don't have a DARTSLIVE Card yet.."


Once you create an account, a Virtual DARTSLIVE Card will be issued immediately and you can enjoy DARTSLIVE with the QR Code log in. (*2.)
*1.

Some features, such as LEAGUE functions are not available.

*2.

DARTSLIVE app version higher than 2.6.0 on iOS/Android required to use the QR Log In.
DARTSLIVE Card: A must have if you are serious about playing darts!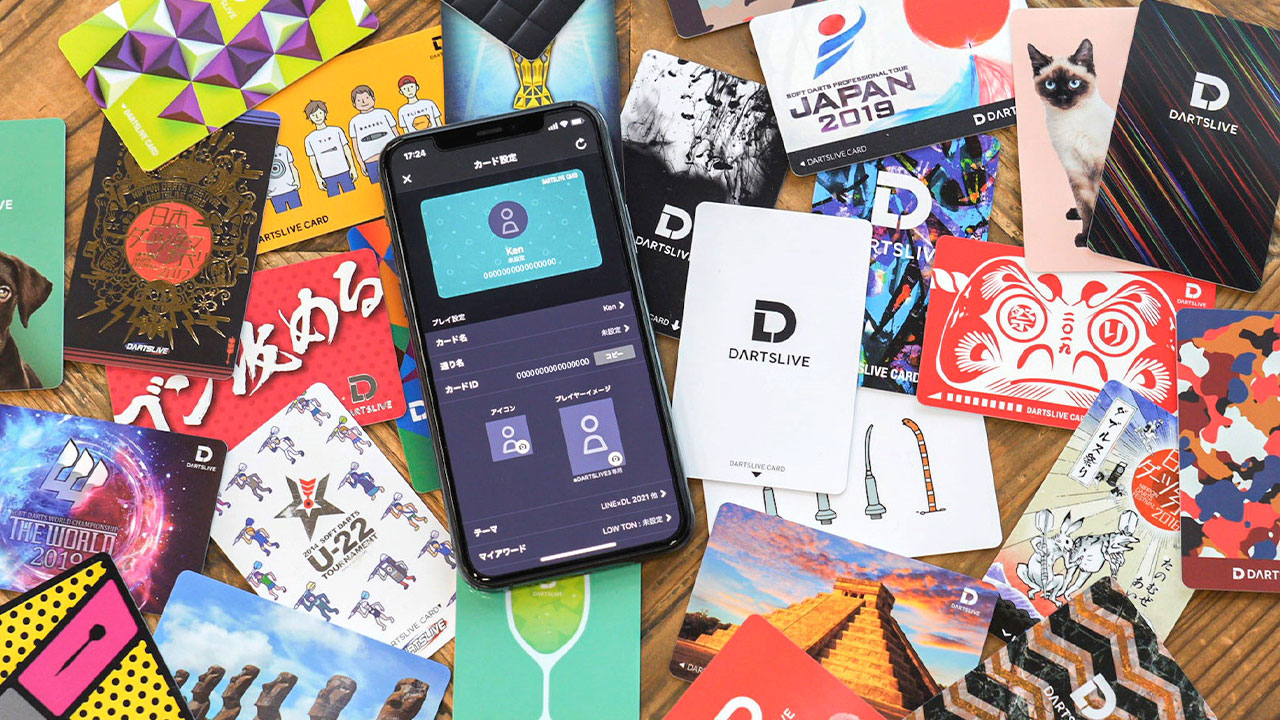 Some DARTSLIVE Cards can be obtained as certificates of participation in tournaments or as prizes. While, some other valuable cards can only be obtained through campaigns. Why not add the fun of collecting DARTSLIVE card to your daily life?
It Is Very Easy to Log In With Your DARTSLIVE Card
When logging in to a DARTSLIVE3, there is a card slot on the machine itself, so you can place the card there to complete the log in procedure. For a DARTSLIVE2, insert a DARTSLIVE Card into the card slot of the machine, and the log in process is complete.
You can use the same DARTSLIVE Card to play on a DARTSLIVE2 and a DARTSLIVE3, so there is no need to have separate DARTSLIVE Cards.
*

Please understand that the DARTSLIVE Services offered may vary by Country and Region.