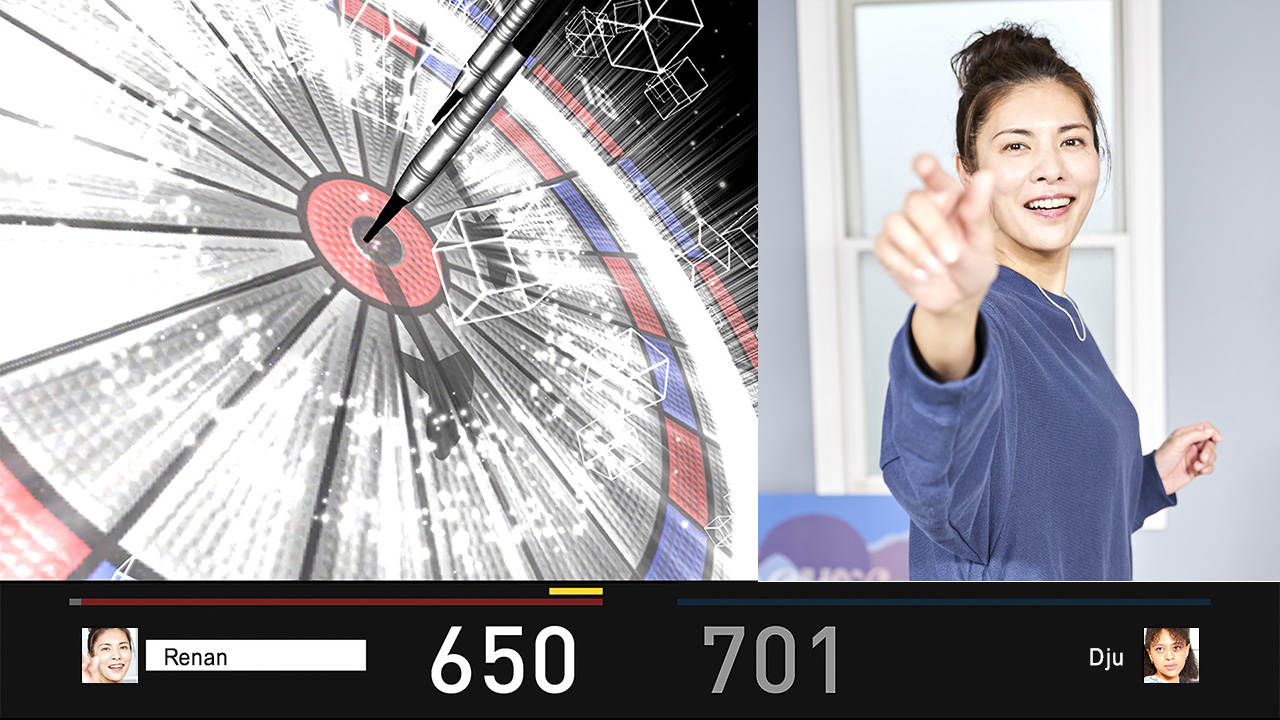 Have fun playing online matches with players in your country and players from abroad. You can play an online match on DARTSLIVE2, DARTSLIVE3, and home use dartboard DARTSLIVE Home (*1.)
Enjoy the luxury of playing online against players all over the world, at your usual darts shop after work or school, or at home during a holiday. You may find yourself with a darts circle of friends to communicate with from all over the world playing online match!
*1

Online matches across different DARTSLIVE machines cannot be played, such as DARTSLIVE2 and DARTSLIVE3 or DARTSLIVE3 and DARTSLIVE Home.
Play a LIVE MATCH on DARTSLIVE3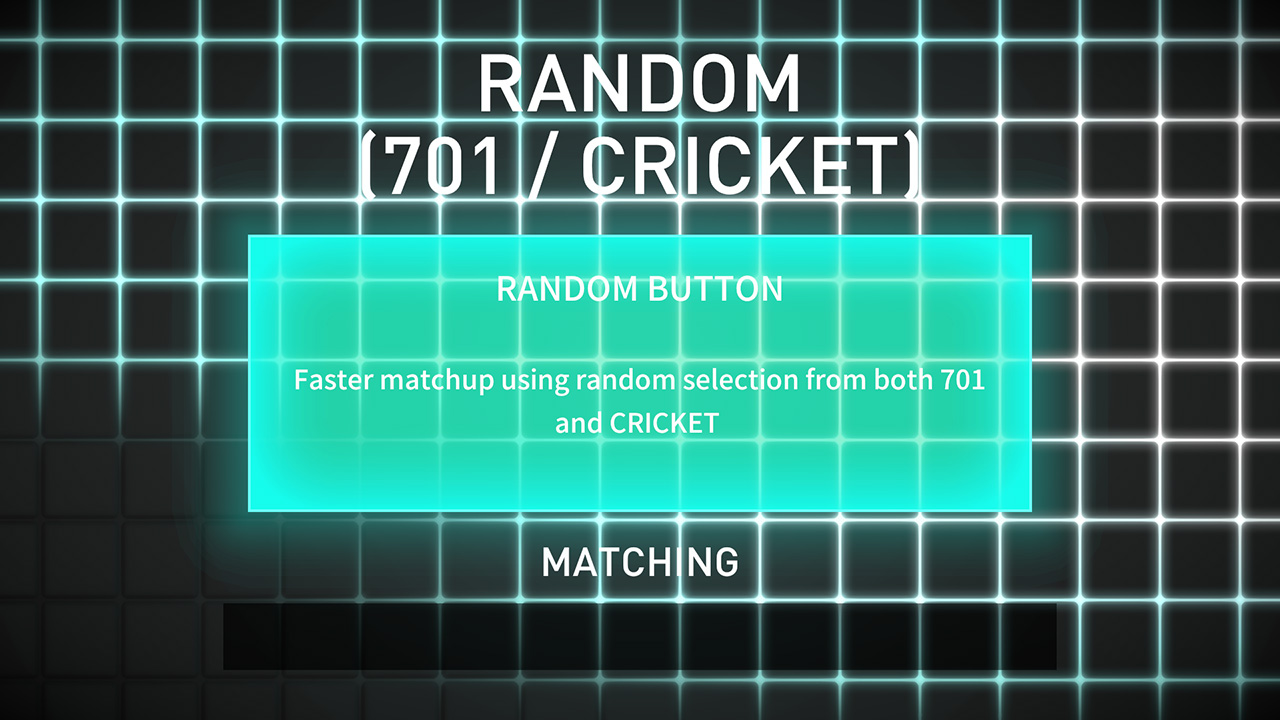 Select "LIVE MATCH" to play an online match on DARTSLIVE3. Play 01 GAMES or CRICKET against an opponent close to your level with the automatic matching function. One of the most attractive features of DARTSLIVE3 online matches is the clarity of the camera images. You can see your opponent clearly and feel a sense of closeness as you enjoy playing.
After matching, you can view your opponent's play data. An example of play data is the consecutive victories. The more you know about your opponent, the more enthusiastic you will be about playing them. The LIVE MATCH is full of realism that only DARTSLIVE3 can offer, with two cameras showing your opponent and the board. After the match, you can send your opponent a brief message.
We regularly hold exclusive LIVE MATCH events!
There are also rare events where you can play against professional darts players, which is not usually possible, so don't forget to check the latest information.
Play GLOBAL MATCH on DARTSLIVE2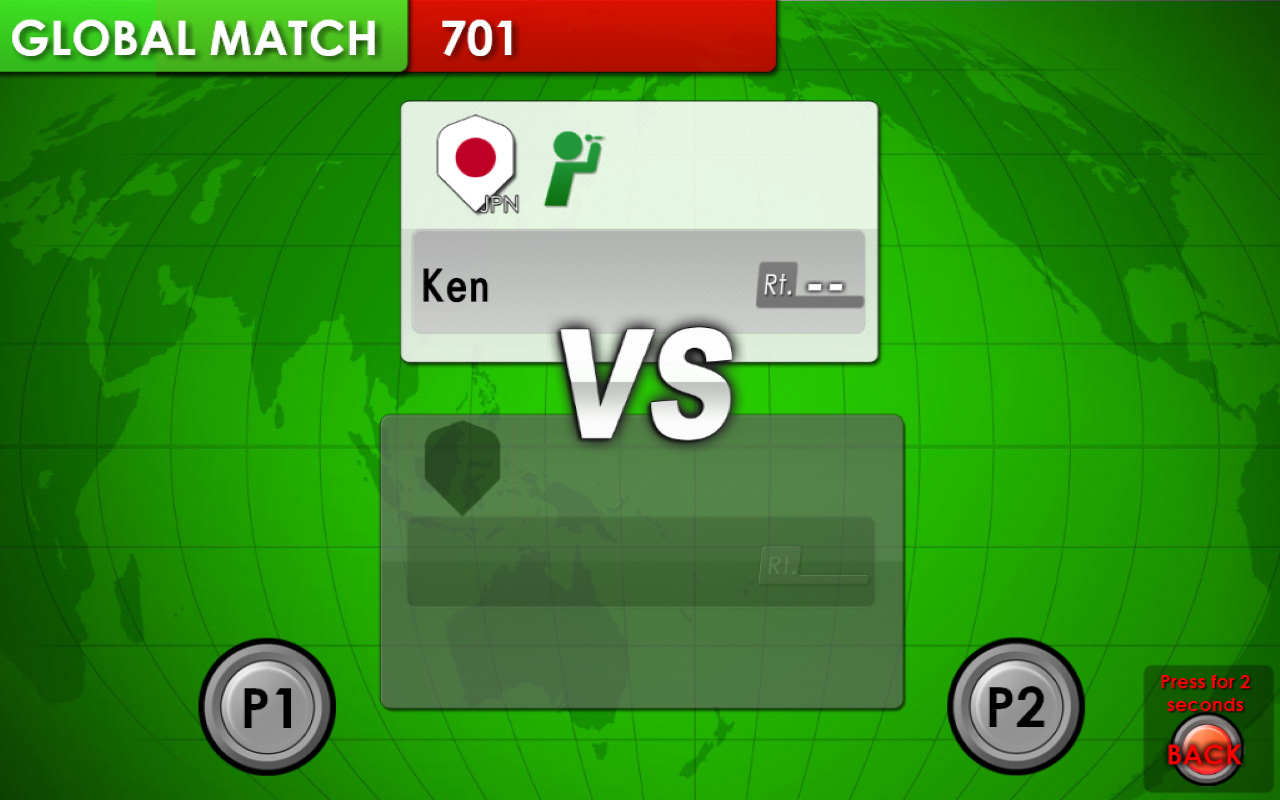 GLOBAL MATCH is the online match mode in DARTSLIVE2. You can play 01 GAMES and CRICKET in a GLOBAL MATCH. With a stamp function, enjoy smooth communication with other players overseas even if you do not speak the same language.
Play Online Matches at Home with DARTSLIVE Home
You can comfortably enjoy online matches with the DARTSLIVE Home app compatible with home use dartboard, DARTSLIVE Home. Play 01 GAMES or CRICKET in a LIVE MATCH.
If you are a member of the Premium Plan or the Premium+ Plan, you can use the passcode to meet with friends. You can use the passcode to match up with specific players to play a LIVE MATCH.
Communicate with your opponents over the camera and add more excitement to the LIVE MATCH. Why not play in an different atmosphere from the darts establishment and introduce a new stimulus into your darts practice routine?
*

Please understand that the DARTSLIVE Services offered may vary by Country and Region.