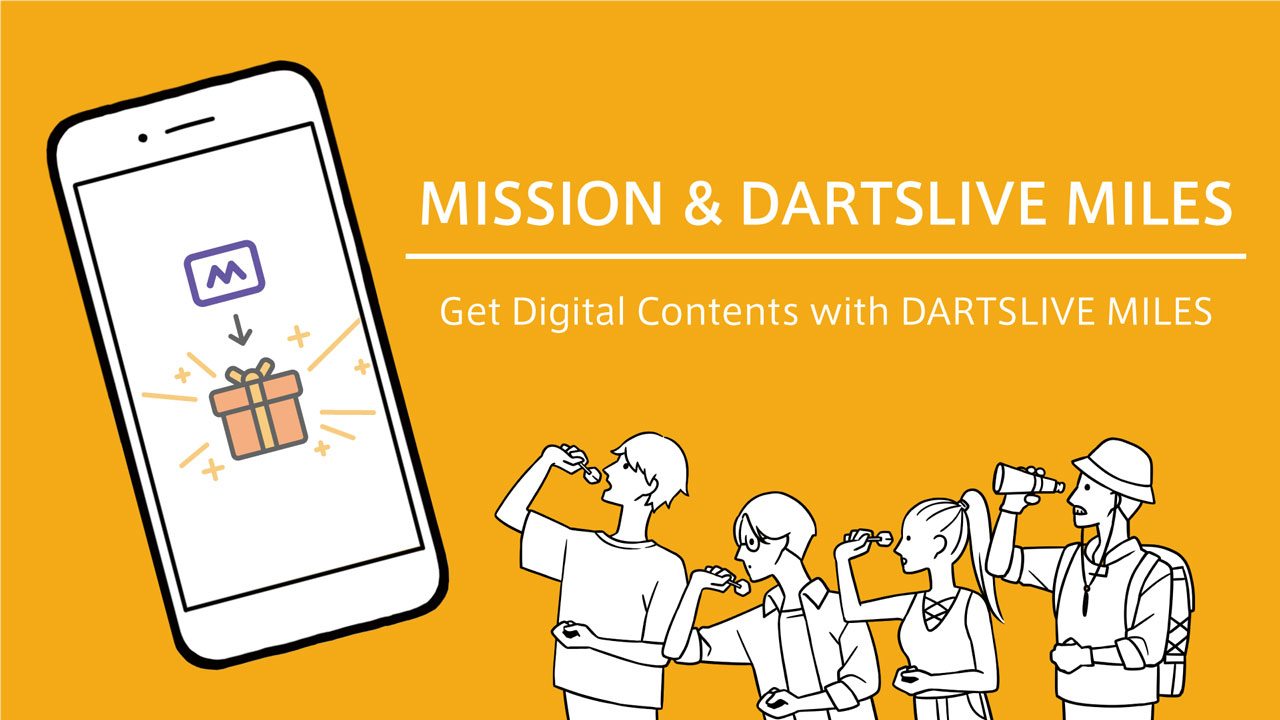 Enjoy Missions on DARTSLIVE Machines at a DARTSLIVE establishment near you, or inside your very own house on DARTSLIVE Home.
Missions are updated daily and you can earn DARTSLIVE Miles by completing a Mission.
You can redeem a wide variety of digital content at the Mile Store with your accumulated Miles. There is also some campaign-exclusive digital content available. Be sure to check the Mile Store during the campaign periods!
The number of DARTSLIVE Miles you receive varies according to the rarity of the Mission. The Missions are varied, such as "Score a HAT TRICK" or "Play 501 twice", and if you play darts aiming to complete these Missions, you'll be more motivated to play daily.
Watch This Video to Learn How to Check and Get New Missions!
What is a Mission?
MISSIONS updated daily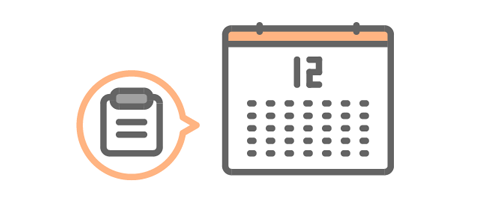 Play at a DARTSLIVE Shop or at home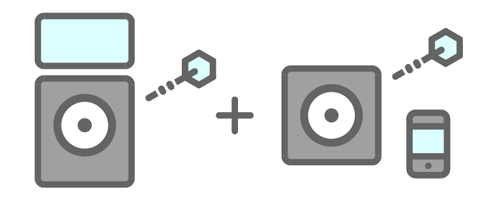 Get exclusive contents with your MILES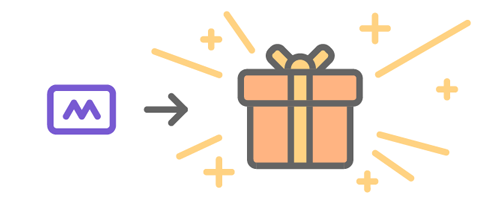 Missions are valid for 24 hours. If you run out of time, the Mission will remain uncompleted and be replaced by the next Mission. Also, stars (★) indicate how rare a Mission is. The higher the level of rarity is, the more DARTSLIVE Miles you will receive for clearing the Mission.
If your Missions are too difficult for you, you can update all of your Missions for 200 Coins.
You Can Clear a Mission at Home or at a DARTSLIVE Establishment
If you use the same DARTSLIVE Account to play on DARTSLIVE2, DARTSLIVE3 and a DARTSLIVE Home, you will receive the same Mission. You can clear the Mission at a DARTSLIVE establishment on a DARTSLIVE2 or DARTSLIVE3 machine, or at home on a DARTSLIVE Home.
You will receive more Miles if you clear a MISSION at a DARTSLIVE establishment, so we recommend playing at an establishment if you wish to accumulate more Miles quickly!
*

Please understand that the DARTSLIVE Services offered may vary by Country and Region.