The DARTSLIVE App has substantially increased the enjoyment of darts and has become an essential part of playing DARTSLIVE2 and DARTSLIVE3.
There are plenty of useful functions ranging from checking your game play data and communicating with friends, to viewing the latest information on campaigns and events! The functions available vary depending on the subscription plan, but Premium+ Members can use all the functions.
The Appeal of Each DARTSLIVE App Menu
Five menus are displayed at the bottom of the screen when the app is launched. DASHBOARD, DATA, FRIEND, GROUP and INFO.
Here is what you can do with each of these menus.
Download the DARTSLIVE app
DASHBOARD: All Important Information Can Be Seen at a Glance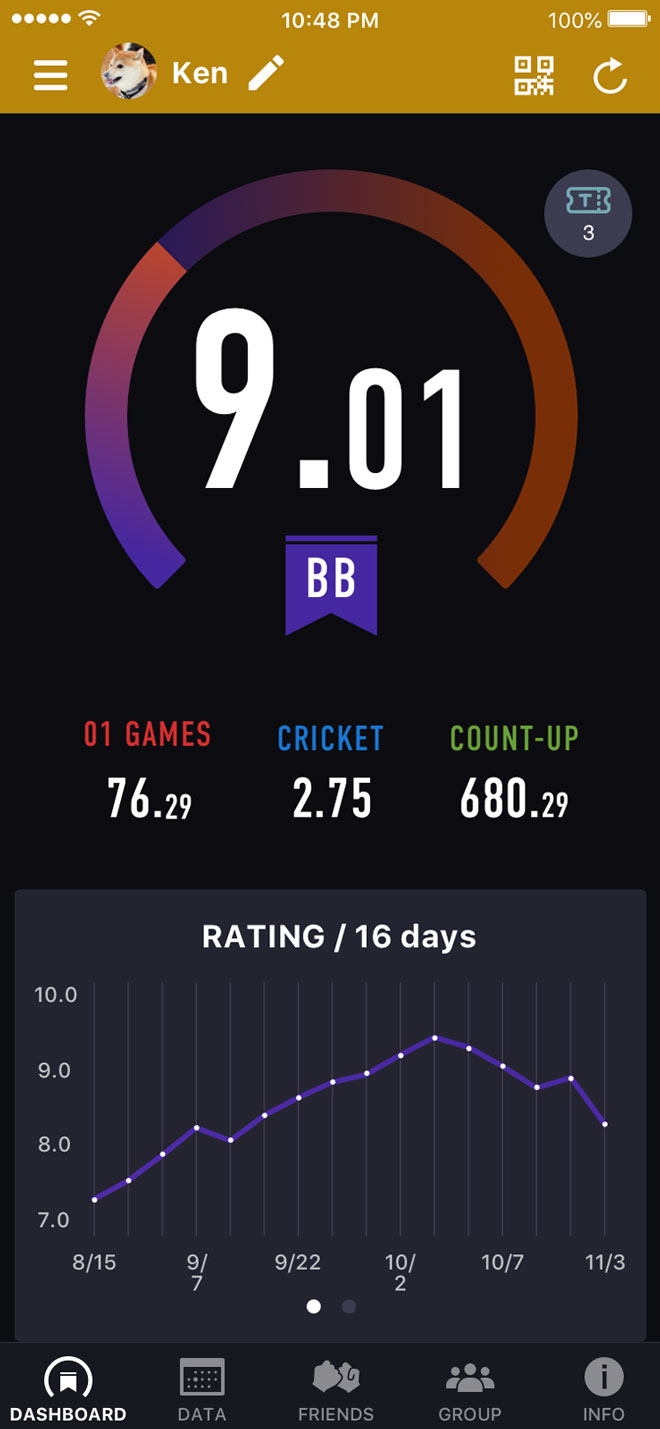 The DASHBOARD, which is also the TOP screen on the DARTSLIVE app, displays your RATING and STATS for major games. You can immediately check your darts skill level. It also displays the latest information on events and campaigns, so be sure to check it once a day.
You will receive a Login Bonus once a day for logging into the app. Earn DARTSLIVE Miles and redeem them for Digital Contents!
In addition to the RATING, the Premium Plan also shows the highest and average COUNT-UP scores, total number of BULLS and more per month.
You can freely manage the content displayed on the DASHBOARD to focus only on what you really need.
DATA: Detailed Game Play Data Viewed on a Calendar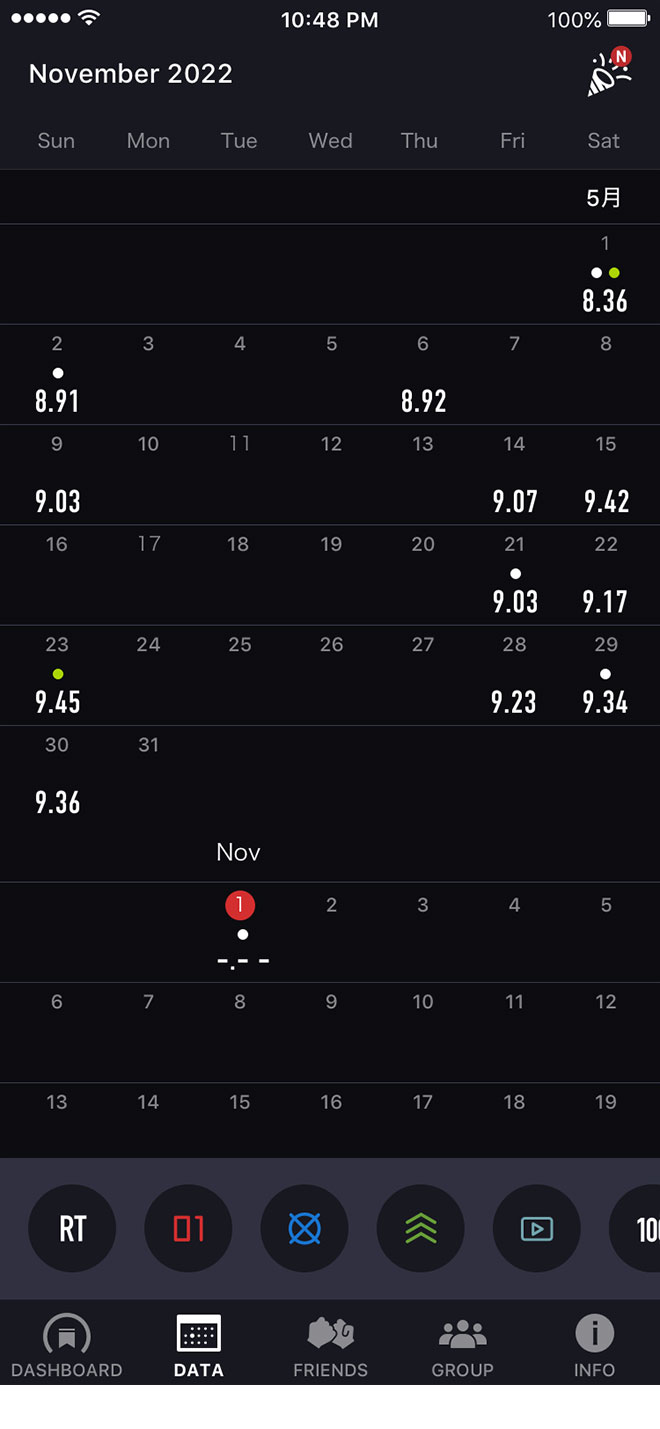 This DATA provides a more detailed view of the play data that is displayed on the DASHBOARD. The main attraction of the Premium/Premium+ Plans is that you can check your play data from games other than PRACTICE and daily historical data.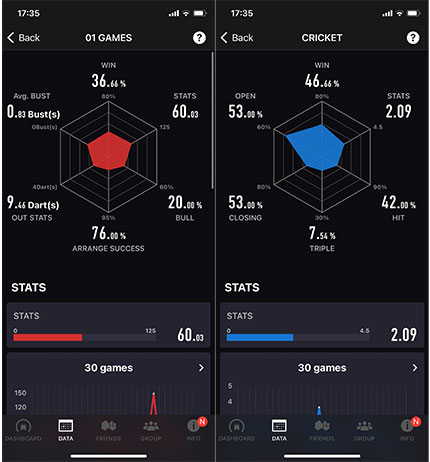 For 01 GAMES and CRICKET, a radar chart will be created based on historical play data. You can visually see your playing tendencies and discover your strengths and weaknesses.
ANNIVERSARY allows you to look back on your past, including the date you got your first AWARD and when your RATING went up. You can also check the total number of AWARDS you have received.
FRIEND: Connect with your Opponents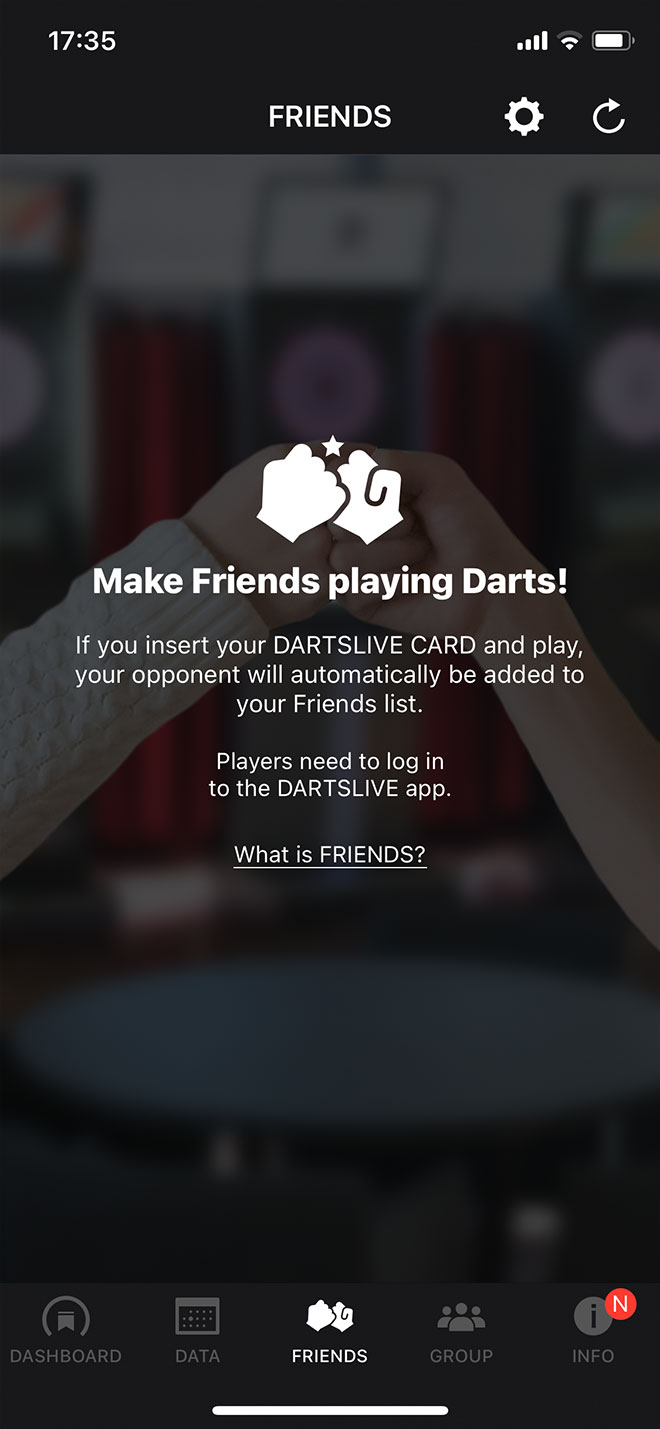 When you play against another player, and both are using a DARTSLIVE Card or Virtual Card, your opponent will automatically be registered as FRIENDS. You will be able to check the RATINGS and STATS of your registered opponents from the FRIENDS menu. If your FRIENDS are curently playing, you can also see where they are playing.
*

It is also possible to turn OFF the notification for "Where Now?" so your FRIENDS will not be notified.
GROUP: Makes Playing Darts with Friends More Fun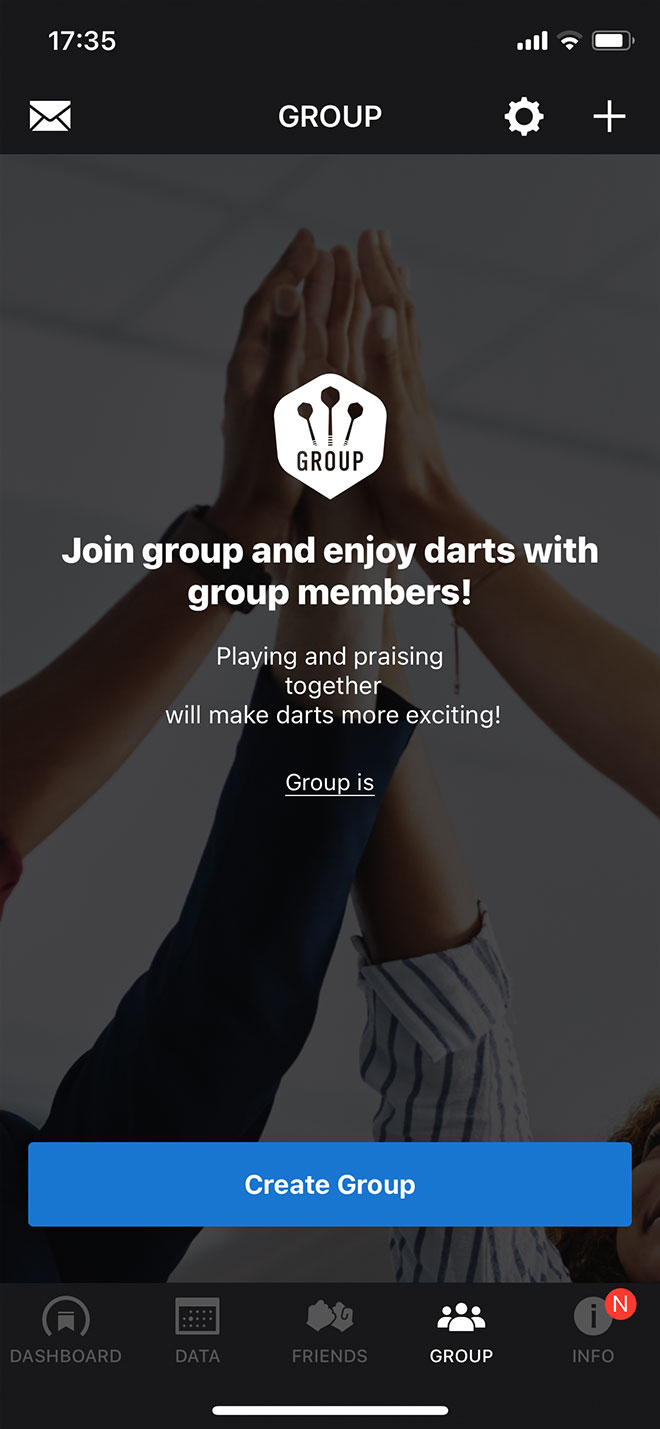 If you join a GROUP that can be created with FRIENDS, you can see play data and other information of members there. Data comparisons within a GROUP can easily be made, and competing together and encouraging each other will definitely make you more enthusiastic about darts.
INFO: A Full Array of Useful Functions Available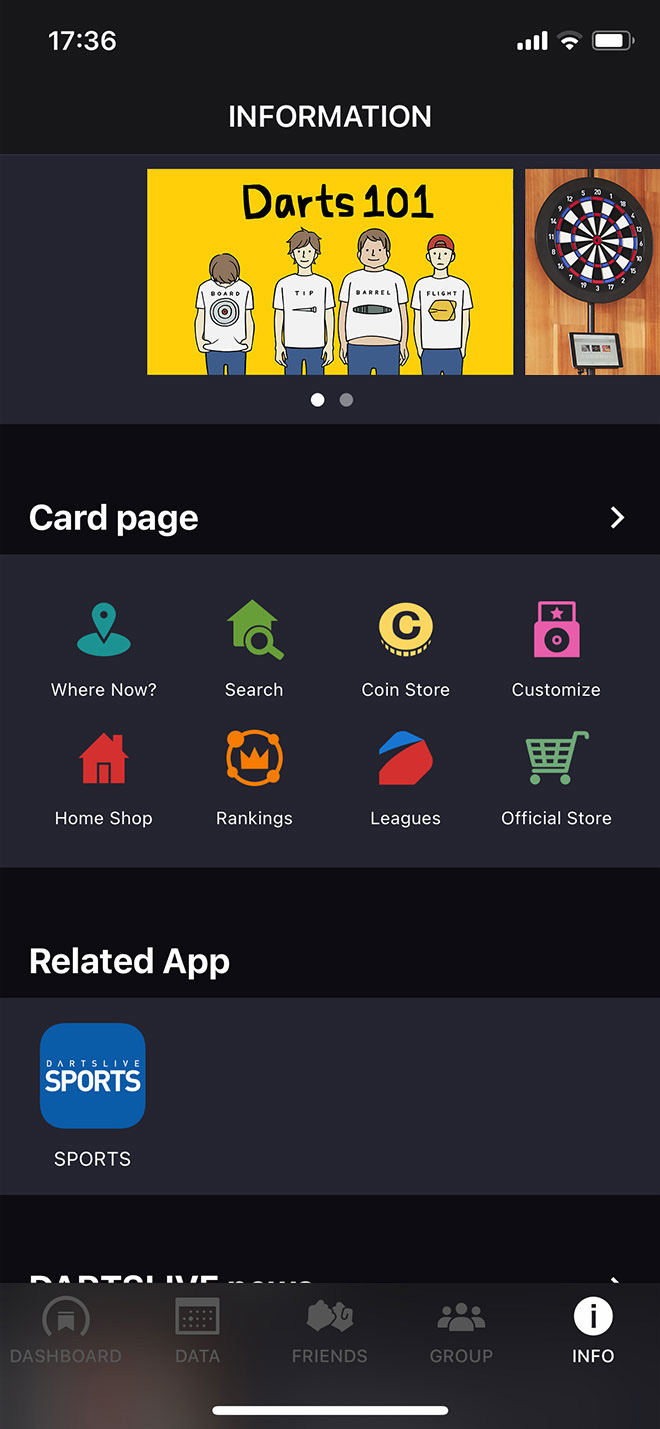 INFO features access to a variety of useful functions, such as customizing game screens, a Coin Store where you can purchase a variety of digital contents, and information on how to locate a local DARTSLIVE location in your country.
DARTSLIVE Home App: Recreate the Excitement of a Darts Establishement at Home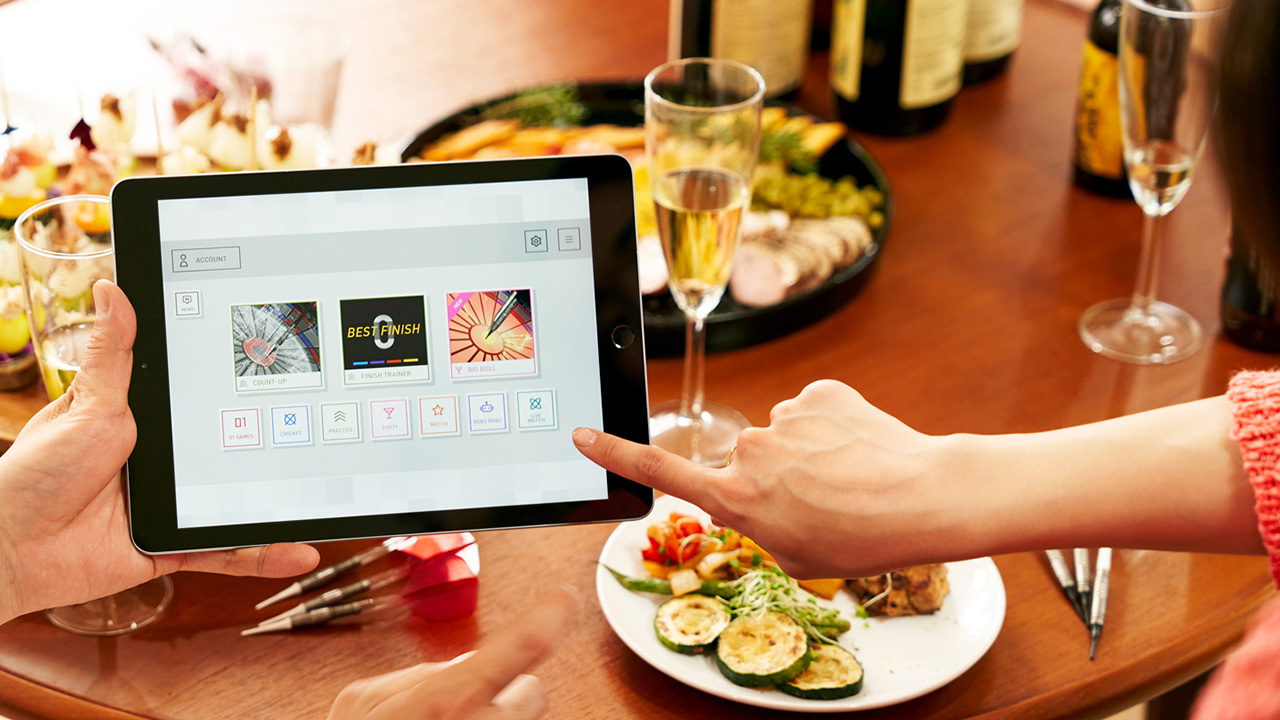 The DARTSLIVE Home app is the dedicated app for the Home Dartboard "DARTSLIVE Home." It features 01 GAMES, CRICKET, and many other games, as well as the online match function. DARTSLIVE accounts are shared, so if you have already registered an account to play on DARTSLIVE2 or DARTSLIVE3, you can login without registering a new account.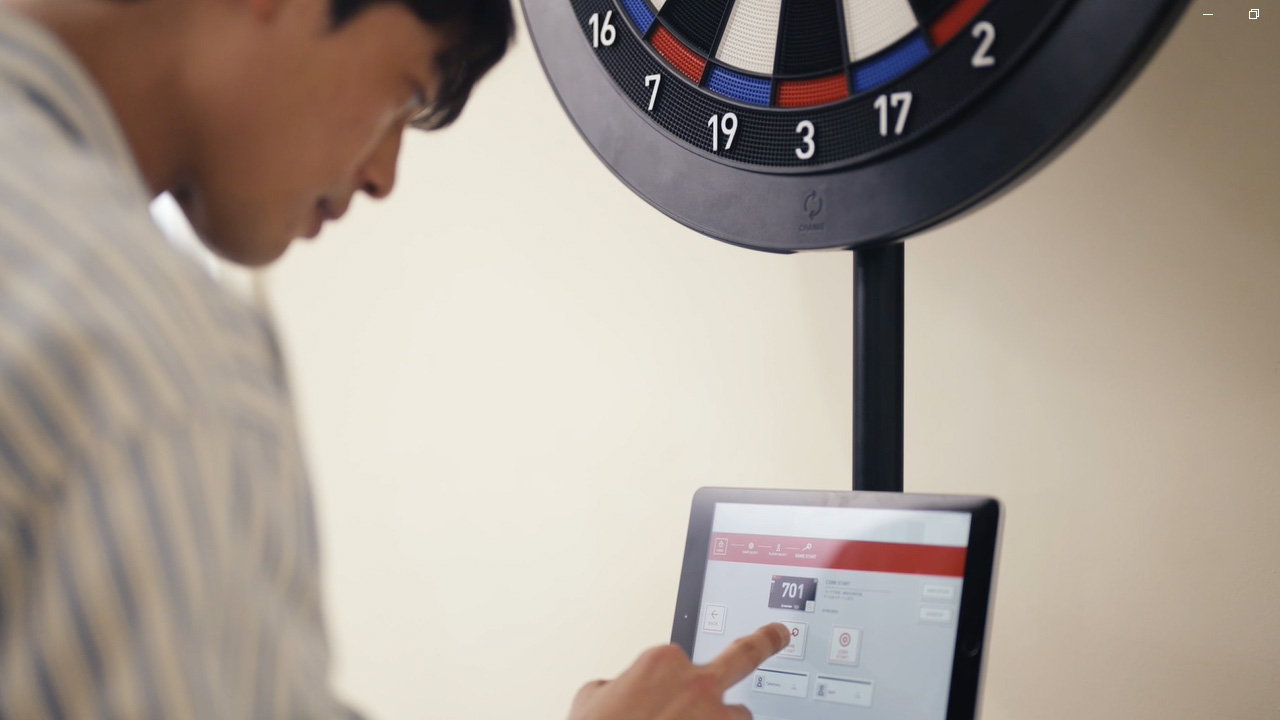 The DARTSLIVE Home app is based on the concept of recreating the functionality and presentation of DARTSLIVE3 at home and features beautiful images and powerful sounds. We will continue to add new games through updates. The way we play darts is evolving.
Download the DARTSLIVE app
An Essential App for Playing Darts More Seriously
If you want to participate in soft darts tournaments and leagues, you should install the DARTSLIVE SPORTS app which specializes in tournament information. In addition to being able to check the live results of tournaments and matches, players will be able to record play data that refers only to the data of their tournament/ league matches. You can check the difference in your ability between a practice match and a real match, which will definitely help you to improve. Just like the DARTSLIVE Home app, if you have already registered for a DARTSLIVE account, you can log in to use the app without having to register a new account.
Download the DARTSLIVE app
*

Please understand that the DARTSLIVE Services offered may vary by Country and Region.